The race to fully electrify vehicles is on as the world looks for more sustainable and eco-friendly transportation options. Many carmakers are promising all-electric lineups in the near future; some range from selling EVs only as soon as 2025, while others aim for 2030. Governments are mandating the elimination of gasoline/diesel-powered cars by 2035 and, in some places, even earlier.
However, we're not fully there because of the electric infrastructure and other problems hindering this transition. But in the meantime, there's an alternative, which can be seen as the best of both worlds by some, while others (EV fanatics) call it the worst of both worlds. I'm referring to Plug-In Hybrid Electric Vehicles (PHEV) technology.
Plug-In Hybrid Electric Vehicles (PHEVs) are a type of hybrid vehicle that can be charged from an external power source in addition to the energy generated by the internal combustion engine and regenerative braking. These vehicles have a battery pack and an electric motor, which allows them to run on electricity alone for a certain distance, typically around 30 to 60 kilometers. After that, the internal combustion engine kicks in to extend the vehicle's range.
PHEVs are seen as a transitional technology, as they offer some of the benefits of electric vehicles (EVs) while still relying on gasoline or diesel fuel. They can reduce emissions and fuel consumption in city driving, where they can operate mostly on electricity. However, they still produce emissions when the internal combustion engine is in use, and the overall environmental impact depends on how the electricity used to charge the battery is generated.
Some carmakers are offering PHEVs as an option for customers who are not quite ready to switch to an all-electric vehicle or for those concerned about the limited range of most EVs. However, EV enthusiasts argue that PHEVs are not a long-term solution and that the focus should be on developing and promoting pure electric vehicles.
Despite these criticisms, governments and automakers worldwide are investing in developing PHEVs. This technology is expected to be important in transitioning to a more sustainable transportation system. However, Governments and car makers are also investing in the development of charging infrastructure and battery technology to support the growth of electric vehicles and to meet the goals of eliminating gasoline/diesel-powered cars by 2035 in some countries.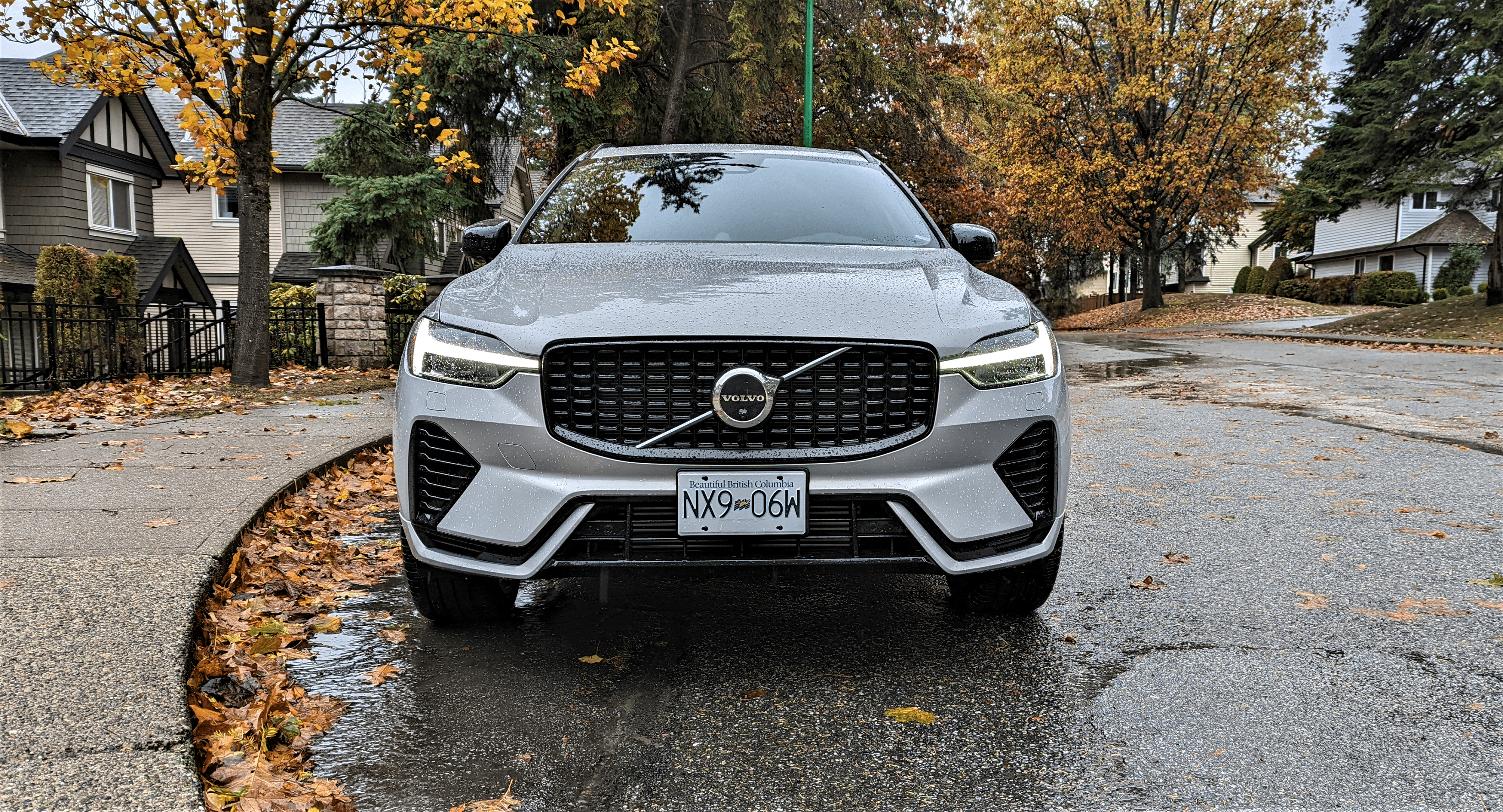 Volvo plans to have at least a 50% sales volume of electric vehicles by 2025 and to have sold 1 million EVs by then. Currently, Volvo has two fully electric vehicles on sale, the XC40 Recharge and the C40 Recharge, and the soon-to-be-released EX90. However, Volvo offers a plug-in model for most of their cars, except the V60 and V90 Cross Country.
A couple of weeks ago, I had the opportunity to review the Volvo XC60 T8 Recharge, the plug-in hybrid version of the Volvo XC60 I reviewed earlier in the year. The T8 Recharge takes the same great formula and adds approximately 58 kilometers of all-electric driving range. 58 kilometers is a good range for most Canadian commutes, it may not be enough for some people, but I think most people would find the range sufficient. And we can't forget about the gasoline part of the PHEV equation; if you run out of electrons, the gasoline engine comes online to take care of any range anxiety you may have.
Like other Volvo plug-in vehicles, the XC60 Recharge is powered by a 2.0-liter 4-cylinder engine that gets assistance from a turbocharger, a supercharger, and an electric motor. The gasoline engine produces 312 horsepower at 6,000 rpm, and the electric motor produces 143 HP at 5,900 rpm. The combined output is 455 horsepower. The gasoline engine produces 295 pound-feet of torque between 3,000 – 5,400 rpm, while the electric motor produces 228 pound-feet between 0 – 3,280 rpm, for a combined output of 523 lb.-ft. Power is sent to all four wheels via an 8-speed Geartronic automatic transmission.
Like most Canadians, my daily commute is around 30 – 40 kilometers, making the claimed electric range more than enough. However, EVs do lose range when the temperatures get cold, and living in a cold country like Canada, it's an important factor to keep in mind. The week I had the XC60 Recharge, the temperatures ranged from 0 – 5 degrees Celsius for most of the days, which might seem like warm temperatures to the rest of Canada, but for Vancouver, it's pretty cold. On the coldest days, driving conservatively, I could get about 42 kilometers of driving from the fully charged batteries. This included running the heater, heated steering wheel, and heated seats. There were a couple of days when the temperature was 11 – 12 degrees Celsius, and the onboard computer showed a range of 60 kilometers.
The one thing that impressed me the most was the gasoline engine never turned on, even on the coldest days when I had the heater running. In all of the plug-ins I've driven over the years, the gasoline engine always turns on when it's cold, and I turn on the heater, even if the battery has a 100% charge.
The XC60 is super quiet driving in EV mode, which is what you'd expect in a car like this. The electric motor is powerful enough for daily driving in the city or highway. I drove it like a sensible family man with an SUV, picking up/dropping off kids from school, etc. If you want to gain speed quickly, flooring the accelerator pedal hard will bring the gasoline engine to life to give you all of HP, which makes the XC60 quite fun.
Overall, I thought the Volvo XC60 T8 Recharged performed flawlessly. It's a good-looking vehicle with a luxurious interior and fuel efficiency. The entire automobile industry is going toward electrification, but not everyone is ready for a fully electric vehicle yet; in the meantime, PHEVs are a good alternative despite what EVangelists say (see what I did there?).
Please visit Volvo Canada's website for more information on the XC60.