Having a car is essential in today's fast-paced world.
Most people start and end their daily routines with commutes to and from their homes. Of course, you have the option of using public transportation; however, it can be a very frustrating experience. You do not have control of the schedules; you adhere to each transport's arrival and departure. You will find yourself waiting in line for transports to arrive, or even competing against other passengers to hail one down. This also means missing your schedule can leave you with zero alternatives for travel – ruining your entire timetable in the process.
These, along with dealing with other passengers and racing for seats can leave you drained before your actual day even starts!
The Price of Privacy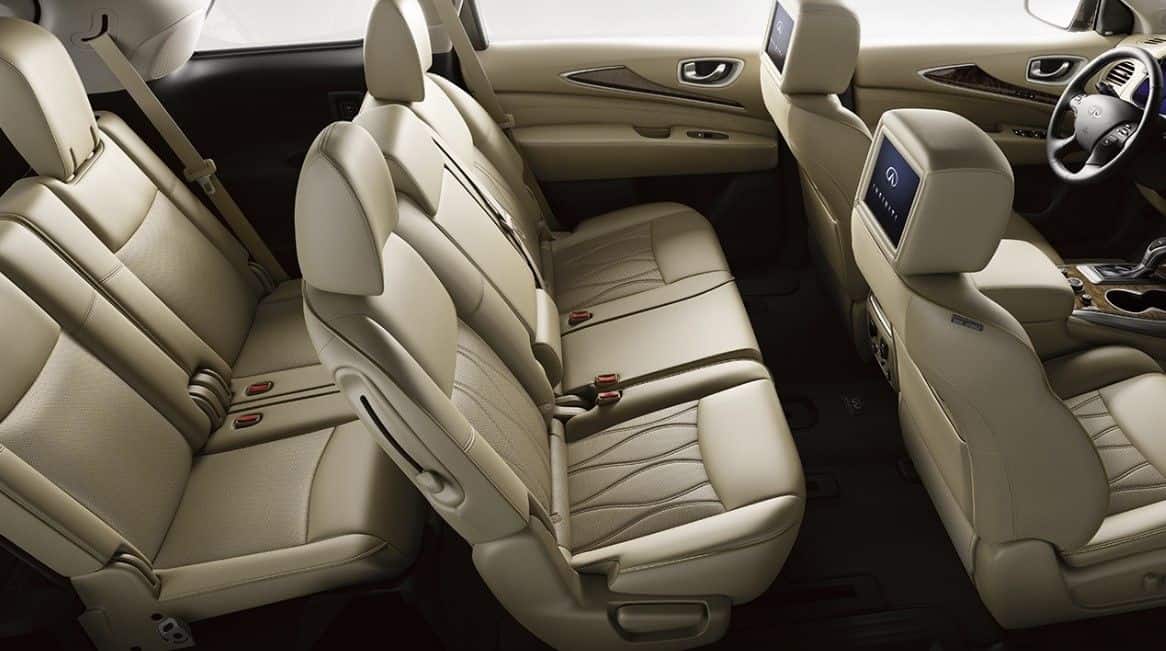 Whether you need it to take you to school, to travel around, or for work, a car's function has no limits. A private car bridges the gap between your home and the destination. In a lot of cases, a car becomes a person's second home. Their home away from home, if you will.
You spend a good amount of your day in them. These transports act as the barrier between you and the outside world. They provide you with a constant shelter from the elements. Through rain, snow, or the blazing heat, a good and reliable car can push onward to reach your destination.
Most of all, a car gives you the privacy that public transportation simply cannot provide. With your car, it is just you, your loved ones, and the open road. No strangers to share common space with, and no tickets, time stamps, or schedules to follow. You leave when you want; and you can be as impulsive with travel as you can. It is your personal, private headquarters – on wheels.
Priority Check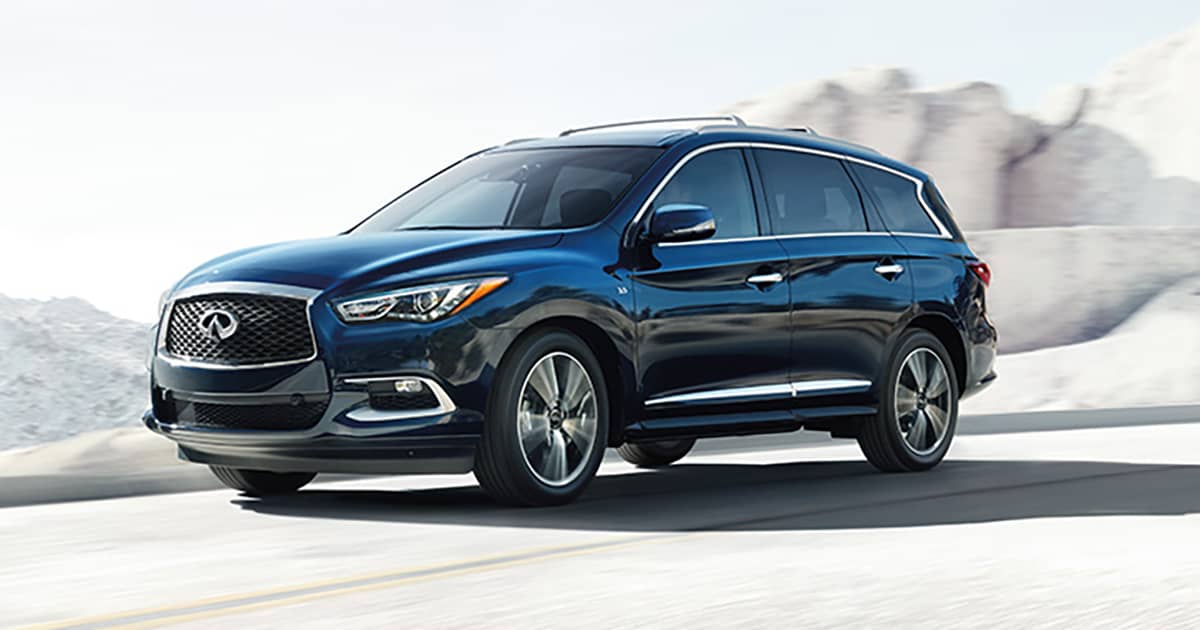 First things first – you have to take a look at your priorities. Purchasing a car is a huge commitment, one that you should not take lightly. With this in mind, it is absolutely necessary to find a car that suits your personal needs. To avoid headaches and buyer's remorse, you have to do your research before committing to one car for purchase.
A purchase done out of impulse rather than research can leave the owner frustrated and, more importantly, in debt. Instead of a great asset that can help you with your daily chores, you now have a hole in your bank account that may take years to escape. You have to check your priorities carefully before even considering getting a specific car.
There are plenty of factors to consider before finalizing on a car choice.
Through Infiniti and Beyond
The 2019 Infiniti QX60 AWD for example is a fantastic example of safety, efficiency, and technology. It comes at an affordable price tag, giving you a private transport without burning through your savings. It is an excellent option for those needing a reliable transport that can carry them for hundreds of miles. The Infiniti has touch screen controls, voice recognition, and other features that can make the driving part of the journey a breeze to go through. These tech add-ons can provide its user with a modern touch to driving, giving features that both make the trip safer while removing many of the annoying micromanagement.
Best of all, you can be sure that you, as well as the other passengers onboard, are in good hands.
Safety is Number One
With the Infiniti QX60's advanced safety features, driving provides you with a powerful shield against incoming danger. These features can potentially protect you from the perils of the road, as well as help you create a safer driving experience overall.
The Infiniti QX60 offers multi-directional airbag support. This gives you a great defense in the event of a car accident. You, as the driver, will receive possible protection from any direct impact no matter which direction it comes from. This intuitive protection does not stop at the driver's end. It also ensures the safety of the other passengers as well. When it comes to safety precautions, it is important to feel secure. Having multiple airbag-support can help you breathe easier while driving with precious cargo around you.
More Features Offered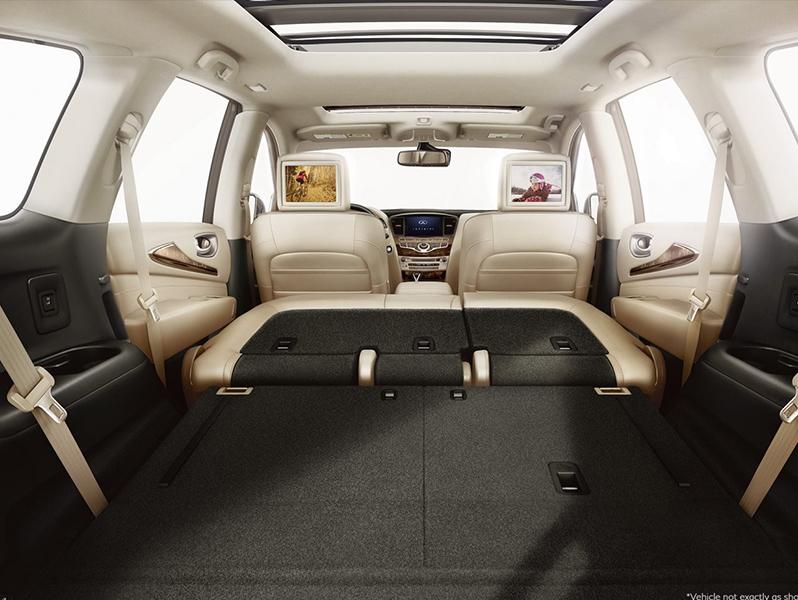 Not only do you get the benefits of multiple airbag locations, you also have many amazing preventive features at your disposal. These options can help prevent accidents from ever happening. The Infiniti QX60's safety add-ons include blind spot warning, emergency brakes, pedestrian detection, as well as predictive collision warning.
Include rear view monitor and smart controls, and you have a great recipe for safety. The features can assist you while driving – all while keeping the people (and cars) around your vehicle safe too.
Family Friendly Choice
The Infiniti QX60 is a great choice for those wanting a classic car with the benefits of modern comforts. It is a great pickup for those wanting a little bit of everything, with a great emphasis on safety. Interested buyers wanting a reliable and durable car for their daily work commute should look no further.
Those looking to get something for family use should also take an interest in this model. The many safety features available on the Infiniti makes it a great choice for those with younger family members.
A Great, Safe Bet
It also comes with a sizeable storage compartment perfect for those many trips, vacations, and supply runs. The Infiniti also offers additional features such as a theater set for the car and added comfort for seats. This, along with the heated seating options, makes the Infiniti QX60 a perfect choice for long drives with family and friends.
Lastly, the car looks sleek, presentable, and boasts an impressive exterior and interior design. The car also comes in multiple color options, giving you even more freedom to customize it to your heart's content. The Infiniti QX60 offers many custom features that can enhance safety and comfort for your car. And at the end of the day, you would want your home away from home to cater to your needs.
For more information on the 2019/2020 Infiniti QX60, please visit infiniti.ca.