My first memories of diesel engines are not very pleasant, I remember old cars taking many cranks, in the morning, to start, only to be followed by massive puffs of black smoke and lots of shuddering and noises coming out of the engine. That was then, things have changed a bit now.
Take for example the all new Range Rover Sport Diesel, which I believe is the first time a Range Rover product has been offered with a diesel engine in North America. In Europe these things have been selling for ages and they account for a majority of sales vs their gasoline counterparts. It makes sense to have a diesel engine in a big car like this, it saves you quite a bit at the pump.
My old memories of diesel cars can not relate to the Range Rover Diesel, there is no comparison. There is no cranking the starter, there is no puffs of black smoke, and there is no diesel rattle (well, not much). This is after all a luxury vehicle, so it has to be quieter than the average diesel vehicle available in the marketplace.
We already reviewed the gasoline version of the Range Rover Sport last year, which is an impressive vehicle and I've been looking forward to the diesel version ever since I found out Land Rover was bringing their diesel engines to our shores.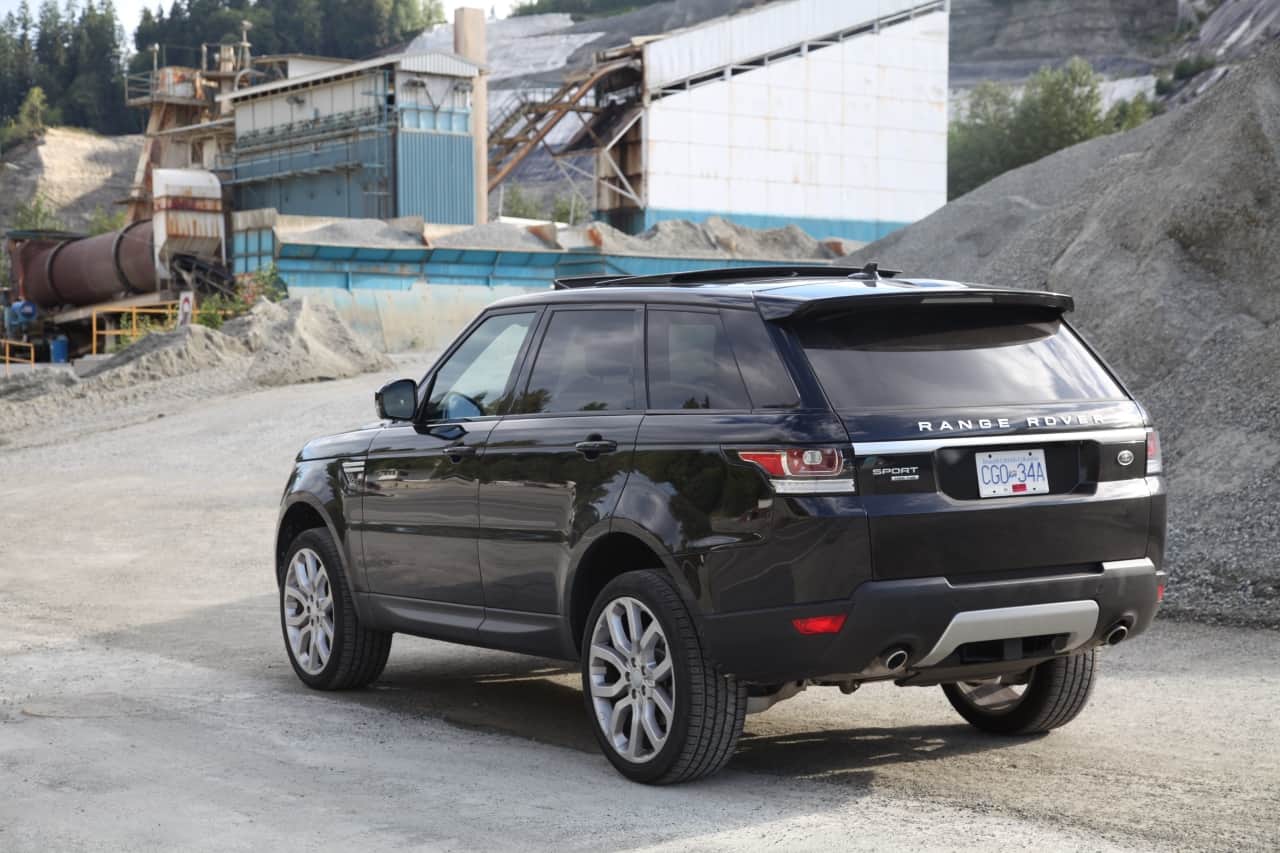 Engine
The 2016 Range Rover Sport is available in quite a few trims, with gasoline V6 and V8 engines. It is also now available with a turbocharged 3.0 liter diesel engine, producing 254 horsepower and a massive 440 pound-feet of torque. It has 86 less horsepower than the 3.0 liter supercharged gasoline V6, but 108 more pound-feet of torque. Power is sent to all four wheels via an 8-speed automatic transmission.
According to Land Rover, the TD6 should consume 10.6/8.1/9.4 Liters/100 kilometers in city/highway/combined driving, which is about 30% more fuel efficient than its gasoline counterpart. In our week long review, we were able to get 9.1 liters/100 kilometers in mixed (60/40) city/highway driving, according to the on-board computer. Which is really great consumptions, considering how big the Range Rover Sport is. In our review of the gasoline Range Rover Sport last year, we managed 11.7 L/100 km in mixed driving.
Not only is the Range Rover Diesel more fuel efficient, diesel is also cheaper than premium gasoline. I paid $1.20/liter for diesel and premium 91 octane gasoline at the same time was $1.41/liter.
Based on the above fuel consumption numbers and prices, if you were to drive 20,000 kilometers per year, it'll cost you $3,299 for gasoline or $2,184 for diesel. The difference is $1,115 per year, which is pretty close to the premium you're paying for the diesel engine.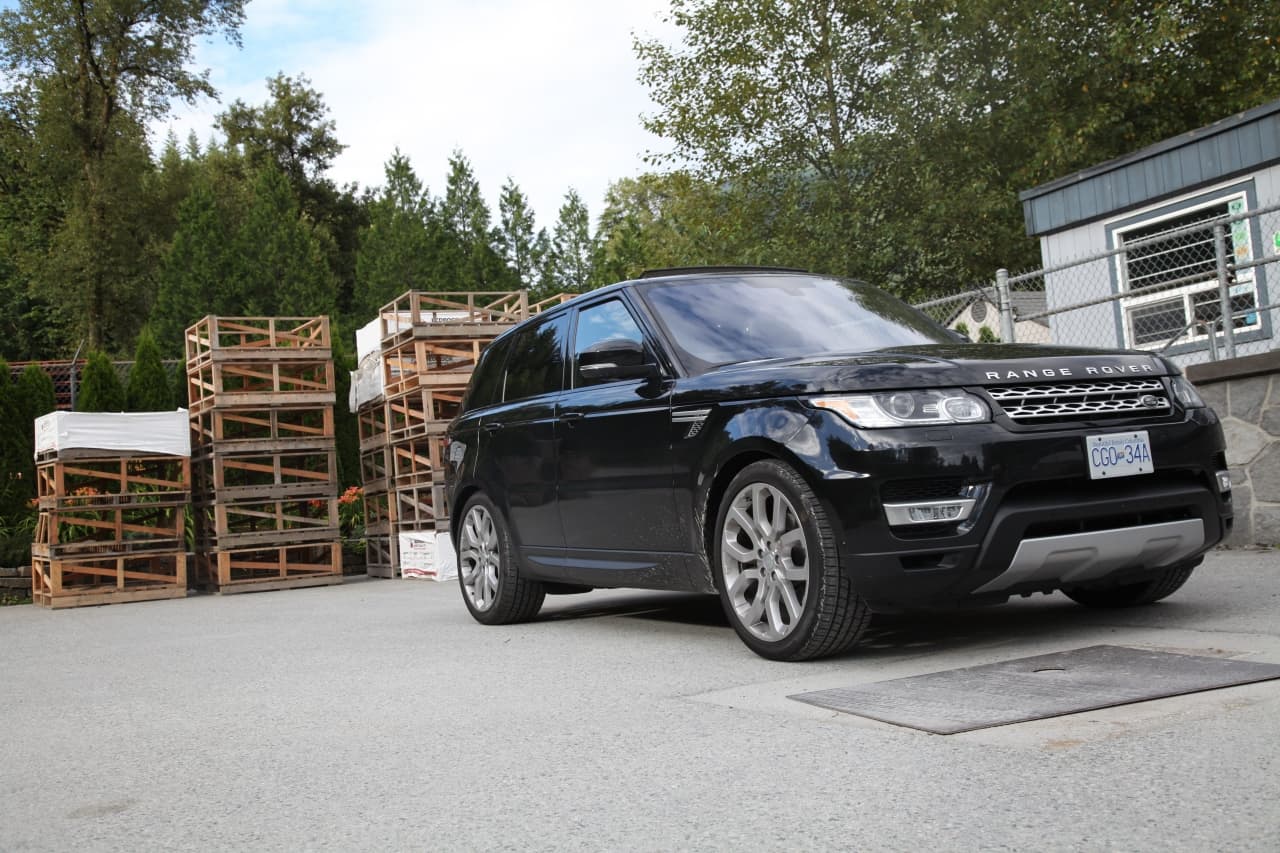 Pricing
The Range Rover Sport HSE Diesel has a starting price of $82,990, which is $1,500 more than the gasoline HSE. In my opinion, the extra $1,500 is definitely worth spending to buy the diesel version. Our test vehicle had a sticker price of $100,815, this price included the following options/fees etc:
InControl Connect – $700
InControl Protect – $450
Convenience Pkg – $2,100
Driver Technology Pkg – $2,500
Premium Pkg – $1,100
Tow Pkg – $900
Premium Audio System -825 W Meridian – $1,950
22" Style 504 Wheels – $3,000
Roof Sliding Panoramic – standard
Adaptive Cruise Control &queue assist – $1,500
Ebony Premium Headlining – $350
Extra Duty Pkg – $1,600
Micro Mesh Aluminum Veneer – No Charge Option
Destination & Delivery – $1,575
Green Tax – $100
Driving
Driving the Range Rover Sport Diesel is not much different from driving its gasoline version. On paper the diesel version is a bit slower, with a 0 – 100 km/h time of 7.6 seconds, compared to 7.2 for the gasoline V6, and a top speed of 210 km/h. But to me, the diesel engine seemed faster, it was probably because of the massive torque. The Range Rover Diesel feels like a freight train when you put your foot down, it accelerates very quickly and you're well over legal speeds very quickly. To me, the diesel V6 felt as strong as the V8, I really liked the grunt of this engine.
Many reviewers have said the diesel engine on the Range Rover Sport is so quiet, you won't be able to distinguish it from the gasoline V6. I think that's a little far fetched, sure the diesel here is very quiet compared to less expensive diesel vehicles, but the noise is there, especially at lower speeds. Above 50 km/h, the diesel engine becomes very quiet, the car actually feels more quiet than the gasoline version at higher speeds.
However, the lower rpm noise level isn't something that would deter me from buying the diesel, the noise is there because I was specifically searching for it. My wife didn't notice anything different about the diesel engine noise.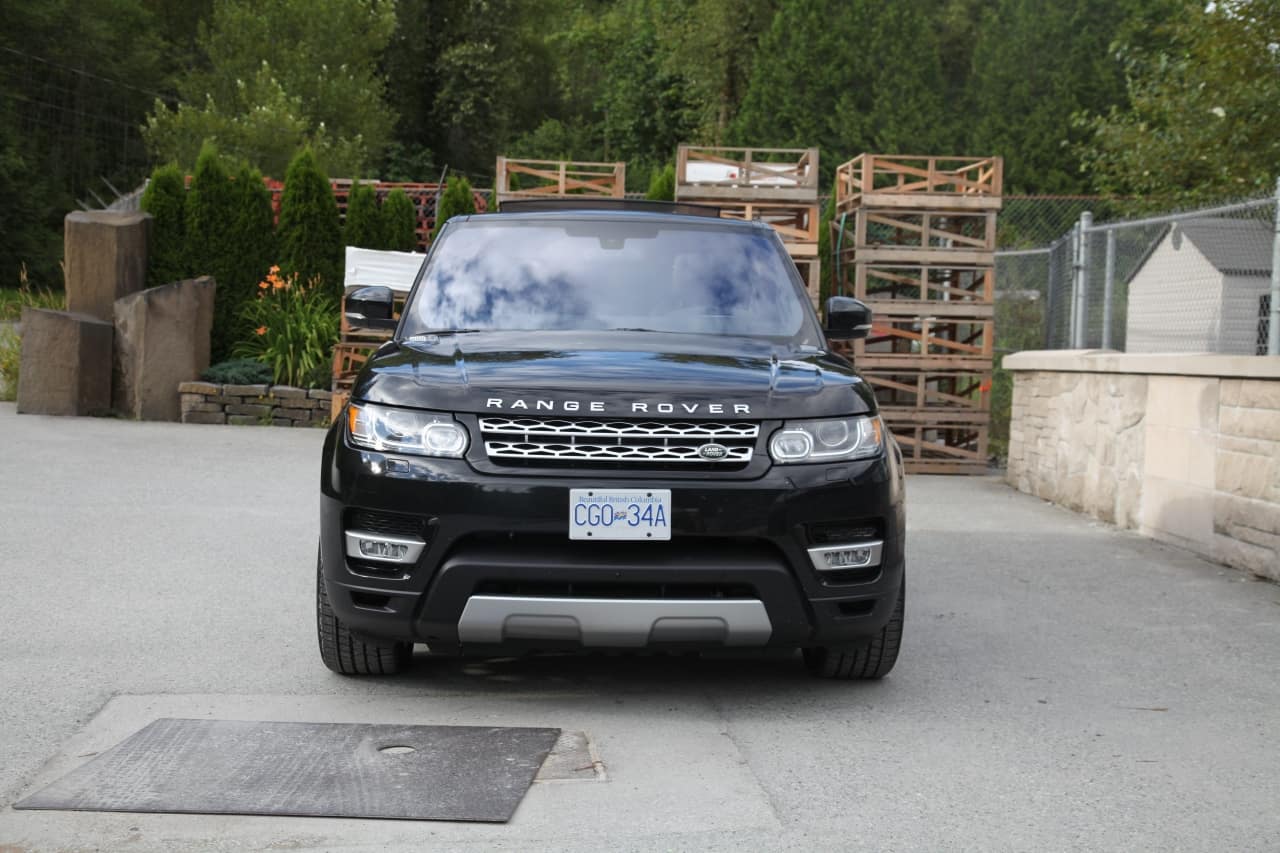 Styling
When it comes to exterior styling, it's pretty hard to tell the gasoline and diesel powered Range Rover Sports apart. Other than the small TD6 badge, you wouldn't know there was anything different about this Sport. I've been a fan of the design and still think it looks great, it's a very sporty looking SUV and has a lot of road presence.
Interior
The interior on the 2016 Range Rover Sport Diesel is the same as the gasoline version, it is a very luxurious and a nice place to spend your time in. The interior is not as quiet as the gasoline version, especially at lower speeds/rpms, but above the 50 km/h mark it becomes very quite. The interior is very comfortable, and roomy, as you'd expect in a vehicle in this price range. There is lots of room for the front and rear occupants, and the front seats can be adjusted in an infinite number of positions, every size driver should be able to find a comfortable driving position.
Technology
The RR Sport is filled with the latest technology available in most luxury cars, it can be equipped with lots of cameras for those that really do take these vehicles off road. Most of the functions of the vehicle are controlled with the large touchscreen in the center of the dashboard, I have complained about this touchscreen before, it is at least a generation behind the competition, it responds slower than many of the luxury cars I've reviewed. But I have heard JLR has developed a new system, which is on the new Discovery Sport, which I'll be reviewing in a few weeks, that system should make its way onto the rest of the vehicles in the Jaguar/Land Rover lineup.
Below is a summary of what tech gadgetry was equipped on our review vehicle.
Keyless entry with proximity key
Bluetooth connectivity
Hands-free phone
Dual power/heated folding mirrors
Adaptive Xenon headlights with auto high beam assist
Heated leather steering wheel
16 way power front seats with heating and cooling
Rear heated/cooled seats
Heated windscreen
Navigation System
Hi-Line Audio System
Panoramic sunroof
Engine Stop/Start System
Park Distance Control Sensor Front
Rear, front, and side Cameras
Blind spot /reverse traffic detect
Semi-automatic parallel and perpendicular parking
Heads-up display for speed and navigation directions
Overall Impressions
I think the 2016 Range Rover Sport Diesel is a great package that not only looks good but can also perform on the paved roads and is able to go on some pretty rough off-road terrain. It is very fuel efficient and you're likely to recover the extra money paid for the diesel with a year (depending on how much you drive). The diesel engine produces a lot of torque, which is quite addictive. The Range Rover Sport Diesel is a very comfortable daily driver, and is easy to drive/park despite it large size.
For more information on the Range Rover Sport Diesel and other Land Rover vehicles, head on over to landrover.ca.