The 2016 Chevrolet Volt (second generation) made some major changes when it comes to the exterior styling, interior design, fuel efficiency, and even the starting price. Nissan is on the same program and the 2016 Nissan Leaf has made some changes in order to continue dominating this segment of the market. Unlike the Chevy Volt, the Nissan Leaf is an all-electric vehicle so we can't compare them side by side. With that being said, many consumers still compare the two vehicles before making a final decision.
For the 2016 Nissan Leaf, not much has changed on the outside but it's what's on the inside that really counts. Both the European-spec and the North American model will now feature a bigger, 30 kWh battery. By using this battery, the new Nissan Leaf now has an EPA-estimated range of 107 miles (172km) which is a respectable 27 percent improvement when compared to the previous 24 kWh battery. The new 30 kWh battery will be available as standard for both the Leaf SV and the Leaf SL models.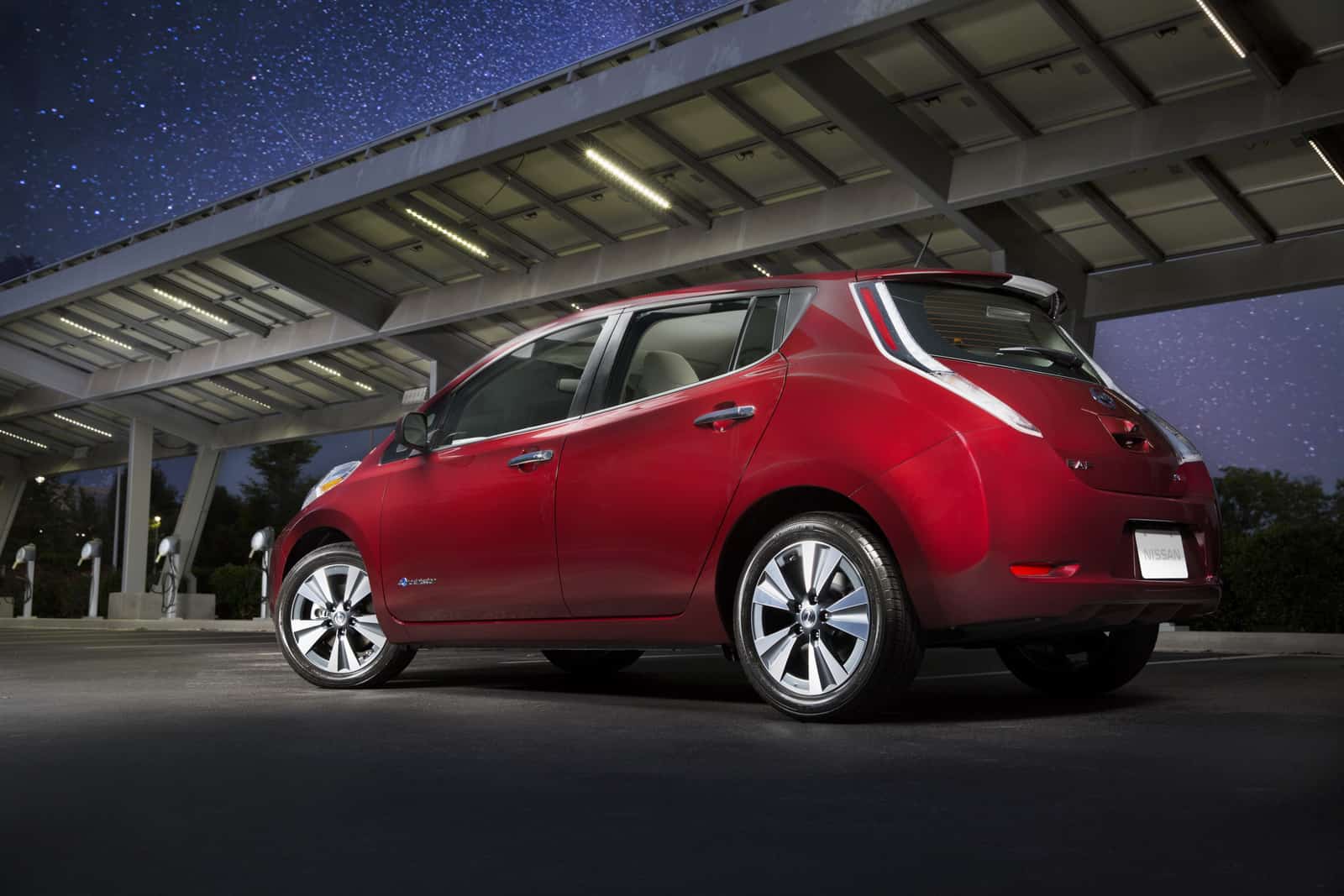 Instead of phasing out the 24 kWh battery, Nissan will continue to offer the 24 kWh battery in the 2016 Nissan Leaf S model which has an EPA-estimated range of 84 miles (135km). Starting price for the Leaf S starts at $29,010 but as low as $21,510 after federal tax incentives. The Leaf SV model starts at $34,200 or $26,700 after tax credits. The Leaf SL starts at $36,790 or $29,290 after the federal tax credit. Although no major changes have occurred on the exterior, the 2016 Nissan Leaf will be available in three additional colors: Forged Bronze, Coulis Red, and Deep Blue Pearl.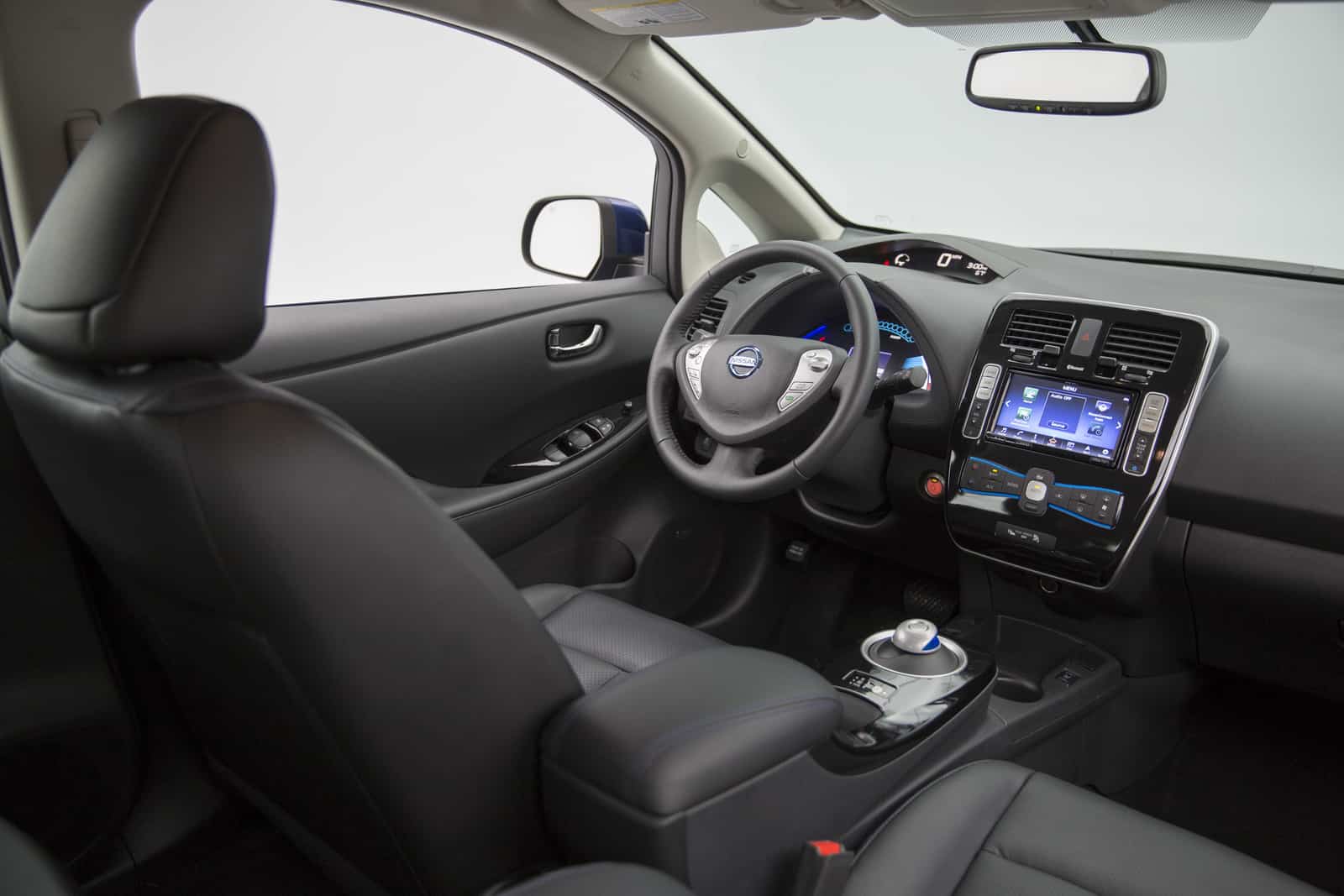 The 2016 Leaf will also feature an improved infotainment system that is more user friendly and offers better connectivity. Leaf S models will receive the NissanConnect featuring Mobile Apps, Bluetooth Hands-free phone system, Bluetooth audio, Hands-free SMS Assistant, and USB port for your mobile devices. The Leaf SV and SL models will feature an upgraded NissanConnect system which features a 7-inch display with GPS Navigation, Mobile Apps, Nissan Voice Recognition for navigation and audio, HD radio, as well as SiriumXM Travel Link which is useful for checking weather conditions, fuel prices, stock market information, sports, and even movie listings.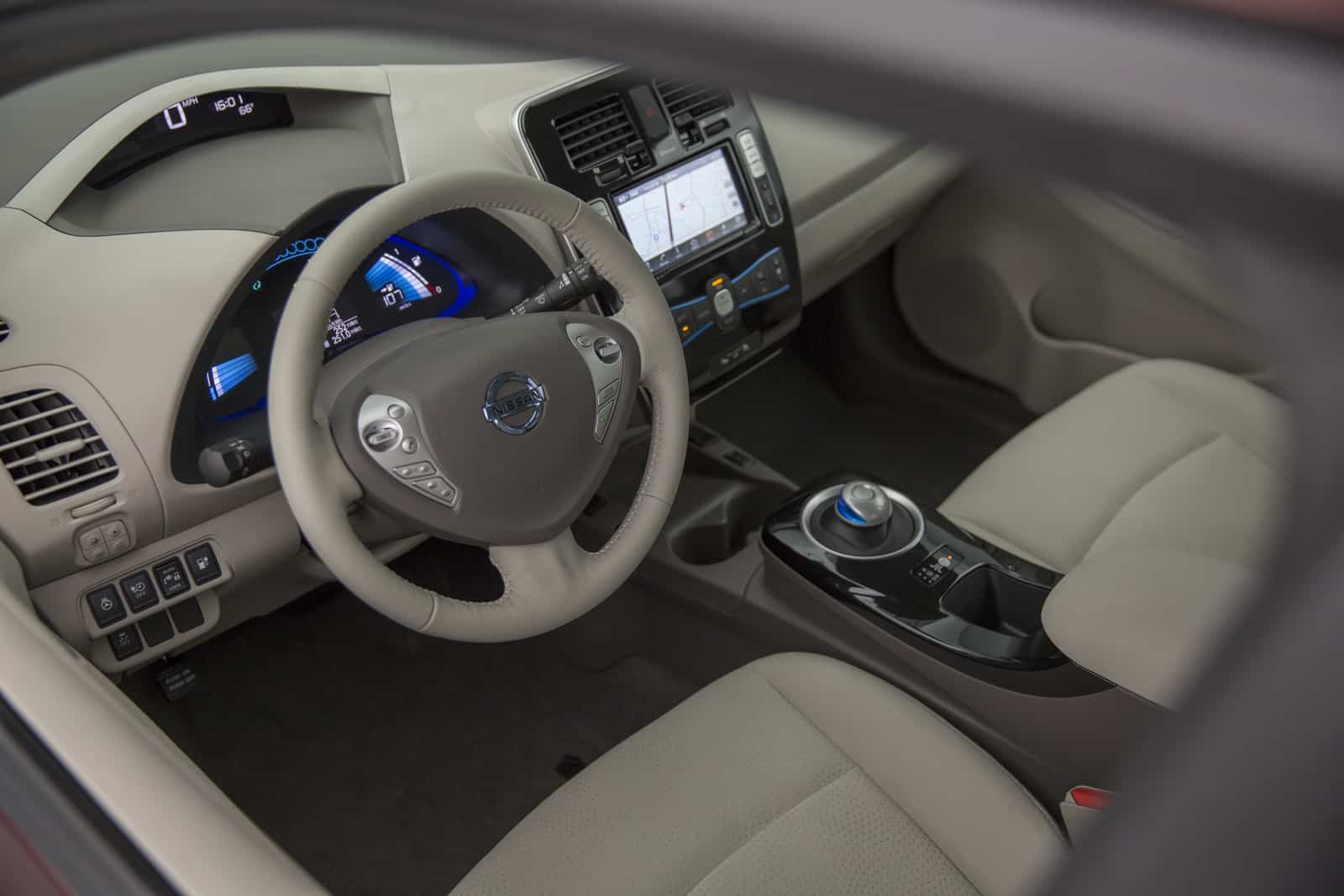 As nice as the new range is, it's still only 107 miles. There will be times when you need to travel far and you'll end up renting a vehicle or having to borrow one. It's stress that you may not consider at the time of the purchase but it will come back to bite you. If you want fuel efficiency, care about reducing your "carbon footprint" yet traveling greater distances, then the Chevy Volt would be a more appropriate purchase in my opinion.