Audi continues to use their strategy of keeping their designs safe…very safe… by giving minor styling upgrades to their "all-new" vehicles. Here's their latest "all-new" 5th generation Audi A4 sedan and avant (wagon), which looks very much like the 4th generation car.
The new car is not exactly the same as the outgoing model, with new headlights, grill, taillights, and sharper lines… but one can argue it is essentially the same car, based on its exterior design.
The car does ride on a revised chassis, and depending on the trim level, is up to 264 pounds lighter than its predecessor and is more more aerodynamic, with a drag coefficient of 0.23. The interior has also been refreshed and looks pretty good from the pictures provided; its clean looking and has an upscale look to it.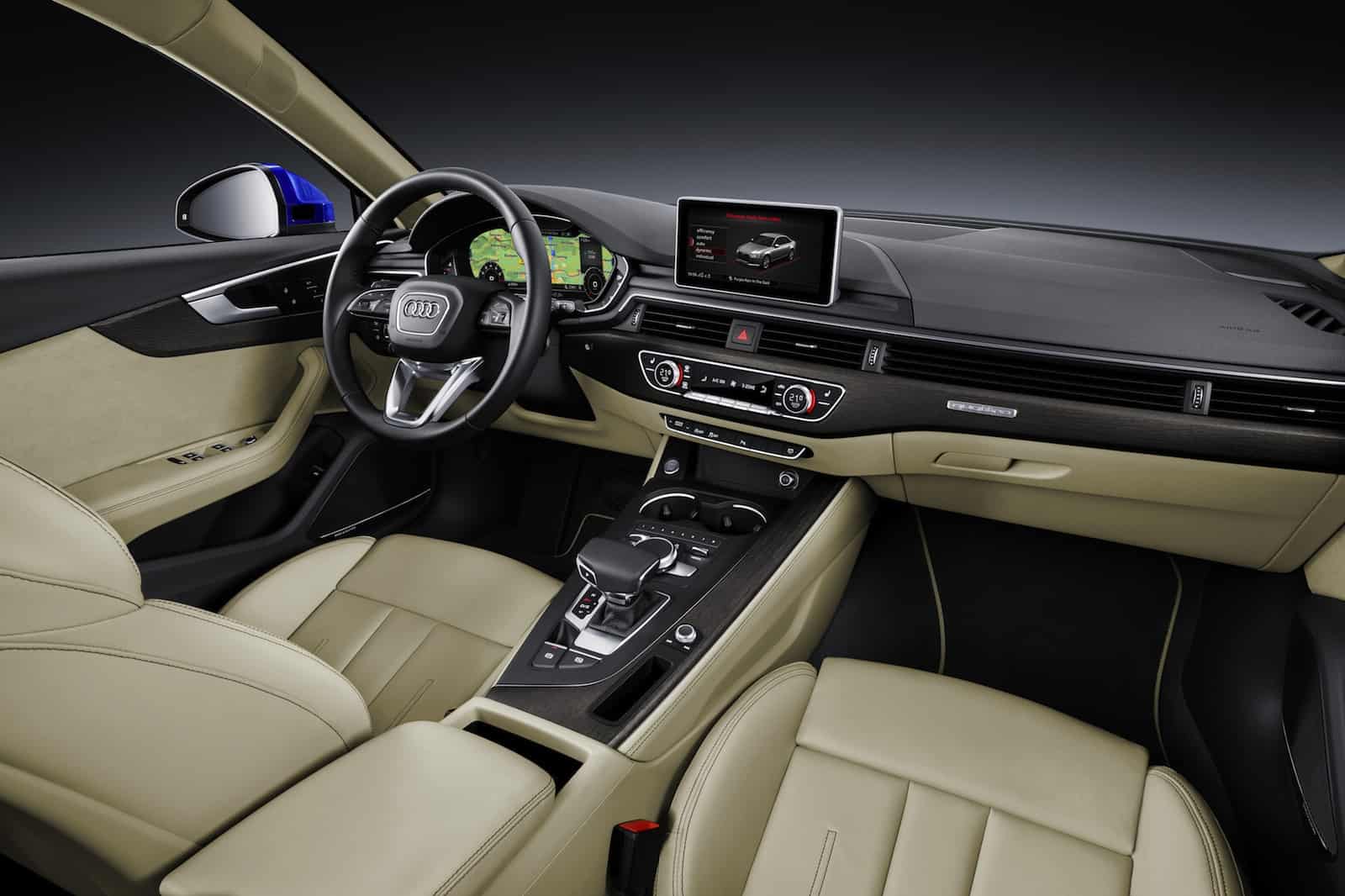 When the 2016 Audi A4 sedan is launched in Germany, it will be offered with 7 engine choices; four TDI diesel engines and three TFSI gasoline engines. The diesel engines will range in power from 150 to 272 HP and the gasoline engines will range from 190 to 252 HP. Three transmissions will be offered, 8-speed automatic, 7-speed S-tronic dual-clutch automatic, and 6-speed manual. The cars will be offered with Audi's AWD or front wheel drives.
The 2016 Audi A4 will go on sale in Europe later this year, with S4 and RS4 models to follow. No word yet on when the A4 sedans (and whether the A4 Avant) will be available in North America and with which engine options.
2016 Audi A4 Sedan & Avant Photo Gallery