We don't often write about scooters here at Unfinished Man because scooters are mainly for getting from point A to B, not a very interesting mode of transportation.  But when it comes to Vespa scooters, well… they're cool, even though they come with small engines and just get you from point A to B.
The 2013 Vespa 946 scooter (no it's not powered by a 946 cc engine) takes its design inspirations from the original World War II era MP6 prototype with modern-day technology.  The Vespa 946's monocoque is made out of steel but makes use of aluminum on the fenders, side plates, seat unit, and handlebars to reduce weight and achieve a better ride and fuel economy.  The 946 is equipped with LED headlight and taillight.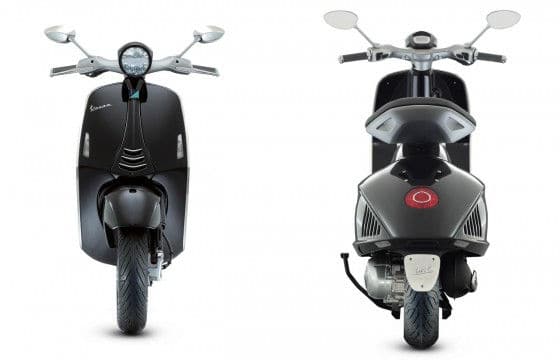 The Vespa 946 scooter is powered by an air-cooled 1-cylinder 125cc four-stroke engine that produces 11.4 horsepower (bhp) and 7.9 pound-feet of torque; these are small numbers but the Vespa 946 is about fuel economy and ease of riding.  The new Vespa gets 129 miles per gallon and produces 30% less emissions than the model it replaces.
I can see these things flying off the dealership; they look really cool, are pretty affordable, great on gas, and fun to ride around the city.