Toyota has officially released pictures and details of their all-new 2013 Auris. The Auris is a compact hatchback which will go toe to toe against the Ford Focus, and the Volkswagen Golf  – as well as other vehicles in this segment. The 2013 Toyota Auris will be sold in several markets around the world including Japan and Europe. The 2013 Toyota Auris will be introduced as the Corolla in the Australian market. The vehicle will be making its world premier at the 2012 Paris Motor Show towards end of September.
You may notice that the all-new Auris borrows styling features from newly designed Toyota Prius, as well as the smaller Yaris. The Auris will be available in both hybrid and non-hybrid models as well. This new model has a lower height than the previous model by 2.2 inches, and sits sits lower overall when compared to other C-Segment models.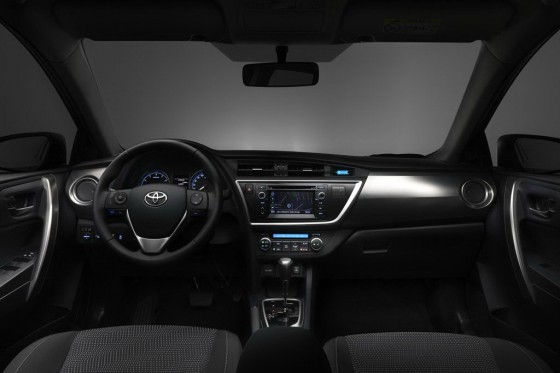 The new Auris uses a modified version of the previous model's chassis keeping the same wheelbase of 102.4 inches and width of 69.3 inches, but with a greater length –  1.2 inches longer. The car also features a newly designed interior by incorporating higher quality materials, and a reduction in ugly, hard plastics. The finishing touches seem to have been well thought out and executed on the interior.
Because of the redesign of the interior space, rear passengers can now enjoy more leg room as well as more cargo space. The 2013 Auris also features a stiffer body thanks to the use of high tensile steel. This also means a weight reduction of up to 88 pounds depending on the model.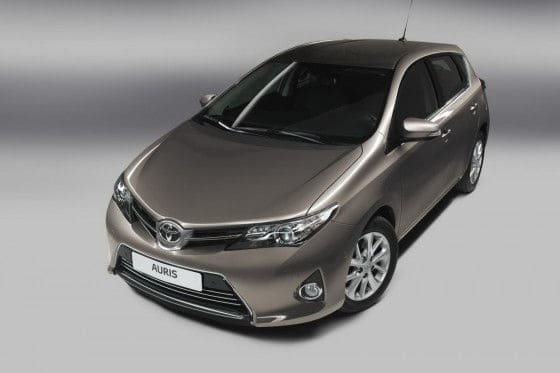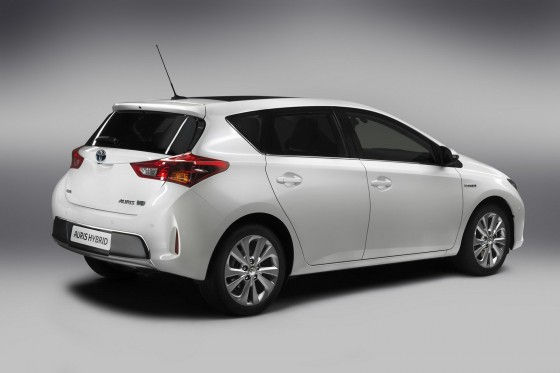 The Auris being offered in Europe will come equipped with a 1.33 and 1.6-liter petrol engine, as well as a 1.4-liter turbo diesel. In the Hybrid model, a 1.8-liter engine will be used along with an electric motor setup using a nickel-metal hydride battery.
The Japanese will get the 2013 Auris in a 1.5-liter petrol engine, and the option of front or all-wheel drive. The 1.8-liter non-hybrid version is also available with an optional CVT-I transmission or a standard, six-speed manual transmission.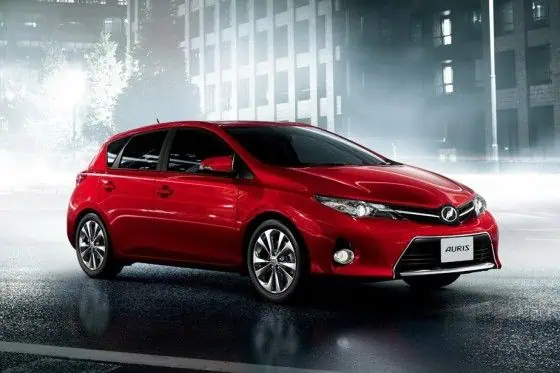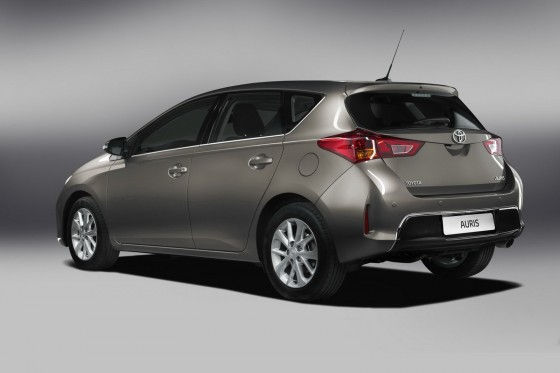 Toyota will be releasing more details on prices and specifications once 2013 Auris is closer to hitting the show room floors. I think Toyota should introduce the vehicle to North America as well. Perhaps they could even replace the Toyota Matrix with the 2013 Auris.