Despite Mercedes' efforts to keep the 2013 SL under wraps, photos have been leaked and are circulating around the web faster than a zombie apocalypse. The Mercedes-Benz SL Roadster was scheduled to make an appearance at the 2012 Detroit Auto Show in January but because of the leaked images, Mercedes released official photos of the car.
I have to admit, I'm not a fan of the exterior styling at all. The front fascia has definitely been influenced by the Mercedes SLS and that same influence is being spread to other vehicles Mercedes is offering. The Mercedes SL appears to be having an identity crisis. Although I'm sure the car performs very well in the wind tunnel testing, the car doesn't seem to have a very nice overall flow when looking at it from various angles and it lacks the aggressive styling I was hoping for.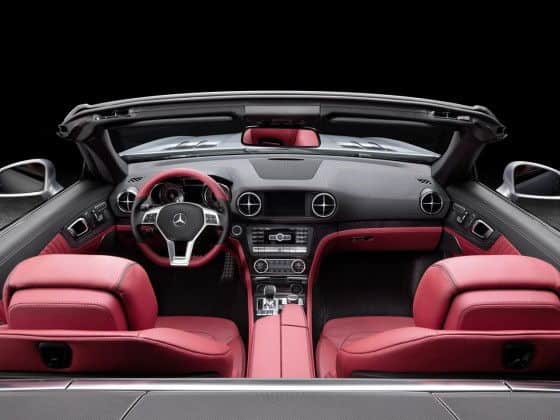 Although I'm having trouble appreciating the exterior styling of the Mercedes SL, the interior of the car is wholly another story. The interior of the SL is a masterpiece and features plenty of the SLS-inspired elements such as the sophisticated use of leather, wood, and carbon fiber. The crosshair vents and the simple yet elegant center console give it a nice finishing touch. The customer will have a choice of either a standard glass roof or the Magic Sky Control which is also available on the Mercedes SLK. Mercedes claims the roof stows away in only 20 seconds and it weighs 13 pounds less than the glass roof thanks to the partial use of magnesium.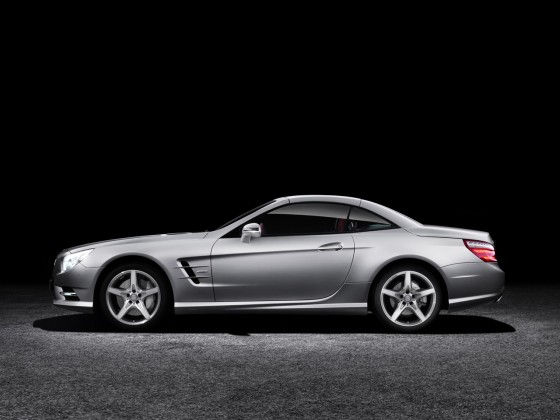 The 2013 SL550 will also weigh 308 pounds less than the current model thanks to the heavy use of aluminum in its construction helping the car weigh in at less than 4,000 pounds. The improved 4.6-liter V8 will be a twin-turbo and direct injected helping the engine put out 429 horsepower and 516 lb. feet of torque which is a significant boost over the current model. Mercedes claims that the 0-60 dash can be completed in a quick 4.5 seconds and will also be 10% more fuel efficient thanks to an improved seven-speed automatic gearbox. There are also rumors of Mercedes offering the new 3.5-liter V6 engine on the 2013 SL.
More details to follow.