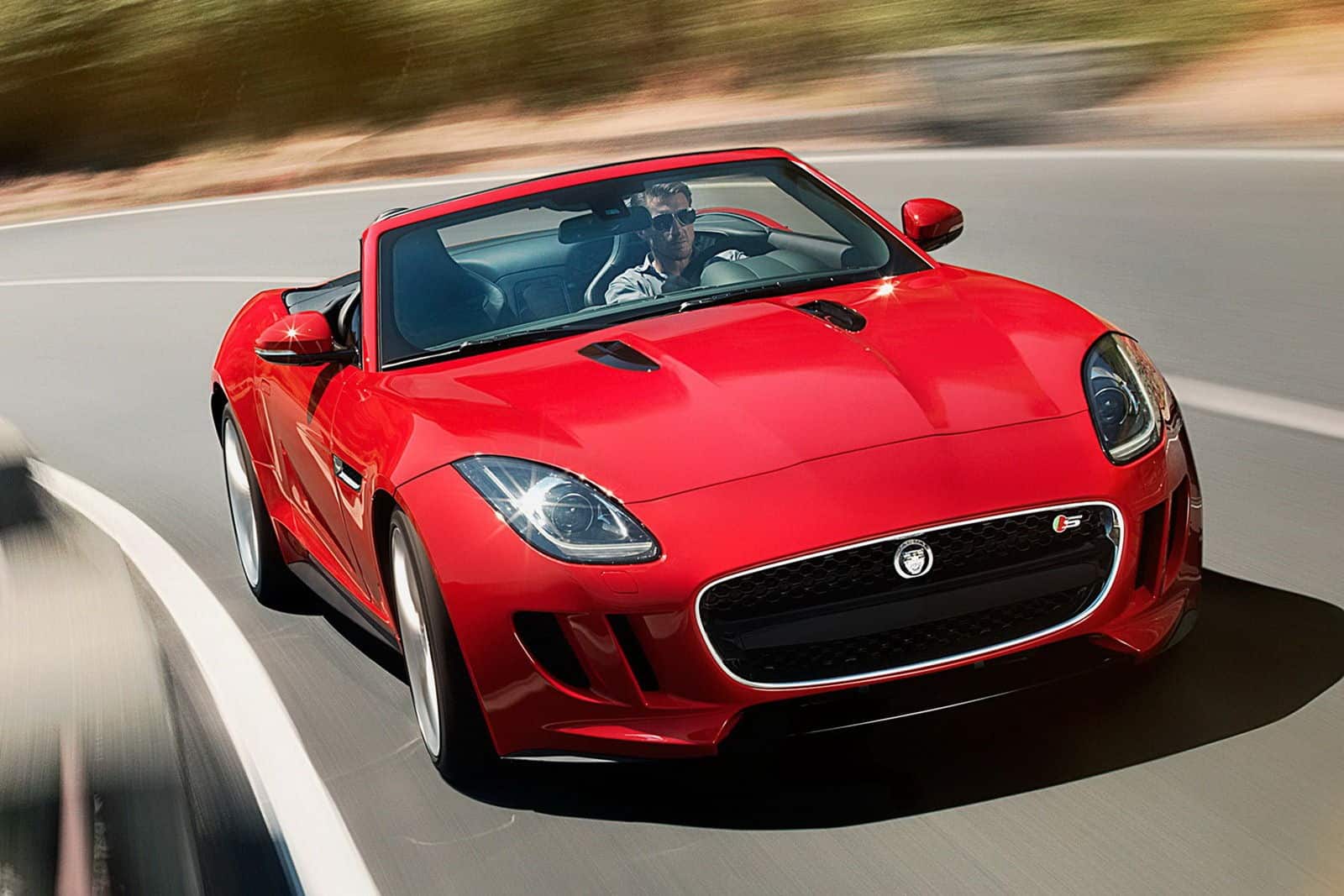 I wrote about the Jaguar F-Type sports car about a year ago, back then it was called the Jaguar C-X16 and was a concept.  Now we find out Jaguar is actually going to produce this car and is bringing it to the Paris Auto Show; I had said in my previous post that the car looked production ready and I was expecting it to be part of Jaguar's lineup.
There have been some leaked photos of the Jaguar F-Type floating around on the internet but today we get official photos and information from Jaguar.  Although the concept car was a coupe, Jaguar only released images and info on the soft-top convertible; I'm expecting a coupe version some time in the future.
The F-Type keeps most of the design elements of the C-X16 concept and is one hell of a sexy looking car.  It's smaller than the XK and looks a million times better, I'm sure this car will take away customers from the XK, that is, if anybody still buys those aged cars.
Initially the cars will come in three varieties: the F-Type, F-Type S, and the F-Type V8 S, and probably an "R" version later on.  The base and the "S" models are powered by supercharged 3.0 liter V6 engines with the base engine producing 335 horsepower and the "S" producing 375 HP.  The base F-Type does the 0 – 60 mph sprint in 5.1 seconds and the "S" does it in 4.8 seconds with top speeds of 161 mph and 171 mph respectively.
The top of the line model (for now) is the Jaguar F-Type V8 S that's powered by a supercharged V8 engine that pumps out 488 horsepower and 461 pound-feet (625 Nm) of torque.  The 0 – 60 mph sprint takes 4.2 seconds with an electronically limited top speed of 185 mph (300 km/h).
All three versions of the car are equipped with 8-speed automatic "Quickshift" transmissions, sending power to the rear wheels.  The chassis and body is made out of aluminum to keep weight as low as possible and to make this one of the most rigid Jaguar chassis.  The interior looks just as good as the exterior with a driver focused layout.
The Jaguar F-Type will have a starting price of £58,500 ($94,500), the F-Type S will be priced at £67,500 ($109,000), and the F-Type V8 S will be priced at £79,950 ($129,000).  These prices are for the UK market, US prices will be announced later and we expect them to be a bit lower.  The first Jaguar F-Types will hit the showrooms in early 2013.
Jaguar F-Type Roadster Pictures
[Source: Jaguar]