BMW officially unveiled the sixth generation 3 Series sedan today, code named F30.  The entry level luxury car was first introduced in 1975 and has sold over 12 million units worldwide.  The 2012 BMW 3 Series F30 sedan will be available worldwide in February 2012.
The new car's design is more in line with the 5, 6, and 7 series cars and features an aggressive front that reminds me of the Z4 roadster.  The 2012 3-Series sedan has grown in size as well, with a 3.66" increase in overall length, the wheelbase is increased by 1.97", the front and rear tracks are wider by 1.46" and 1.85".  The increase in length offers 0.59" more legroom and 0.31" more headroom for the rear passengers; despite the increased size, the 2012 3-Series F30 is 88 pounds lighter than its predecessor.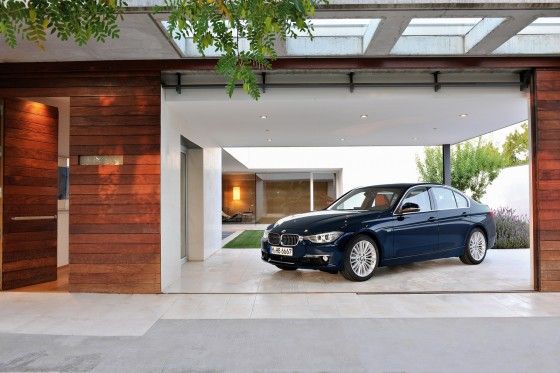 When the 2012 3-Series sedan is launched in February, it will be offered with four turbocharged engines (not all engines offered in North America); two gasoline powered and two diesel powered engines with either a 6-speed manual transmission or an 8-speed automatic transmission.
The 2012 BMW 328i is powered by a 2.0 liter twin-turbo 4-cylinder engine that produces 240 horsepower and 258 pound-feet (350 Nm) of torque between 1,250 and 4,800 rpm.  The car reaches the 62 mph (100 km/h) mark in 5.9 seconds with an electronically limited top speed of 155 mph (250 km/h).  The 328i has a fuel consumption rating of 36.7 mpg with the manual transmission and 37.3 mpg with the automatic transmission.
The 2012 BMW 335i is be powered by a twin-turbo inline-6 engine that produces 306 HP and 295 lb-ft (400 Nm) of torque between 1,200 and 5,000 rpm.  The sprint to 62 mph (100 km/h) is achieved in 5.5 seconds with a top speed of 155 mph, limited electronically.  The 335i has an average fuel consumption rating of 32.6 mpg to 29.7 mpg depending on specification.
The Europeans will be offered the diesel engine right from the get-go; I'm not sure if or when the diesel engines will be available here.  The two models will be the 163 HP 320d and the 184 HP 320d EfficientDynamic turbodiesels.  The 164 HP model reaches 62 mph in 8.0 seconds with a top speed of 143 mph and fuel consumption rating of 57.3 mph.  The 184 HP model reaches 62 mph in 7.5 seconds with a top speed of 146 mph and fuel consumption rating of 52.2 mpg.
Later on in 2012, BMW will release various other models of the 3-Series with more engine choices and even a hybrid model which will be powered by a 3.0 liter turbo engine with a combined horsepower of 340 and 332 lb-ft of torque and have an average fuel consumption of 36.7 mpg.
Overall, the 2012 BMW 3 Series sedan looks pretty impressive, I especially like the more aggressive front end; the last generation 3-Series had a more conservative design.  The interior, although pretty simple looking, feels a lot more upscale compared to previous generations.  No word on prices yet.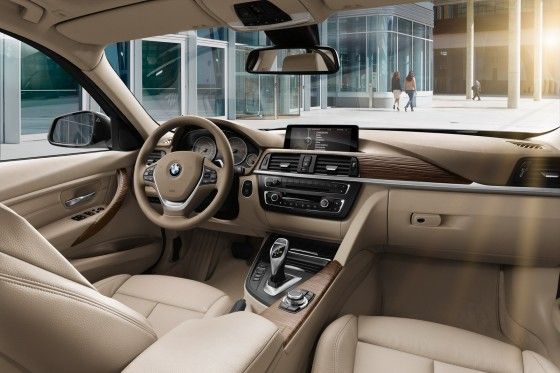 2012 BMW 3 Series Sedan Photo Gallery
[Source: BMW]