Zenith is one of my favorite brands of high-end Swiss watches; their watches (timepieces, seems more appropriate) are beautifully designed with very high level of craftsmanship.  The brand has been around for a very long time and to top it off, unlike many of the major watch brands, Zenith actually makes their movements in-house.
Today I have the pleasure of showing you the beautiful Zenith Academy Minute Repeater Chronograph watch.  A minute repeater is a feature on automatic/mechanical watches that audibly chimes at the top of the hour, quarter hour, and minute and also chimes at the touch of a button.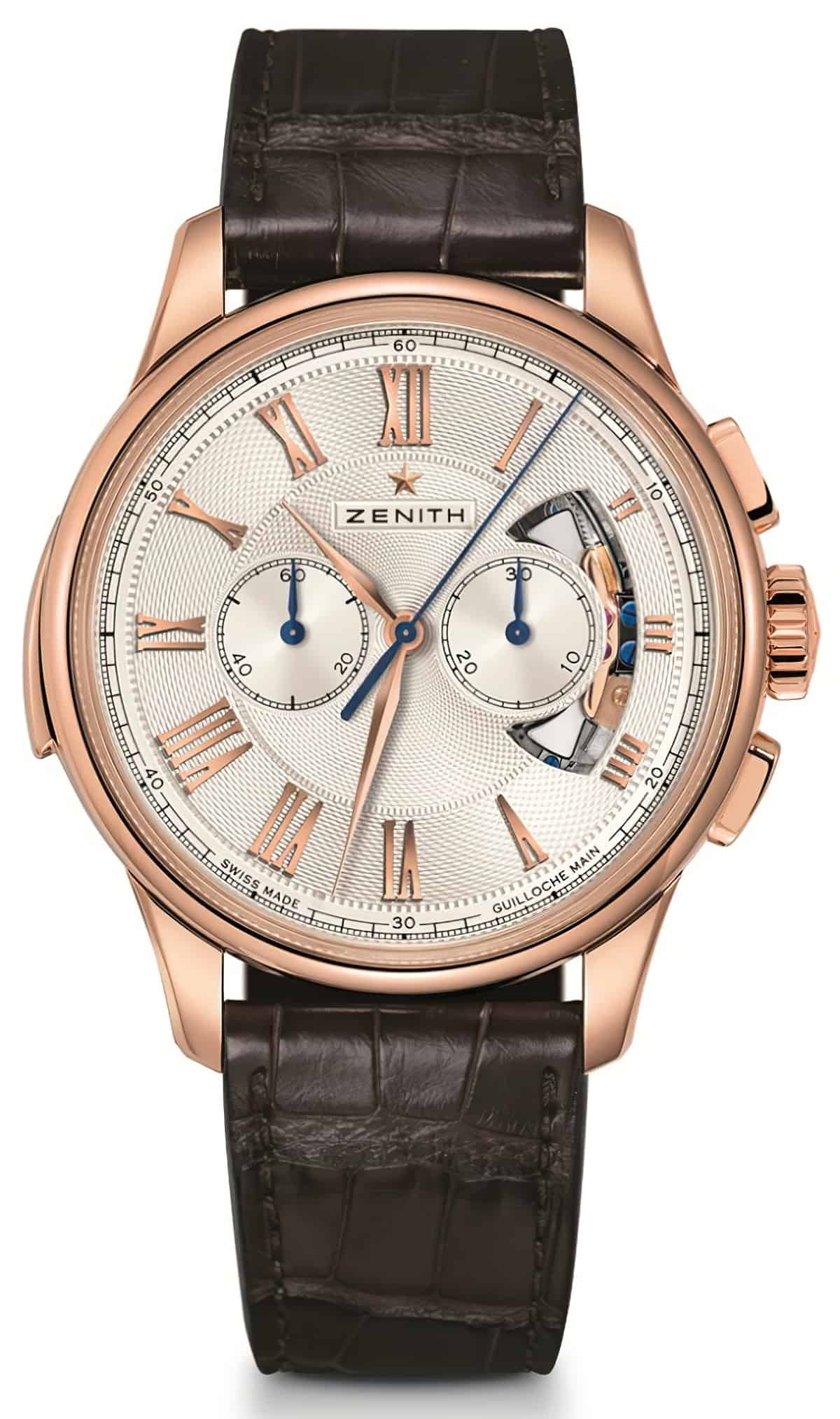 Zenith is famous for their automatic movements that beat at incredibly fast rates, their most famous movement is the El Primero (36,000 beats/hour) which is featured in this watch, more specifically the El Primero 4043 Caliber automatic movement with a 50 hour power reserve.  The 46 jewel movement contains 461 parts and is beautifully decorated.
The Zenith Academy Minute Repeater Chronograph watch comes in a rather large 45mm 18k rose gold case that's 16.55 mm thick and is attached to a brown alligator leather strap.  The watch's dial is very elegant with a white face and rose gold Roman numerals and rose gold minute and hour hands.  The dial has two sub-dials for the chronograph seconds and minutes.  The dial also has a small window that shows the hammer in the movement that makes the chime sound.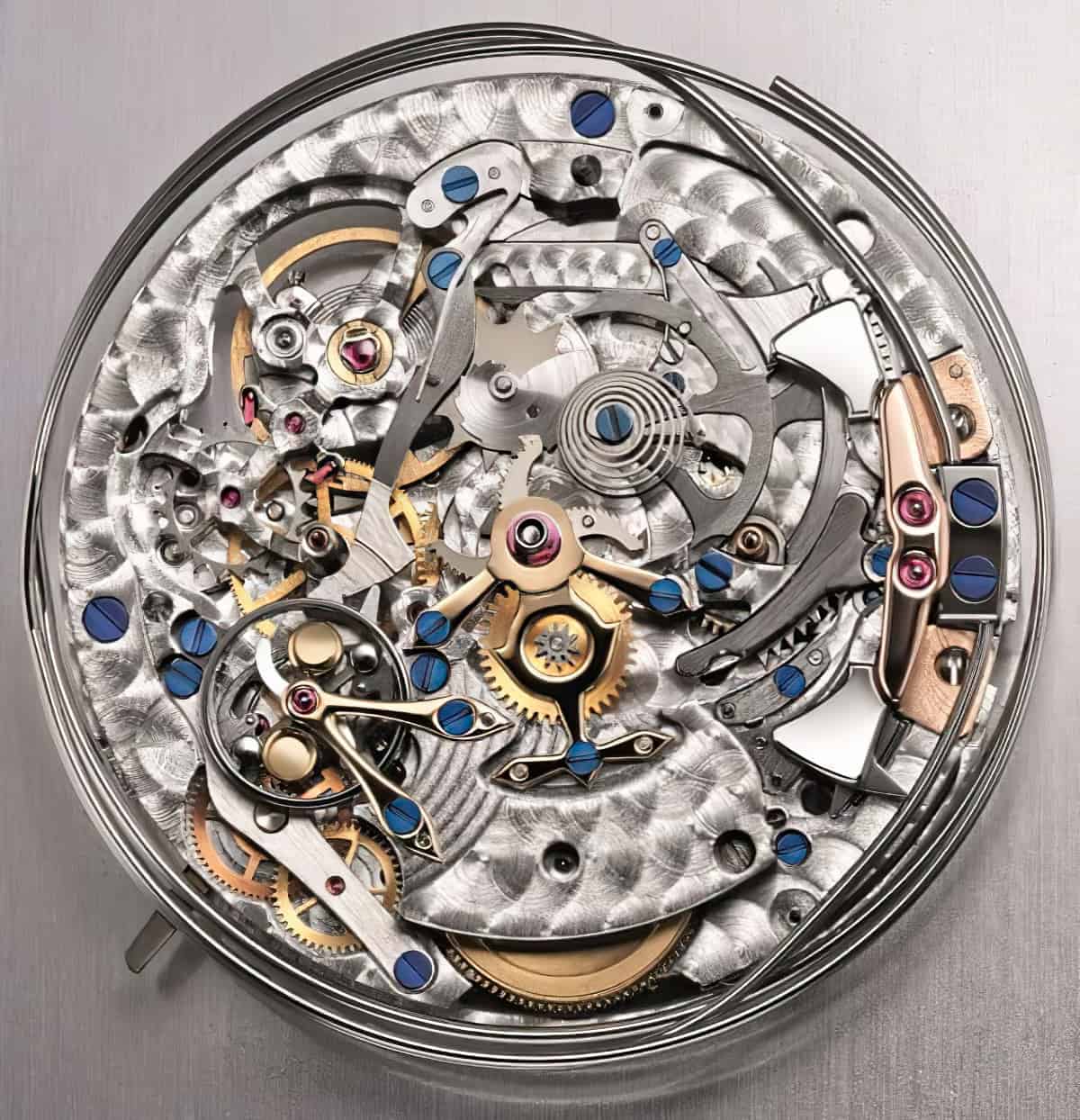 Zenith is producing only 25 of these beautiful timepieces with the high-end watch collector in mind because I don't think the average or even above average guy can afford the entry price of $172,000.  But I guess it doesn't cost us anything to stare at these beautiful pictures and drool.