The Xeric Halograph watch is an incredibly good looking timepiece, created by a Swiss boutique watchmaker that's going to cost over $100,000!! Or is it? At least that's what I thought when I first saw pictures of the Xeric Halograph watch. By the way, it's neither Swiss made nor is it produced by some "old money" watchmaker.
In reality, the Halograph is still a very complex looking watch but the prices are affordable enough that you could buy multiples. The watch is currently a kickstarter project by watchismo, an online watch retailer, and it's priced at $350 (if you pledge on the kickstarter page, retail price is $500).
The watch gets its name, Halograph, from its use of the "halo-hands", the hour and minute hands have halos or loops on both ends, highlighting the current minute and hour. The watch also uses a modified version of a retrograde scale to tell time, a regular retrograde displays time or any other measurement on a semi-cirular scale and when the hand gets to the last digit on the scale, it snaps back to 0 or 1. However, in this application, the hand continuously rotates, when one side of the hand reaches the end of the scale, the other side of the hand takes over.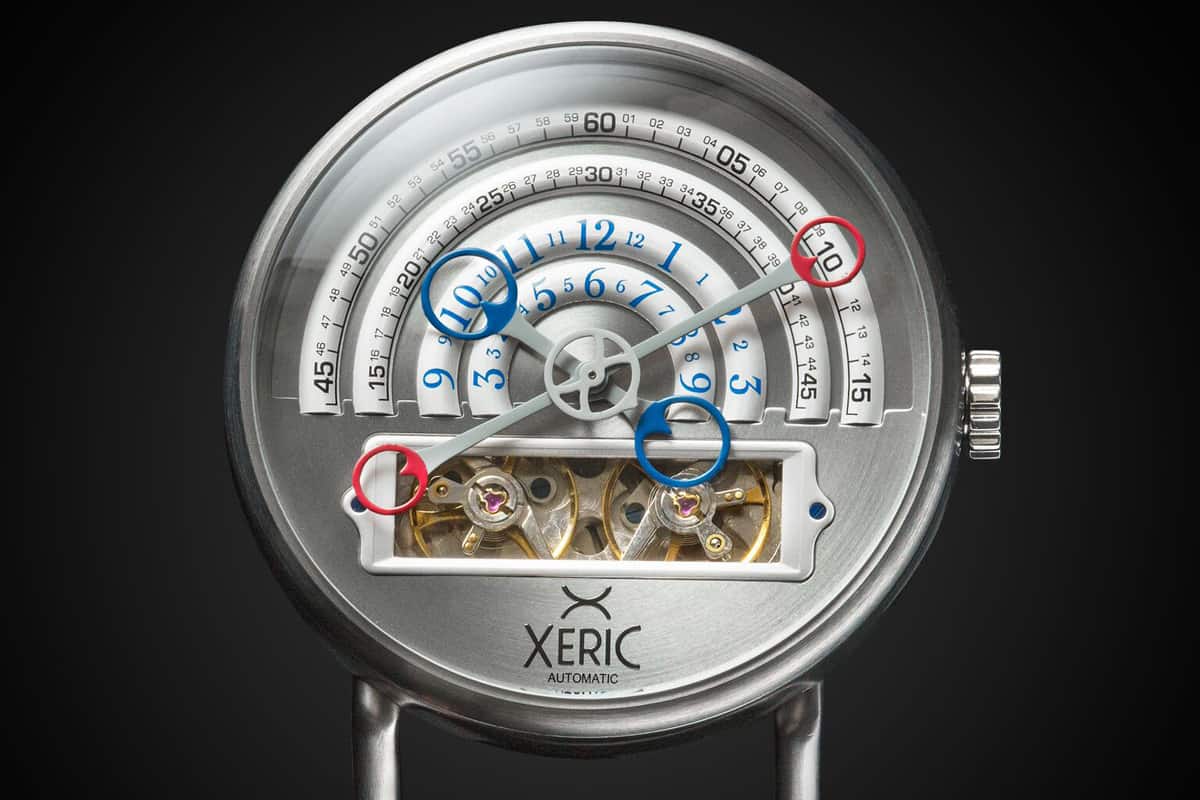 The dial of the watch comes with four retrograde scales, the two outer most scales display the minutes, the first one displays minutes 45 to 15, and the second one displays minutes 15 to 45. The next two scales display the hours, from 9 to 3 and 3 to 9. Below the scales is a rectangular opening, showing the PTS S-01 twin balance wheels of the Chinese automatic movement. The case is on the larger side, measuring 46mm wide and is covered with domed glass.
In my opinion, this is a beautiful looking watch with a unique way of displaying time. Sure it doesn't have a prestigious Swiss (or even Japanese) movement, but it is pretty affordable and the way it displays time, it had me fooled it was some sort of super-expensive Swiss one-off creation.
For more information and how to fund the project, visit the Xeric Halograph kickstarter.com page.