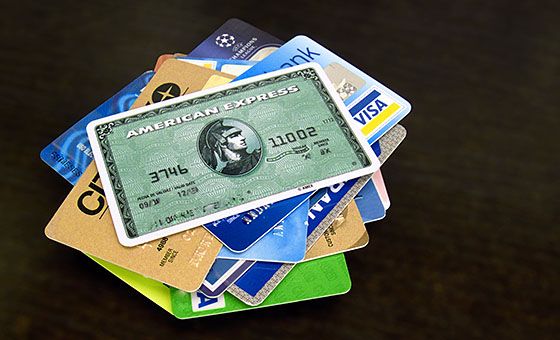 (Photo: Andres Rueda)
Over the past few years I've come to realize something that – for most of us – should be common sense, but often isn't. What I've realized is that, for the most part, people have very poor self-discipline. There are certain realities that people either choose to ignore, or simply don't realize; such as the fact that spending more than one earns will always result in debt. You need look no deeper than the state of the real estate markets in the United States, or the ever-increasing levels of credit card debt from the average consumer.
So what's the solution to our lack of financial self-discipline? I think it has something to do with removing credit cards from day to day purchases. For thousands of years people have traded various forms of physical currency (such as gold and jewels) for labor or intellect, and it's only recently that we've allowed ourselves to spend money that we don't have through the financial abstraction known as credit cards.
So on that note, I present you with a few simple suggestions that have allowed me to put away hundreds of extra dollars each month.
Simple Ways To Keep More Money In Your Pocket Each Month
Make all day-to-day purchases using either cash or your checking account. Being able to see funds subtracted from money you have (instead of from imaginary credit) will make you think twice about purchases.
When you want to buy something non-essential, wait two weeks to do so. Usually by the time those two weeks roll around, you'll realize that you probably didn't want said item that badly anyway. I started doing this after a string of useless purchases, including thousands of dollars worth of hunting knives (I don't hunt) and a heavy leather trench coat (I'm not Neo).
When making large purchases (such as a TV or Real Doll), put the charge on a credit card that gives you cash back, and then pay your credit card bill immediately. I used to wait until the last-minute to pay my credit card debt because I felt like I would be losing out on interest from the bank if I paid my bill right away.
Treat your credit card like an extension of your checking account, and never spend more than you have in your checking account. If it means having to wait a few weeks more for that extra Fleshlight sleeve, so be it.
Leave your credit and debit cards at home when you're out drinking. After a few drinks you'll be pulling money out left, right, and center. Instead, bring as much cash as you're willing to blow on booze.
I've tried to keep these suggestions as broad and simple as possible; not for you, but for myself. Trying to get myself to budget using self trickery, or strategies such as envelopes representing different categories (rent, entertainment, video games) has never worked for me, and I imagine you're much the same.