There are dozens of so-called AI based image enhancers on the market, but which one does the best job of both enhancing images while also upscaling them and maintaining quality?
Let's start with a list of the most popular image upscalers.
Popular Image ENHANCER SOFTWARE
In no particular order, here are the most popular image enhancers and upscalers. Some of these are strictly web based, and others work via a downloadable app for your computer or mobile device.
Most of these require you to pay if you want to enhance or upscale more than a few images. The quality is fine on all of them, but the products are generally slow or obnoxious in some way. If I'm going to pay, I want speed and ease of use.
So at the risk of sounding like a bit of a shill, I'm going to suggest that Gigapixel AI is the best neural-net based image enhancer and upscaler on the market by a wide margin. Yeah, they charge far too much money for the app, but you know what? You pay once, and it works incredibly well.
Here's an example of a bunch of women in bikinis. The image on the left is the low resolution original, and the image on the right has been upscaled and enhanced.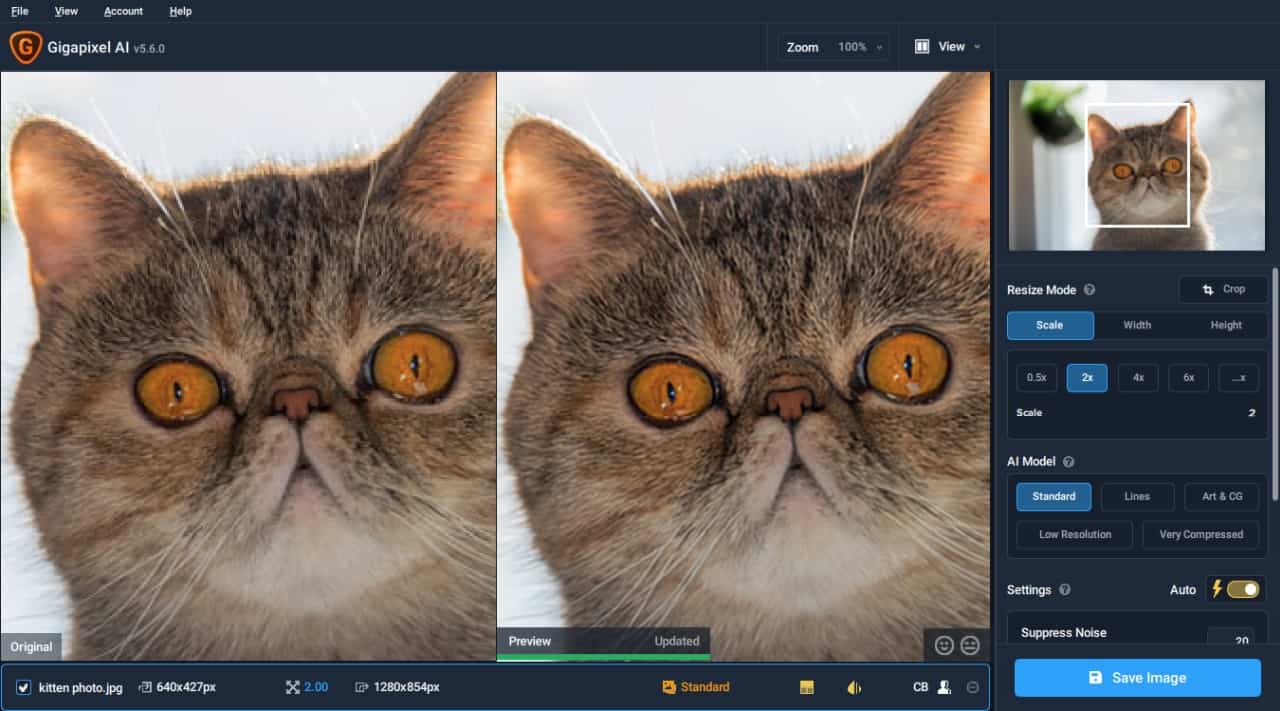 See the difference? Pretty damn impressive if you ask me.
The best part is that you can do this in just a few clips, and the app works on pretty much every type of photo I've thrown at it, from nature scenes to city scapes, and yes… even photos of women in bikinis.
You can pick up a copy of Topaz Gigapixel AI on their website for $99 USD. This includes life-time upgrades, and they seem to be revising the app all the time. They've also got a free trial so you can see for yourself.