Viktoria Modesta is the world's first amputee model and pop star, but you wouldn't know it with the way she moves in her new music video, Prototype.
The video was produced by Channel 4, and features this Latvia-born pop singer and model strutting her stuff with a wide variety of dazzling, futuristic prosthetic legs – everything from florescent columns to onyx spikes. Even if this isn't your kind of music, I promise, the video is quite a spectacle.
Viktoria is trying to encourage people with disabilities, and challenge the pop scene beauty standards. As she says, forget what you know about disability.
Prototype | Channel 4
I've been trying to think of a way to describe this music video, but all my descriptions all short. Let me simply say that it's futuristic, it's flashy, and parts of it are rather surprising. I'll be interested to hear what you think!
I don't know about you, but I found that pretty wild. I really have no idea what exactly happened, but it worked. The scenes – especially the final scene with the black spiked leg and red lighting – were pretty amazing.
Viktoria also had quite the collection of outfits…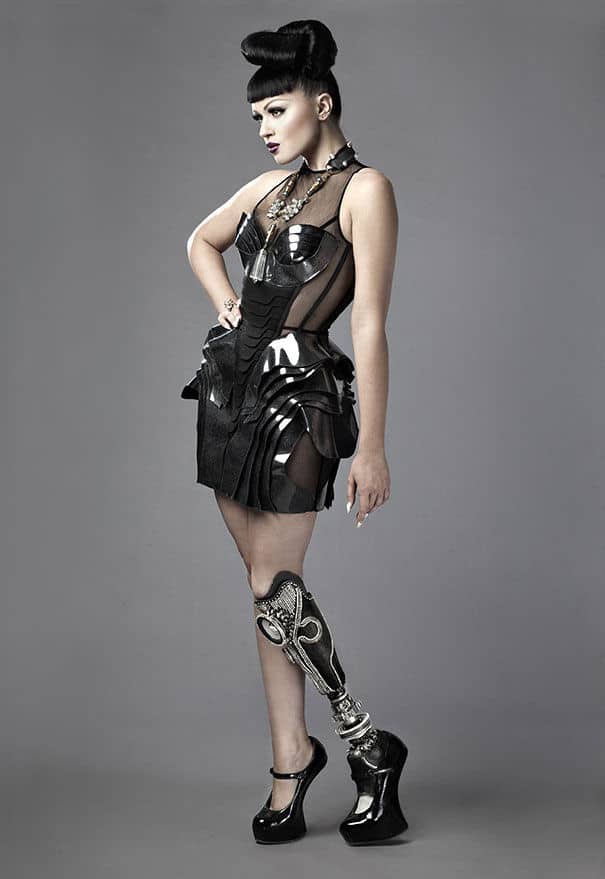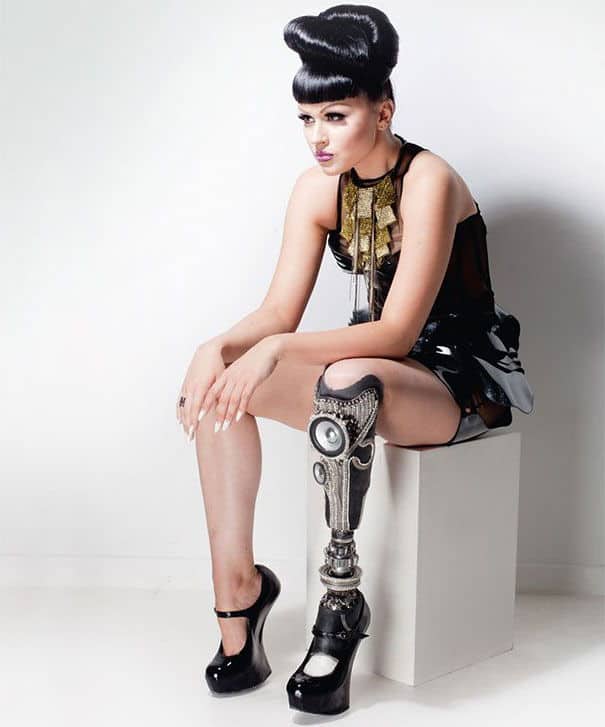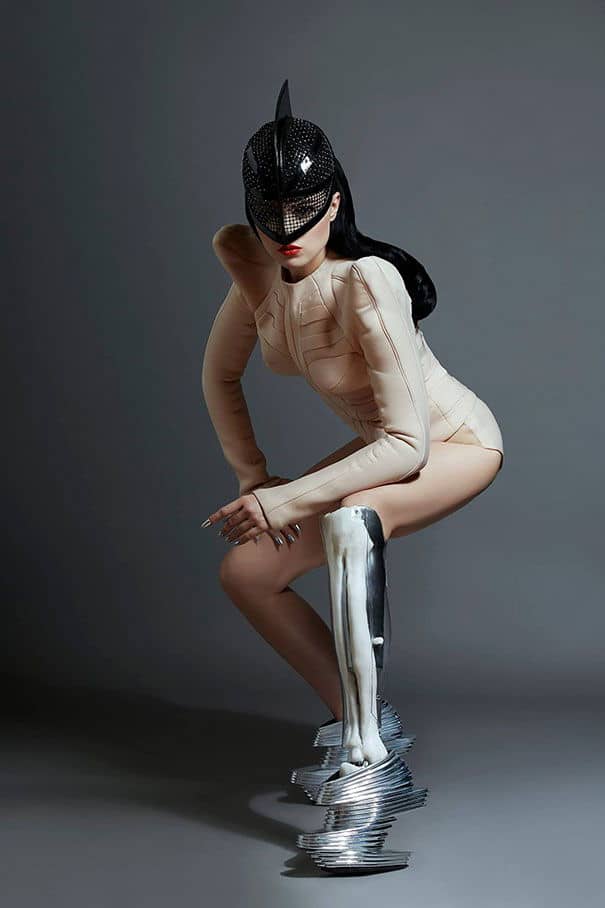 If you're interested in learning more about Viktoria Modesta, head over to her official website. You can read her blog, see some of her work, and find out what makes her tick. I also encourage you to learn about the early years of her disability, a topic I didn't cover here.