Fireplaces are one of the most attractive parts of home decoration. Even if they are not used as a heating source, because of their beauty, they become the center of attention at home. Maybe that is why its design is so important to most people.
One of the important factors in the unique beauty of the fireplace is the correct choice of tiles in its design. You can easily find many wonderful fireplace tiles in the market today that will warm your home and hearts. With these numerous options, you can turn the lifeless fire space inside the fireplace into an energetic and interesting space.
1. Tile With Twig Ball
Choosing the right tile pattern is very important in fireplace design. To renovate old fireplaces and paint and glaze it, using small tiles, a chin pattern is applied on the fireplace. Because the fireplace is already built and it is not possible to maneuver on it much, the best choice is a twig with small tiles. Because it is both more comfortable and has its own beauty.
2. Patterned Cement Tiles
Cement tiles are those tiles for which the pigment is mixed with cement and poured into a mold. This type of tile has been used for centuries due to its very wide, varied, stylish and durable designs and colors. These types of tiles are the best choice for decorating a fireplace. Because of their wide variety, you can easily choose and use any design and color that is in line with the walls or home decoration and is in harmony with the tastes of the family.
3. Large Format Brick Design Tiles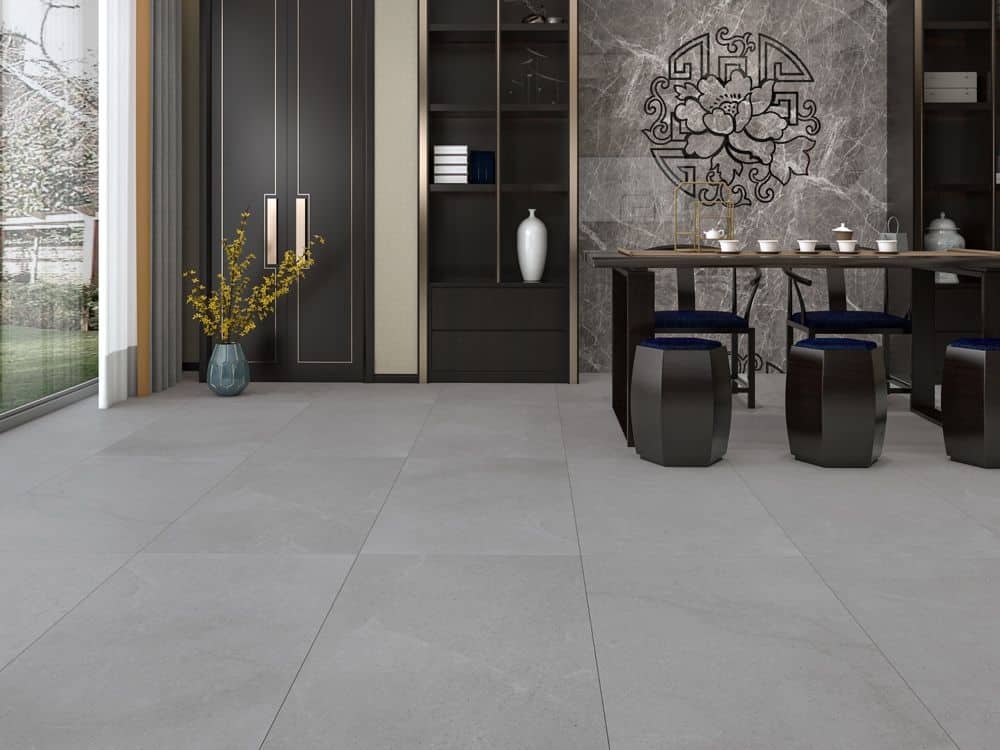 These types of tiles have a sporty design and in fact their design is a combination of traditional and modernity. For this reason, it can be set with all kinds of decorations. If you have not found a suitable tile for your home decor, this tile is suitable for you.
4. Brick Facade
Some people like their fireplaces to retain their traditional and natural form and do not want to enter the world of modernity at all because they believe that everything is beautiful in its natural and original state. For such people, tiles with a brick or masonry design are suitable.
5. Bring Glory To Your Fireplace By Glass Tiles
Glass tiles are among the most modern tiles on the market today as they have a very stylish and luxurious appearance because of its magnificent surface. This has led many people to use these tiles to transform their home space into a stylish and high-class environment.