Cannabis and cannabis products have become increasingly popular over the last decade. Globally, restrictions have been lifted off of cannabis products, especially those used for medical purposes. Over thirty countries have decriminalized the use of cannabis products for medical issues. Four countries, including Canada, South Africa, Georgia, and Uruguay have lifted restrictions on cannabis for personal use, whereas many countries are moving to decriminalize the products.
But, why are cannabis products becoming so popular? Scientific research has proven that the cannabinoids found in cannabis and its products have healing qualities and can be used to treat the symptoms and effects of chronic illnesses and pain. Pain management has been listed as one of the top uses of cannabis currently. It also assists with (not limited to):
Joint/muscular pain;
Anxiety and depression;
Cancer-related symptoms;
Acne and dermatological ailments;
Neurological disorders like Epilepsy and Multiple Sclerosis;
High Blood Pressure;
Diabetes;
Arthritis.
So, if you are in the market for cannabis products, but need a bit more information before simply diving in, we have a list of edible products for you to choose from. We took a look at the various forms of edibles, their properties, and strengths and what would be best suited for your needs.
Candies and Jellies
There are hundreds of edibles types such as Twisted Extracts that you can choose from. These are some of the more popular types of cannabis edibles. They provide the consumer with an alternative option to ingest cannabis when smoking is simply not an option. Jelly and candy products are also perfect for the novice user as the amount of cannabis intake can be carefully controlled. They also come in a number of flavors and types to choose from; so if harder candy is more down your street, there are a number of options for you.
Most jelly and candy products also will not get you high as they do not contain the psychoactive properties of THC. They do, however, possess the healing qualities associated with the active CBD elements. These are gastrointestinal specific products, which means that they are absorbed in the gut. This means that they will take a bit longer to absorb and start working. You can expect anything from 45 minutes to three hours for them to start kicking in.
Energy Drinks
Cannabis-infused energy drinks are growing in popularity. Most of the products contain little to no THC, and will therefore not get you high. They do, however, combine the taste of energy drinks with cannabis or hemp products in this unique product. These energy drinks contain medium to high amounts of sugar, caffeine and hemp seed extract. Although not known specifically for their healing properties, the drinks are perfect for increased energy, alertness, and heightened focus.
Although controversial in many areas, these drinks are highly available for purchase due to the fact that they mostly just contain hemp-based products. They come in multiple flavors for you to try out and are mostly aimed at giving you that energy boost that you desperately need. Due to the high amounts of sugar in the products, they are not ideal if you are on a diet or watching your sugar intake.
Chocolate
Cannabis-based chocolates are arguably the best edibles on the market! Not only are the products delicious, but there is a variety to choose from to meet all of your needs. You are able to select whether you want a product that contains THC for the psychoactive properties, or not. They also come in various strains and strengths, so if you are looking for something with a heavy CBD kick, there is definitely a product on the market for you.
You are also able to control the amount of CBD you consume. They have indications of how much a bar contains, so you can monitor what you are putting into your body. They also come in various forms. Gluten-free, dairy-free, organic, and non-GMO products are readily available. You just need to do your homework on which product suits your needs. Some contain high amounts of melatonin to improve sleep, but most are perfect for your day-to-day pain management and hemp intake.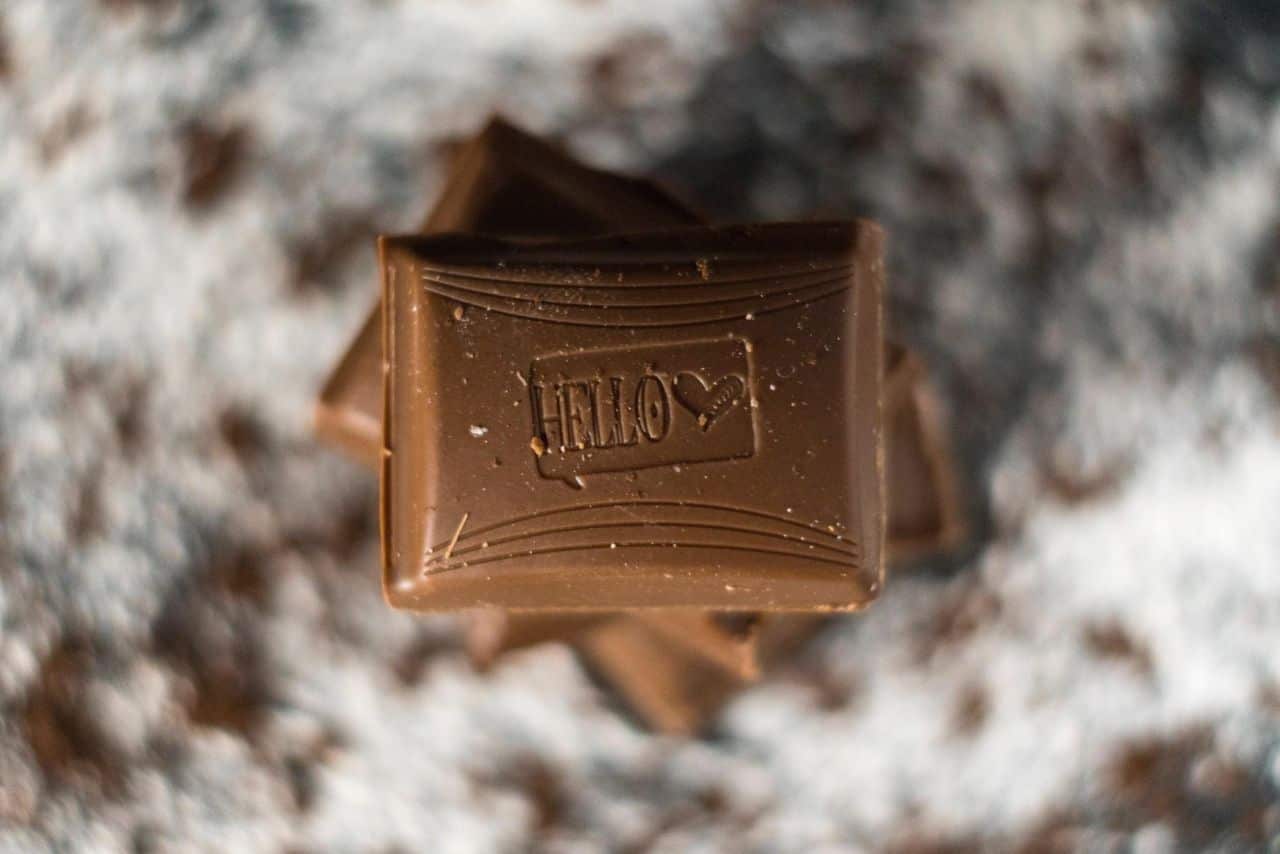 Coffees and Teas
These are the ideal forms if you are looking to brew and drink your CBD products. Once again, these are gastro-intestinal products and are absorbed in your gut and intestines. If you are looking for non-caffeinated solutions, the teas are a great option for your daily intake. Dosages vary from brand to brand, and you are able to also choose from a number of different flavors including chamomile, ginger, peppermint, blackberry, cinnamon, among others. It is important to also know what kind of strain is used in the infusion. Top-quality strains are better for pain management and are better value for money. Strains like Holy Grail Kush are new, top quality products that you can check out at TopDispensary.
If you are one of those people who need your daily caffeine shot, CBD coffee is your answer. Not only does this improve your energy levels, but it also increases your serotonin levels, therefore elevating your mood. The coffee beans are roasted as usual and then infused with the CBD oils to produce the coffee. Once again, the potency will depend on the brand, and many contain little to no THC. Make sure you also do your research into each brand, some do use inferior beans, and focus on the CBD product, so if you are a coffee snob, you might want to do some more research into this.
Wrapping Up
As cannabis grows in popularity, so do the number of products. There is an increasing number of different types of products and brands continuously being introduced into the market. In this article, we did not touch on the dropper CBD oils or the vape products as they are more considered to be oral uptake products than edible gastrointestinal. However, if vaping is more down your alley, there are hundreds of products and flavors to choose from. CBD oils are also an option if you are looking for an oral application. You simply drop some under your tongue and the effects are fast and effective. Make sure you do your research into which is best for you and remember if you are starting off, make sure you start with low dosages and then move up slowly.