If you're looking for a great quality wireless microphone, then look no further than the SmartMike+ wireless Bluetooth microphone, and Smartmike Lite wireless Bluetooth microphone. These tiny microphones pack a real punch.
SmartMike+ has an advanced and powerful audio system that makes this microphone perfect for any occasion. Whether at home or on stage, it is so easy to use and offers crystal clear sound. You only need to link this tiny microphone to your device and start recording.
Similarly, the Smartmike Lite is a new wireless microphone from the makers of the very popular SM-57 and SM-58 microphones. It's designed to offer high-quality audio, with a simple plug-and-play setup, perfect for those on the go who are looking for an affordable mic that will get them through their next gig.
These high-end microphones are affordable and can be found at Sabinetek.
Key Features Making These Microphones Popular
The Smartmike Lite is the next generation of wireless microphones. It's Bluetooth enabled, so it can be used with an iOS device like the iPhone or iPad. There are also two modes to choose from: "Cell PhoneMode" and "Stage Mode." The Cell Phone Mode allows you to use your mobile phone as a mic stand for speech-to-text transcription services, while Stage mode gives you the ability to switch between different profiles without having to disconnect your microphone!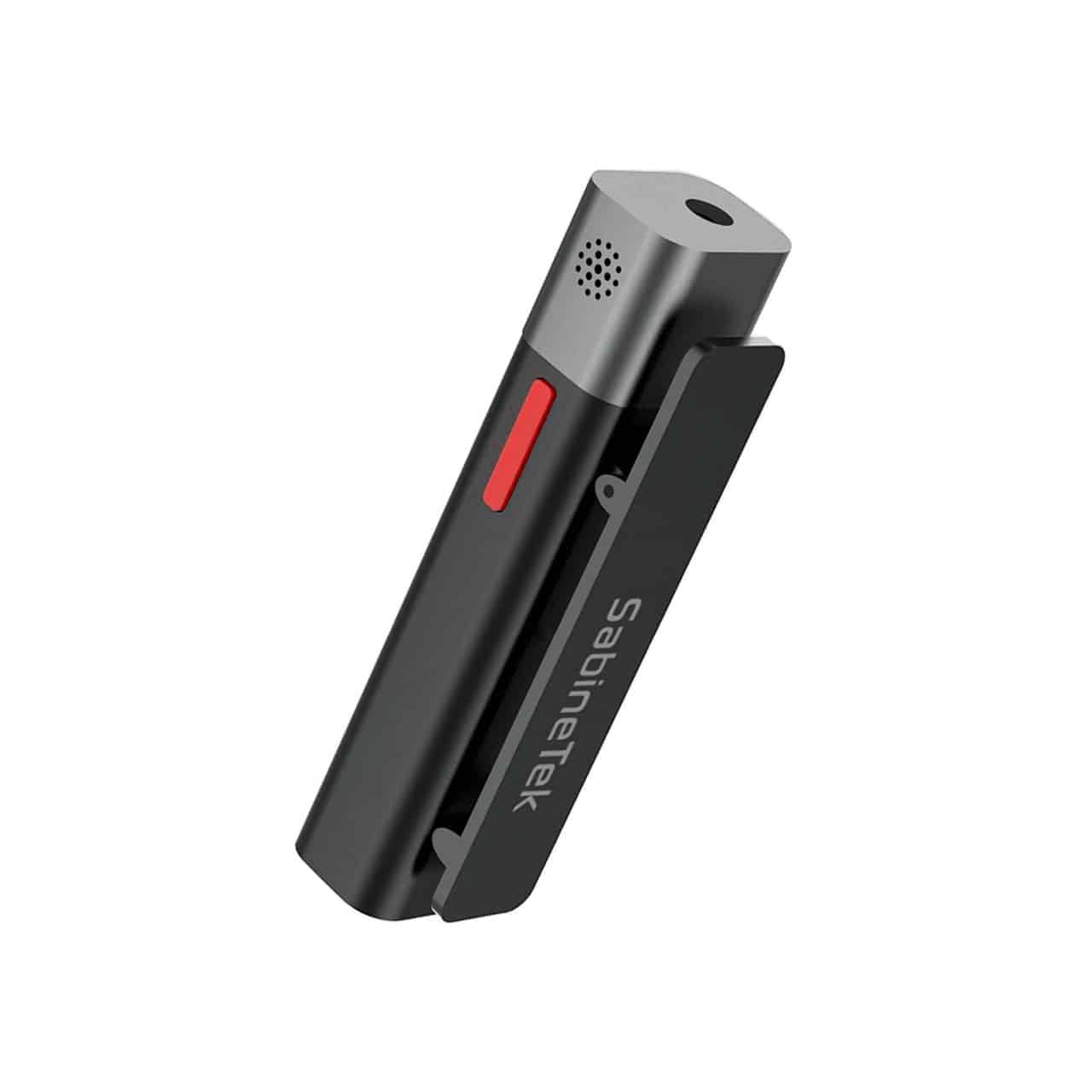 The SmartMIke+ is a wireless microphone that will allow you to take your presentation anywhere. It has a lightweight and compact design, and the battery life lasts up to 8 hours of continuous use. You can connect wirelessly via Bluetooth or with an audio cable from your device's headphone jack, so it is perfect for presentations on the go!
It has the latest Bluetooth technology, so you don't have to worry about distortion or interference. Having a clear sound reduces the need to edit your recording since there is no need. Thus, you do not need to use other complicated audio editing software.
Not only does it work on smartphones and tablets, but also TVs, PCs, iPads, and other devices! As long as the device can be Bluetooth enabled, these tiny microphone is perfect for use.
Why These Tiny Microphones Are Useful
SmartMike+ is perfect for anyone who wants to be able to use their voice as part of their presentation or speech without having wires attached to them! Most interesting is that the tiny microphone can connect wirelessly to any Bluetooth device. This includes your computer, tablet, and phone!
It has a USB port for charging and comes with an audio cable. The brand offers the product in three different colors: black, white, and silver. Furthermore, this tiny microphone also comes with a stand and tripod so you can set it up anywhere easily!
Also, the sound quality is very crisp and clear because of the Digital Signal Processing technology that it uses. It also has a built-in microphone so you don't have to worry about not being able to hear yourself if you're in a big room.
What You Can Do With These Tiny Microphones
Smartmike Lite is a revolutionary wireless Bluetooth microphone that allows you to do anything with your phone. Watch videos, take photos, and talk on the phone hands-free while using this awesome device!
No cords or wires are needed as this tiny microphone has an integrated small speaker and high fidelity microphone so it can be used anywhere you go.
This wireless Bluetooth microphone will help you get your point across with ease. Whether you're giving a presentation at work or just want to be able to sing karaoke without having to worry about plugging in, this tiny microphone is the perfect tool for the job.
With its convenient slip-on design, it's easy to take with you wherever you go. Besides. this lightweight, portable device is perfect for anyone who wants to record their voice and sing without the hassle of cords. It's great for kids on stage, vloggers, choirs, and more! With these advanced tiny microphones, you'll never have to worry about being connected again! 
Smartmike Lite microphone is one of the best wireless lavalier microphone globally. These microphones are becoming more and more popular in the music industry. They are used to capture vocals without the use of a cable, which means that artists can move freely around on stage.
This is great for live performances because it gives them greater freedom of movement. These microphones also make recording easier because they eliminate the need for cables or bulky wires getting in the way of filming or videoing equipment.
Also, these powerful, tiny microphones can be used for everything from recording music to making video calls. Plus, it's incredibly easy to setup and use – perfect for busy adults who don't have time to fuss with complicated technology. 
In addition, it has an omnidirectional condenser capsule that can record high-quality stereo sound. As a result, you can use it for livestreaming on Facebook Live, or recording your podcast with Skype.
Finally, as you can see, these microphones are perfect for you. Grab yours at Sabinetek today and advance your personal or professional presentations starting today.