Sometimes it seems that you need to be a stuffy sommelier just to navigate through the wine list at a nice restaurant. Don't know what a sommelier is? That's ok! You don't need to be one to pick out a great wine for your next dinner date (fyi, a sommelier is an expertly trained wine professional).
No matter what your drink of choice may be, pairing the right wine with your meal choice will impress your dining companion and result in a tasty dining experience.
Syrah
This red matches great with foods that have strong flavors. Some examples would be anything with cumin, five-spice, or anything else heavy in the heat or spice department.
Sauvignon Blanc
This white is a great match for tangy or tart foods. Fish or chicken meals that have a citrus based sauce will be delicious with this wine. A salad with vinaigrette dressing would also go nicely with a glass of this popular white wine.
Pinot Grigio
If you are going with seafood for your dinner, this white wine is a lovely pairing. It tastes wonderful with white fleshed fish like halibut or flounder that is light on the sauce. Shrimp or scallops are also amazing with a glass of pinot. Any light dinner would pair with this lighter wine.
Pinot Noir
This red is a fantastic match for dishes with an earthy taste, such as mushroom or truffle sauces. A steak dinner would be a great companion to this red.
Cabernet Sauvignon
Another bold red, this cabernet is a carnivores best friend. It is awesome with any lightly spiced red meat dish.
Prosecco Champagne
Salty food is champagne's true match. If you are out for a lighter dinner or just tapas, try pairing your snack type treats with a glass of Prosecco Champagne. It will take your dining experience from boring to fancy- champagne just does that!
Moscato
The sweeter the wine, the better it goes with dessert! Since moscato tends to be on the sweet side, this is a perfect situation to order it with dessert. Fruit based pastries are especially tasty with this tasty wine. Try a cobbler or slice of pie to bring out the sweet side of your drink- and hopefully your date!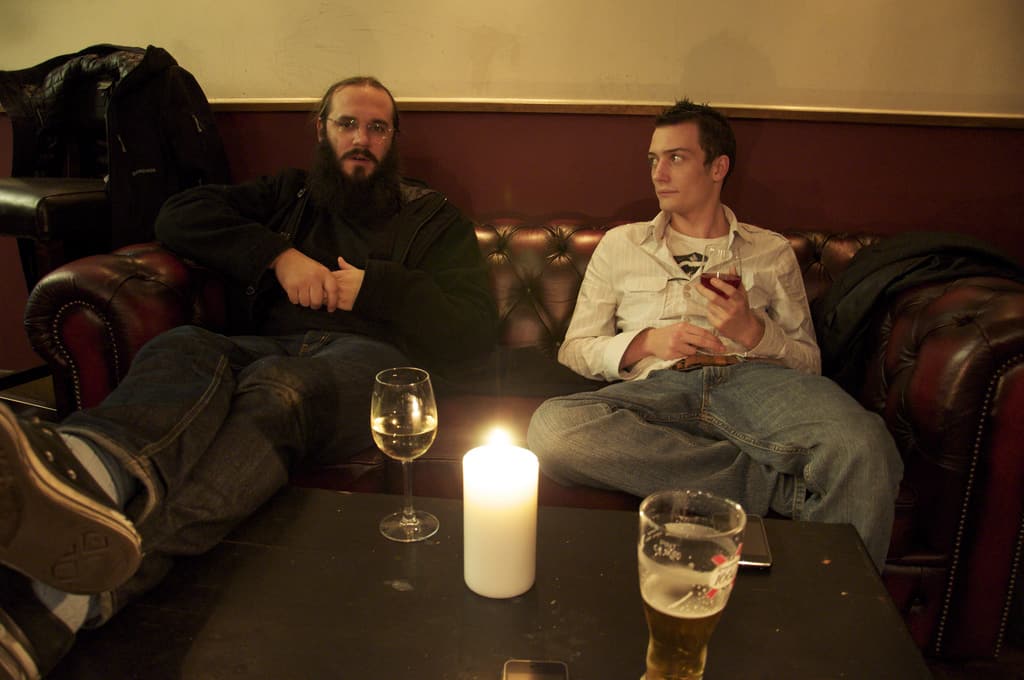 If you can remember some basic pairings, you should be all set for your next night out. If you enjoy a good steak, try to remember pinot noir or cabernet. If fish is more your thing, remember pinot grigio. And if all this knowledge goes in one ear and out the other, just order with confidence! Maybe you just really like champagne.