How often do you think about your bedding? If you sleep for 8 hours each day, you spend a third of your day on your sheets. It is quite difficult to find anything else that you touch for that much time each day.
Most partners care about personal hygiene. If you can find a willing partner to take back to your room, you don't want to ruin a potential fun night with your grimy sheets.
This article provides a list of bedsheet sets that could change your life. These sheets might not help much while you're speaking to the ladies, but they can give you an extra dash of confidence when you get up in the morning and provide a worthy platform for your time together.
Impress the Ladies With This Awesome Men's Bedding
Don't be a slob! If you want to impress the ladies in your life, your bedding is a good place to start. Here are some of the best sets available for men today:
Authenticity50's Signature Sheets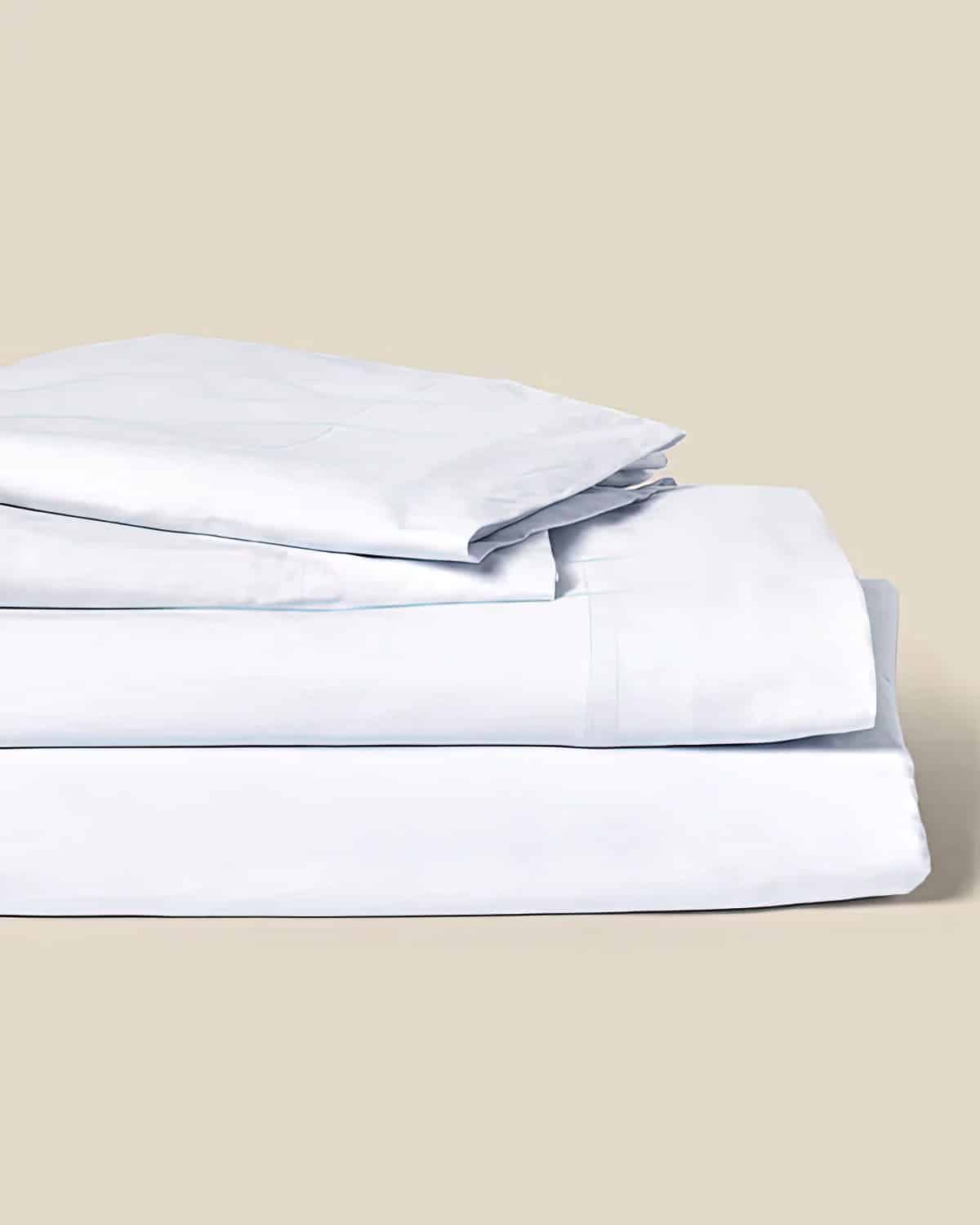 Authenticity50 lives up to its name with its fully authentic, 100% cotton, premium bed sheet set. Their 220 thread count sheets are wrinkle-free and luxurious, making you feel like a king in your castle. With free same-day domestic shipping in the US, Authenticity50 promises to get your sheets to you without international shipping hassle or environmental damage. They also offer a 100-day returns policy for their sheets, which should reassure you if you're not yet certain about the purchase.
If you follow the instructions to take care of these sheets, you will reap the most of your ~$250 investment during their use. The sheets come out of the box looking and feeling super thick and well-made, and you and your date are sure to enjoy your time in these American-grown sheets.
Takasa's Cool + Crisp Cotton Bed Sheet Set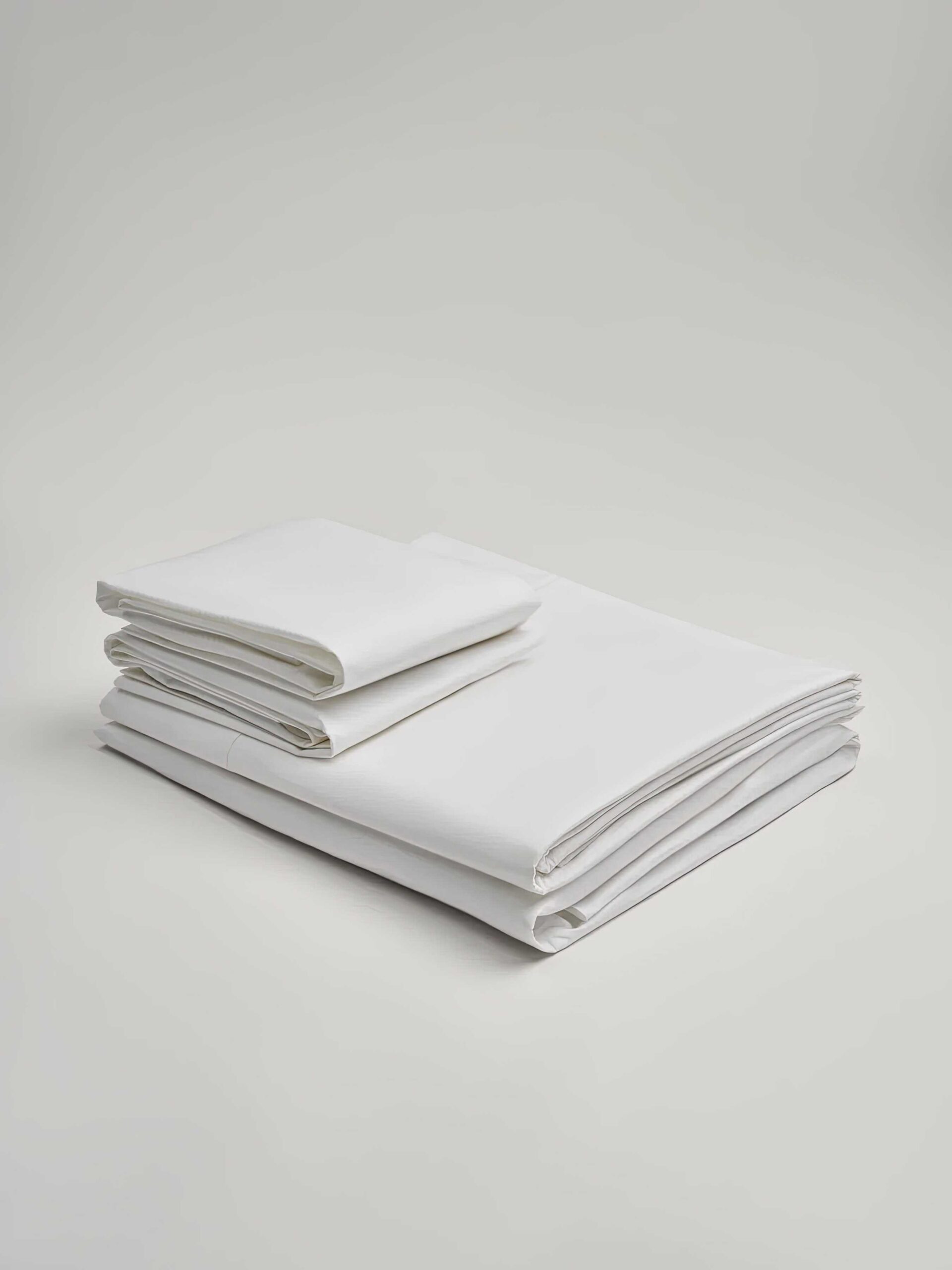 The next entry on our list is mindful, sustainable, and cool to the touch. These 300-thread-count Takasa sheets are a joy to sleep in. They have an elastic band around their edge, so bed fitting and tucking are easy. The sheets are breathable when you lie in them and stay at just the perfect cool temperature. The sheets are made of 100% responsible cotton without any harmful dyes or chemicals. You can lie easily in this, knowing that your body is safe.
Takasa offers not just free delivery but a 60-day free return policy for these sheets. This means that you can buy them, really test them out, and if you aren't still convinced, return them at next to no cost to yourself.
Luxome's Luxury Sheet Set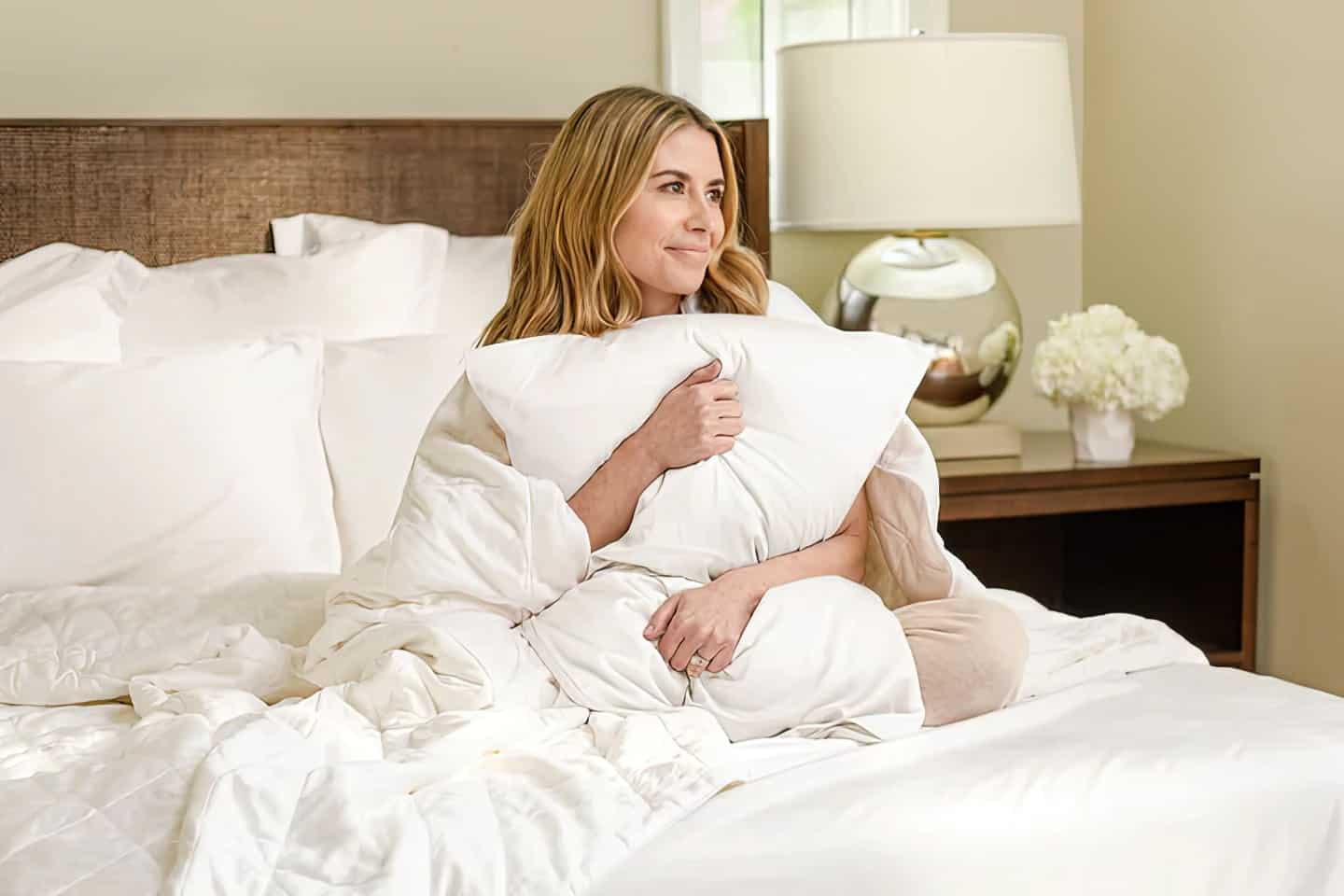 Luxome enters this list with the highest thread count of any viscose sheet ever made (at 400TC). These sheets are made from bamboo, but you wouldn't be able to tell from within their silky smooth embrace. These luxury bedsheets are deep enough to cover almost any bed, and they feel amazing when you take them out of the wash. The Luxome Luxury Sheets have a nice weight and keep the bed cool for you. They also provide a 30-day free return policy for these bedsheets, so why not give it a try?
Duxiana Percale – Sheet Set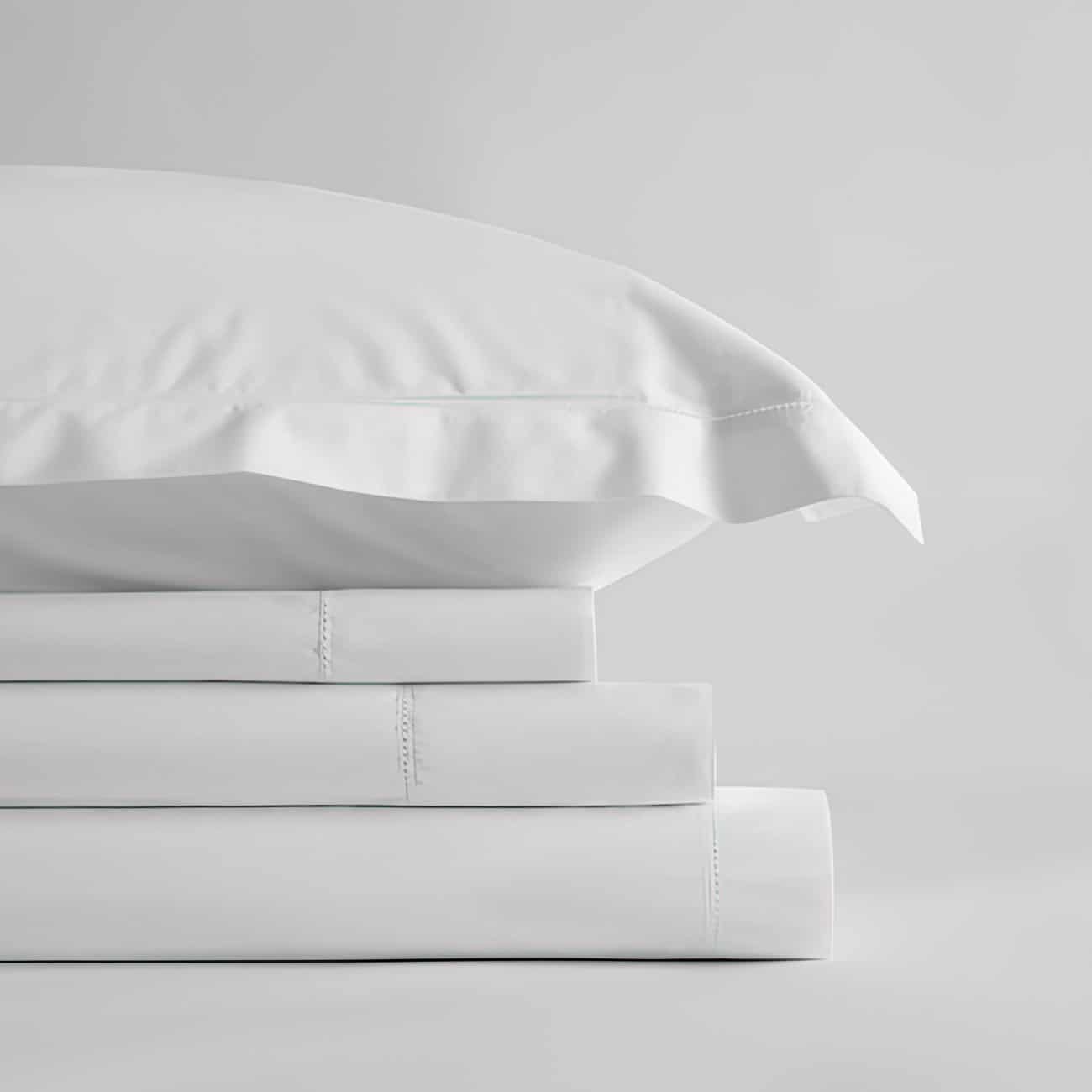 The Duxiana website calls these sheets "the perfect introduction to the world of fine linen," and we are inclined to agree. These sheets were built from the ground up with the Oeko-Tex Standard 100 certificate in mind. This means that they are toxin-free, chemical-free, and breathable.
Woven by a Portuguese family from premium American cotton, these premium sheets are the result of generations of refinement. You can sleep on truly global sheets each night, and your partner will surely comment on their quality.
Ettitude Signature Sateen Sheet Set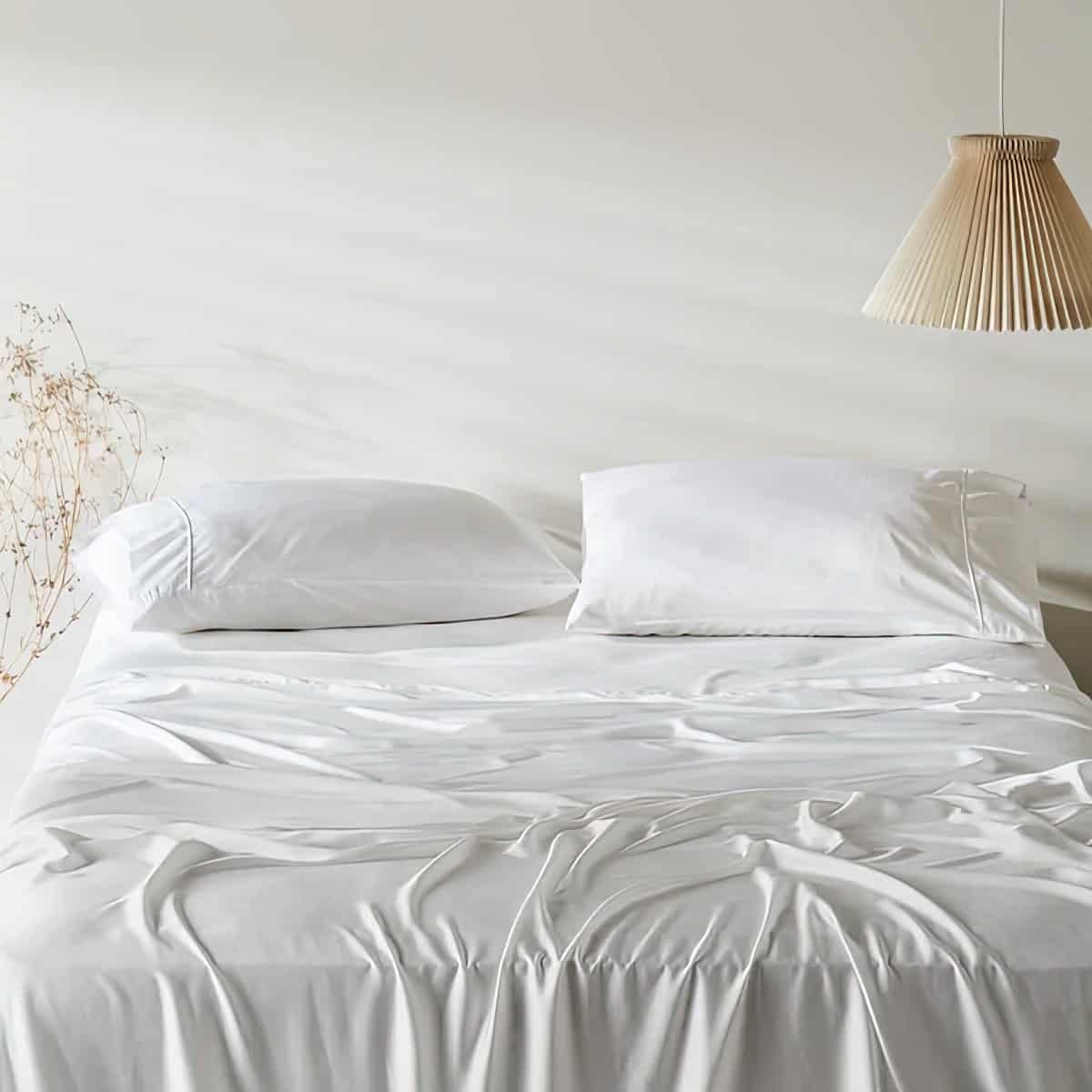 The Ettitude Signature Sheets are made from 100% premium bamboo lyocell. These sheets are a sustainability champion; each uses 500x less water and 52% less CO2 than a comparably sized cotton sheet. These hypoallergenic sheets also conform to the Oeko-Tex standard, which makes them perfect for sensitive skin. They are cool to the touch and extremely soft and comfortable.
Ettitude gives a free 30-day trial for all their sheets. If you decide to buy one and you don't like it, you'll get a full refund.
Thinking differently about your sleep yet? If you're ready to switch to a better, more comfortable life, you can begin today by using any of these sheets. They are all premium options woven with sustainability and comfort in mind, perfect for a night at home watching Netflix with your special someone.