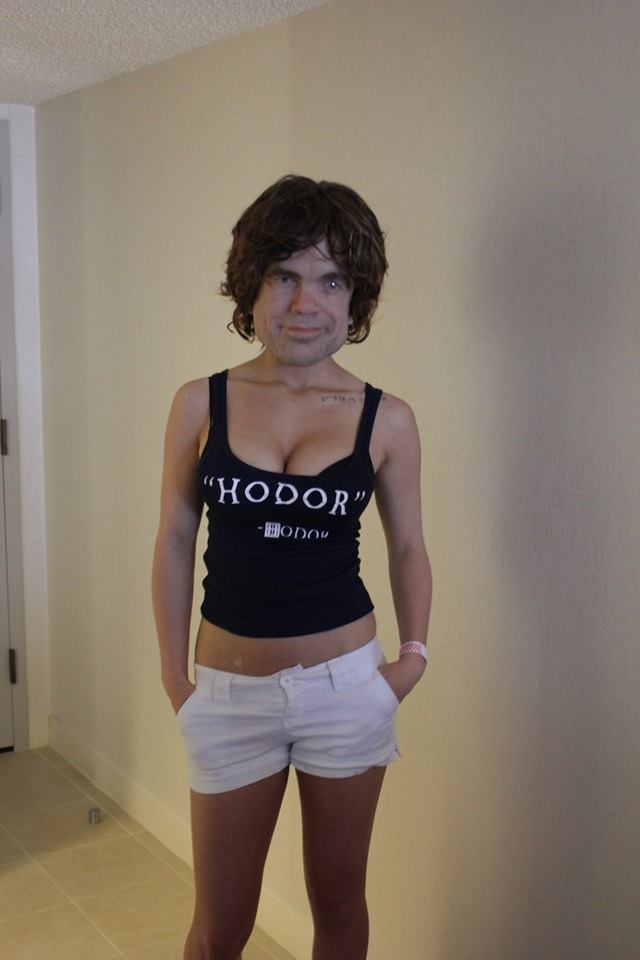 I'm a huge fan of the Song of Ice and Fire books and the Game of Thrones television series they spawned. I even root for Tyrion – he's one of my favorite characters – but this… this is just confusing.
Maybe it's because it's Friday afternoon and I'm feeling a little lazy, or maybe it's just that my mind isn't quite sure what to make of this large breasted Tyrion, but I'm feeling a little strange indeed. This cosplayer did a fantastic job with the mask. Heck, even the skin texture and tone match the woman quite well.
Sure, maybe the head is a little large, and the eyes a little dead, but let's not nitpick here. I mean, if it were dark… I'm just saying, it makes you think! Right?
Sadly I have no idea where exactly these photos are from. They were originally posted on Reddit, but that's all I know. If you happen to know more about the story, woman, or convention, please leave me a comment below and I'll update this post with the information.