Seiko manufactures some of the nicest and most affordable watches to come out of Japan. The Japanese have been at the top of their game in practically every industry imaginable and the watches are no exception. The new Seiko Astron is the world's first GPS solar watch so you never have to worry about manually adjusting the time or hunting for time zone servers.
The Seiko Astron features a very low-energy-consumption GPS receiver which was developed in house. With this development, the watch can receive GPS signals and identify time zone, time and date data using the global network of GPS satellites. The watch can receive the time signal automatically and, on demand, connect to four or more satellites, which pinpoints the position and identifies the time zone and exact time. The watch can recognize all 39 times on the earth.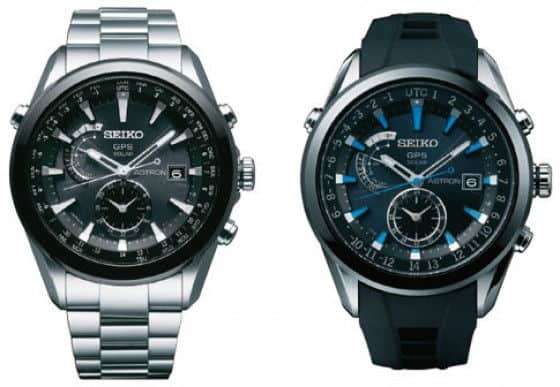 The Seiko Astron is solar powered, so the battery never needs a change, and it also features a perpetual calendar which is correct to February of the year 2100. I'm really glad about the perpetual calendar feature because I know I'll be forgetful once I reach age 117. 😉
The Seiko Astron is offered in three models in high-intensity titanium and two in stainless steel. All five watches feature ceramic bezels and sapphire crystal with Super-Clear Coating. The case of the watch is 47mm and can weigh as little as 135 grams (titanium models). All the technology in this watch has resulted in Seiko Epson Corporation applying for more than 100 patent applications.
The watch will be released in autumn of 2012 and prices will vary from 152,250 to 210,000 YEN which works out to about $1,860 to $2,570 depending on the model you choose. For more details about this watch, check out Seiko.