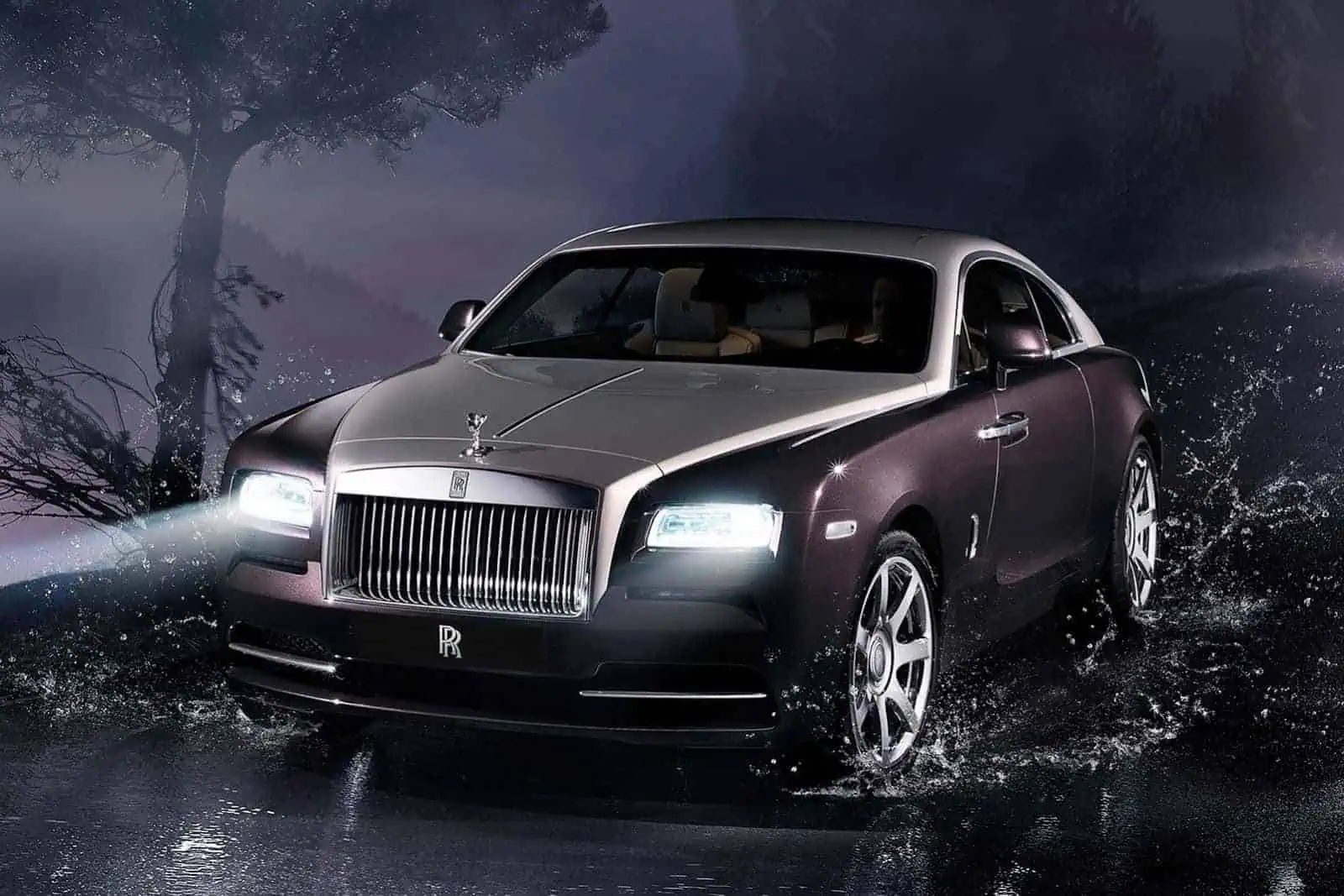 Today we bring you yet another reason to consider selling your soul or other valuable items you may or may not own; this time you'll need all that money for the all-new Rolls Royce Wraith Coupe, based on the Ghost sedan.  The Wraith is definitely not a looker, it's more of a "look at me, I'm sexy successful and I know it" car.  It's an okay looking car and if I had a rich dad or I was a CEO of a large bank, and "needed" a luxury coupe, I'd definitely choose the Wraith over a Bentley Continental GT.
Where the wraith coupe does shine (it actually shines, but more on that later) is when it comes to luxury and it also has a pretty powerful engine, which makes it go pretty fast, even though this is a pretty heavy car.
The Rolls Royce Wraith is powered by a twin-turbo V12 engine that produces 624 horsepower and 590 pound-feet (800 Nm) of torque.  The car is equipped with an 8-speed automatic transmission but it's no ordinary transmission.  The gearbox shifts gears with the help of "Satellite Aided Technology", using GPS to pre-select the gear you'll be shifting into, based on the road ahead using data from the GPS.  Now that's some crazy Jetsons stuff; I had to check the date on the press release, just to make sure it wasn't dated April 1st.
The Wraith coupe does the 0 – 60 mph sprint in 4.4 seconds, I guess that magic GPS transmission really does work.
The interior on the Wraith is filled with typical Rolls Royce luxury.  Most surfaces are covered with either leather, chrome, or some very expensive looking wood.  The ceiling/headliner features 1,340 fiber optic lights that glow, giving the feeling of a night sky… kind of cheesy, if you ask me.  A bit on the "Pimp My Ride" side of things and not really needed in a car that costs more than most average peoples' homes.
The 2014 Rolls Royce Wraith coupe will go on sale at the end of 2013 with a starting price of €245,000 or about $320,000, and that's before taxes and other fees. Via: Rolls Royce/auto canada
Rolls Royce Wraith Promo Video
Rolls Royce Wraith Photo Gallery