There's no doubting that the human race are tearing their way through to a new future with every passing day. 2019 is the age of rapid developments, viral fame, thrilling technology, unending distractions and infinite possibilities. People's perceptions are evolving daily, and what was once scoffed at as impossible or ill-advised is becoming ever more the norm.
Though tattoos are one of the most ancient forms of artwork in history, they've had to battle through a certain stigma in the last hundred or so years. But the days of tattoos being seen solely as gang affiliations or marks of the lowly are swiftly fading to a dull memory on a distant horizon.
These days, over twenty percent of British adults have at least one tattoo, and this practically doubles among those in the eighteen to twenty-nine age range. So is it any wonder that there is a plethora of the population with some regrets on their skin?
Maybe you're reading this post, teary eyes darting to the artful scrawl of "No Ragrets" etched into your skin, silently cursing yourself for some of those more wild and foolish nights.
Perhaps your tastes simply changed or, as you built on your early design plans, you realised a different combination of art would better blend your masterpiece.
Approximately one-third of those with ink regret at least one of their tattoos for one reason or another.
To this day, laser treatment is renown as the gold standard for removal of that unwanted ink and return to the self-confidence you deserve.
Whether you're hunting a fresh canvass for new art or to wipe away every trace and never look back, laser removal is your saviour.
These truths of laser tattoo removal come to you hot from Cambridgeshire, UK, and the expertise of the Cambridge Laser Clinic's own Doctor Nathan Holt.
Doc Holt is one of the UK's leading experts and medical laser specialists, with over twenty-five years in the field. A member of the British College of Aesthetic Medicine (BCAM) and British Medical Laser Association (BMLA), Nathan Holt has performed over one hundred thousand successful procedures from his laser clinic, so you know these are truths you can trust.
Removing Tattoos with lasers – the need to knows
First up, some basic knowledge. Tattoos work by inserting ink directly into the lower layers of the skin, AKA the dermis. While, if done professionally, you can expect around ninety percent clearance after a course from a licensed laser clinic, removing tattoos with lasers is not like having a magic eraser.
Truth #1 – How laser tattoo removal really works
Though the term 'laser' often evokes dangerous imagery, especially in a sci-fi addled brain, laser tattoo removal is truly the safest and most effective route to clearing those mistakes from your skin.
Performed across multiple sessions, lasers penetrate the skin and break up the ink pigment molecules into tiny particles. After several treatments at regular intervals, the body's immune system response flushes those pigments out, causing the tattoo to fade.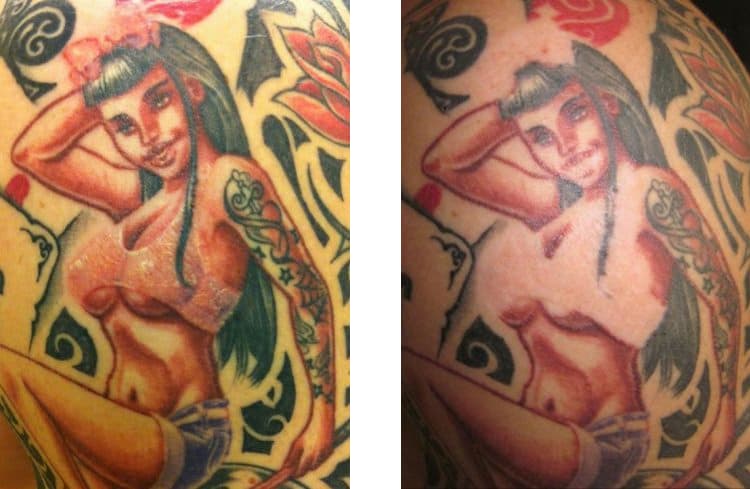 The tattoo ink selectively absorbs the laser energy, leaving the surrounding tissues unaffected.
While there is a recovery process, during which your skin may feel sensitive, with possible redness and scabbing, laser removal leaves no lasting skin damage.
It's essential to remember this is a process, not an overnight miracle. Treatments at credible laser clinics can stretch over many months, sometimes years depending on the tattoo, because, as you might expect, there are numerous factors which influence successful tattoo removal.
Not all tattoo removal lasers are the same, and no single laser wavelength eradicates all types of ink.
At Doc Holt's Cambridge skin and laser clinic, only the most advanced lasers are employed to ensure efficiency and optimal results. A key decider in who you choose to remove your tattoo should absolutely be the variety of equipment they use. And, an accredited laser clinic isn't a bad start, either!
Truth #2 – What influences affect successful laser removal?
As we've touched on, the type of lasers used play a major role in success stories. Different wavelengths of laser target different colours in the skin, which means multiple lasers are needed to remove full-colour tattoos.
In fact, multi-coloured tattoos need at least three wavelengths of laser light to ensure the desired results.
Dr Nathan Holt and his Cambridge Laser Clinic stock three full power primary wavelength laser systems, each designed with specific shades in mind. Because it shouldn't come as a surprise to hear that even certain colours pose more challenge than others to laser away.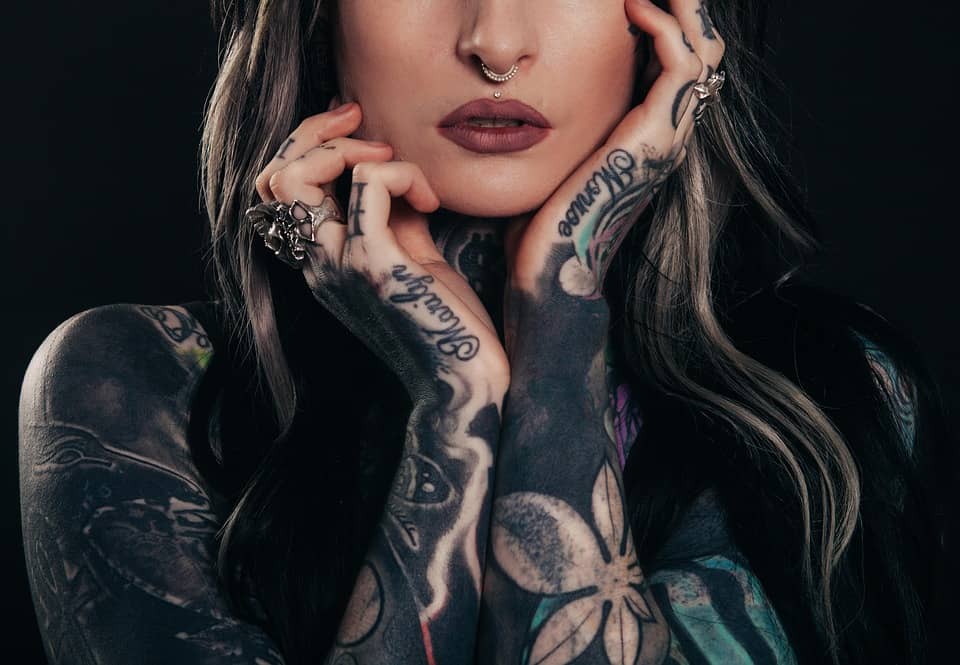 Black and white tattoos are by far the easiest of inks to eliminate. Greens and blues turn up the difficulty, while yellow, white and purple shades can be almost impossible to obliterate completely.
Unsurprisingly to anyone whose ink is as old as their children, the age of a tattoo plays a significant part in successful laser removal, too.
When tattoos age, the ink diffuses upward, making it much easier for the lasers to break up. Fresh tattoos, on the other hand, have ink firmly embedded in the dermis, making it far more challenging to reverse those instant regrets.
Professional tattoos typically prove tougher to clear than amateur ones, again due to the level of integration with the dermis, as well as the type of ink used. Your own metabolic rate even has a say in the procedure, along with the tone of your skin.
This naturally means results can vary, so seek a true professional rather than a cheap alternative.
Truth #3 – Laser removal is not for everyone
It's sad but true, laser tattoo removal might not be for you.
Lasers target pigments in the dye, but they can also target melanin in the skin. As those with darker skin have more melanin, this can make them less suitable candidates and put them at greater risk of burns and hyperpigmentation.
Those with rich tans, fake or real, should consider time away from the sun or allocating their treatment during winter.
Of course, having darker skin tones doesn't mean laser removal isn't an option for you, but a consultation with a trusted laser clinic will be essential before you make plans.
Those looking for a fresh canvass for new art next week, keep dreaming. While re-tattooing over laser cleared skin is entirely possible, this is a process, and one unique to you. Therefore, be sure to discuss your intentions at your consultation. Many professionals, like Doc Holt's Cambridge Laser Clinic, offer free consultations, so you can scope out your needs fully.
If you had a bad reaction to getting a tattoo, then laser removal could be a poor choice. And, to clarify, we're not talking about a reaction to the pain, although it's worth noting laser removal can hurt just as much.
Laser removal breaks the ink pigments and brings them into the lymph nodes. In those who had adverse dermatological reactions getting the tattoo, this can cause a systemic reaction everywhere. This can put you at risk of anaphylaxis, which can be life-threatening, so make sure you're honest with your laser removal specialist.
On that note, we've mentioned specialists a few times. Even though you can find a dime a dozen centres claiming to be laser clinics, it is vital to ensure the work is performed by a specialist dermatologist.
You get what you pay for, so those considering cheap options from any old Joe with a laser should think again. A true specialist like Nathan Holt lives and breathes his craft, and knows the complications and how to manage risks.
Always take the extra time to ensure you're making the right decision. Professional service doesn't have to break the bank.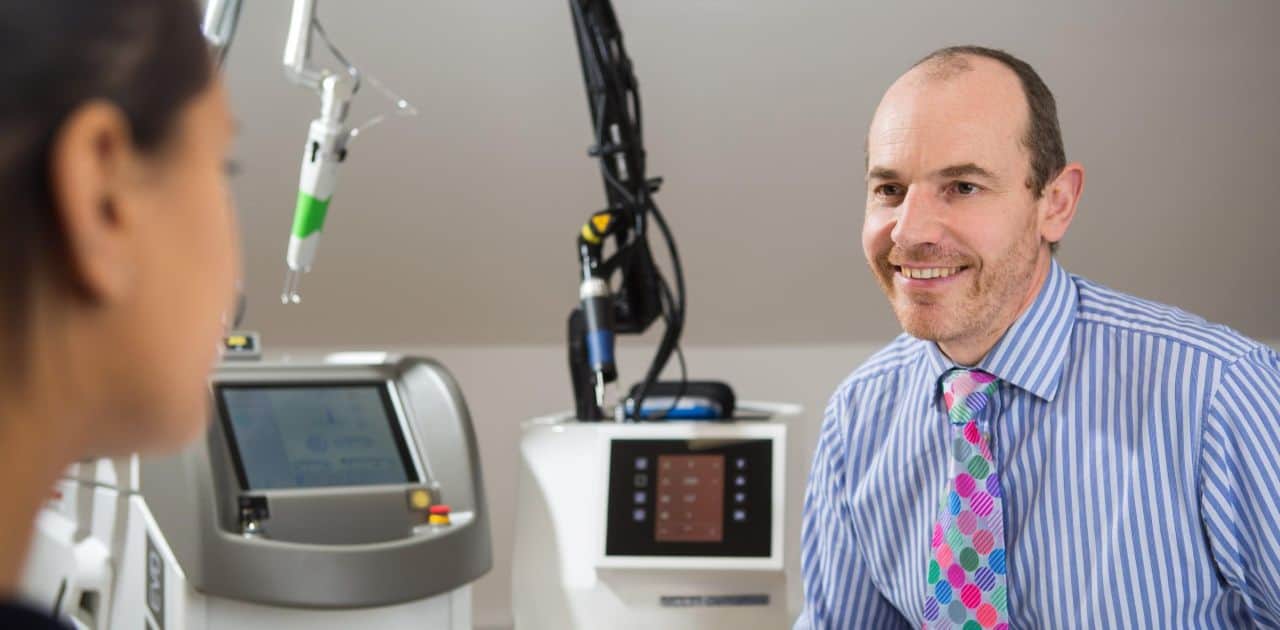 Not convinced? Stop by the Cambridge Laser Clinic and see for yourself. The practice is owned by its dedicated practitioners, each committed to the highest ethical standards and your best interests.
Oh, and did we mention the free, no obligation consultations?
Check out Doctor Nathan Holt's laser tattoo removal service.