If you are in the market for a signet ring, it is likely that you already know something about them. An unusual and elegant choice of rings, the signet may have caught your attention with its appearance (Oxford Oval is the traditional shape, though there are now round, square and diamond shapes as well). The history of this jewelry may also have inspired you – as far back as 3500 BC, the signet has been a ring with a job. It announced the wearer's position in society; it became a necessary form of identification during battle; it served as a stamp or seal for legal documents; the ring might display the family crest or initials.
Or you might just be a fan of pinky rings.
Regardless of when or where your fandom originated, you'll find no better place to indulge your passions than Rebus, the London-based creator of hand-carved signet rings. The Rebus website contains a wealth of information for signet enthusiasts. If this brand is new to you, you will soon see that Rebus signet rings are an investment, a comingling of ancestry and artistry, an expert's precision and a wearer's fancy. Here, a piece is not so much ordered as it is commissioned: a look at the company reviews shows that quite a bit of emotion goes into selecting each element of what will become a one-of-a-kind treasure.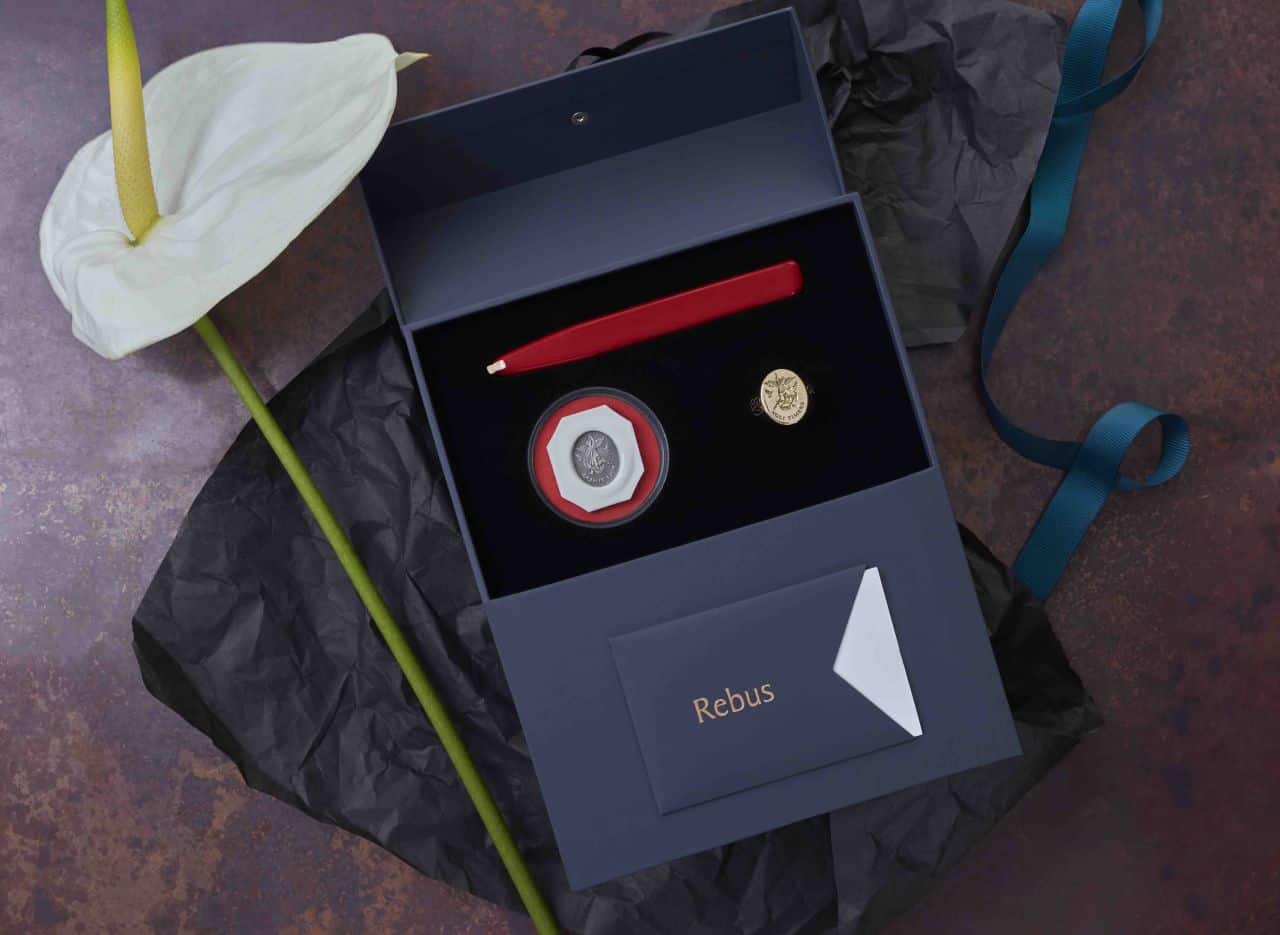 In the age of mass-production, Rebus is known for producing its pieces almost entirely by hand. Fittingly, one of the first links on their website is titled "Craftsmanship," where they describe in detail each step in bringing Rebus signet rings to life. But it is the hand-engraving of its craftsmen and craftswomen that has become the company's signature.
If you are unfamiliar with the art of hand-engraving, you are not alone and certainly are not to blame. The practice has become less popular and, with the advent of speedier machine engraving, less practical. But anyone who is even considering such an investment would benefit from pulling up some side-by-side photos to examine the results of both techniques. Machine engraving produces a shallower cut into the metal, but it can also employ a wider variety of fonts. This practice is more suitable for quickly making large numbers of identical items. Hand engraving tends to cut with greater depth. This makes the engraving easier to view and ensures a unique result. The completed figure or letter has the appearance of a shape pressed deeply into a yielding, golden surface.
For those shoppers already inclined toward hand-carvings, the Rebus website includes tons of close-up photos showing samples of their detailed carvings. There are even videos available that follow the craftspeople at work. To the novice it might seem unlikely that tiny chisels are literally pounded into the smooth metal surfaces to create these artworks, but that is exactly what happens!
In addition to sharing their own backgrounds (under Heritage), the company also describes the options available for selecting an item that meets your specifications. Those interested in the most traditional signet ring may opt for deep seal engraving, which produces a surface that will function as a seal with your chosen image. For this option, the design is applied in the reverse. Rebus will also provide wax material for creating one's own seal.
In addition to rings, they offer pendants and cuff links for personalization. They will also add and carve stone surfaces such as Lapis Lazuli or Onyx.
When it's time to select the image or lettering to add to your jewelry, you may find it useful to visit the "Personalize" link of the Rebus website. They have search engines for monogram and initial designs, and talisman images (symbols that are believed to provide good luck or protection in some cultures. Many of them are animals, but there are also flowers, military and religious symbols). In addition to the image samples, you may also view a preview of how the engraved jewelry may appear when completed.
There is also a search engine that will display the crests associated with a family name. This does not contain a comprehensive collection of names – Rebus advises that there are thirty-thousand entries, with just six-thousand crest images in their database. They also offer their services in researching and reproducing a family crest that does not appear in their search engine. For the curious, it may be fun just to type one's name and see what crests might appear.
If all of these enticements have not moved you to visit the Rebus website, then perhaps nothing will. But at least now you can confidently say that you DO know just a bit more about signet rings, and where to find ones of the highest quality.