Just yesterday, I wrote about the Honda 'Mean Mower' which set a Guinness speed record for the fastest lawn mower. Today I'll talk about another lawn mover, Raven MPV7100S, which may not be the fastest but definitely one of the most versatile lawn mowers around. What makes the Raven 7100S is that it can cut grass as it was designed to do, it can transform itself into an ATV, and it also acts as a 7100 Watt generator. The latest model is an upgrade from the previous generation with a 150 different improvements.
The Raven MPV7100S in Action
The lawn mower features a 46-inch mowing deck which is capable of mowing speeds of up to six miles per hour and has a 14-inch turning radius! With that speed and versatility, you should be able to navigate your front and backyard in record times. When you remove the mowing deck, the Raven 7100S transforms into a multi-purpose vehicle, and is capable of pulling up to 550lbs. Although not as fast as other ATVs on the market, the Raven MPV7100S is capable of reaching speeds of 17 mph and hopefully able to get you out of trouble should you encounter some wildlife. The vehicle is also a hybrid so you can ride in "electric only" mode if you need to be silent when entering hunting grounds. In "hybrid mode", the electric motor will recharge as you drive. Don't expect to do extreme ATV obstacle trails in this vehicle as it was intended for light back roads.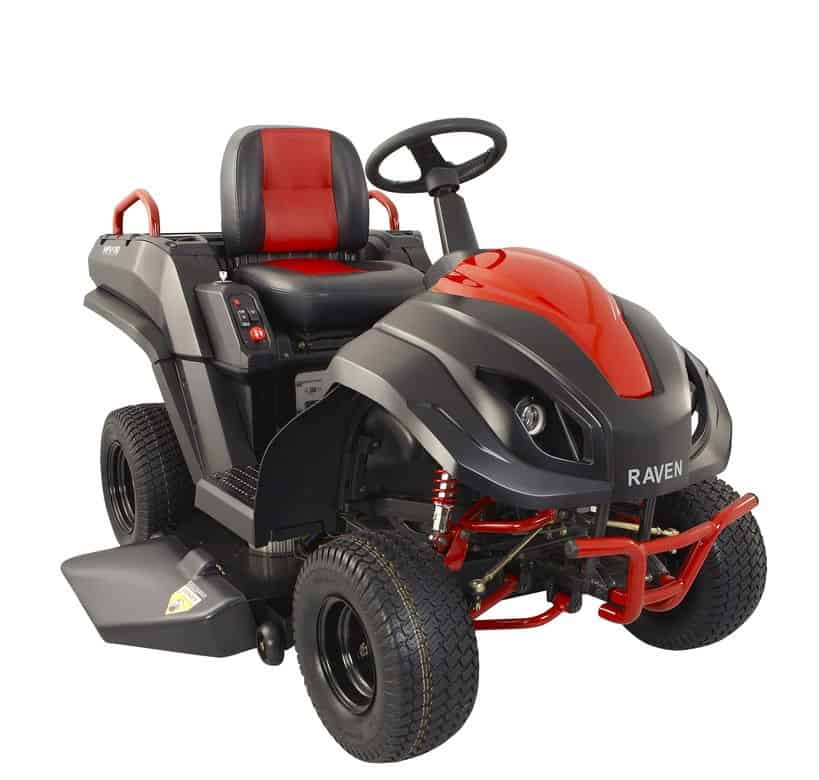 And when in need of extra power, the Raven MPV7100S is equipped with an on-board 7100 watt, tri fuel generator which is powered by a 420cc engine so you'll have power wherever you need it. The 7100W generator can be used for small appliances, electric tools, spot lights, or even a TV.
With this type of versatility, the Raven MPV7100S is definitely a vehicle to consider if you're out in a remote cabin where you need tools that can do it all. With that being said, sometimes tools that can "do it all" are not always that great at all of the things it does. The idea is great, looks pretty functional, and IF the price is right, it could be a market changer. No word yet on the exact price but the previous model in the non-S model was priced as low as $2,999.
The article prepared by Wisepick writers,