Floating on the water just got easier and more comfortable. Puffers are basically life jackets but don't restrict you when you are swimming and are not actually that puffy. The Puffers is a rash guard with many 4-layer air chambers that keeps you floating. The location of the air chambers are at the front and the back of the rash guard so your arms are free to move, unlike life jackets. You can float and swim and know you are safe from hitting the ocean bottom.  Once you have the Puffers on, you can simply inflate it in a few seconds. The Puffers pump is located on one side of the rash guard and will not restrict your swimming. The Puffers folds into its own waterproof bag keeping it safe from getting dirty and the bag can be used to hold your phone or snacks, without getting wet.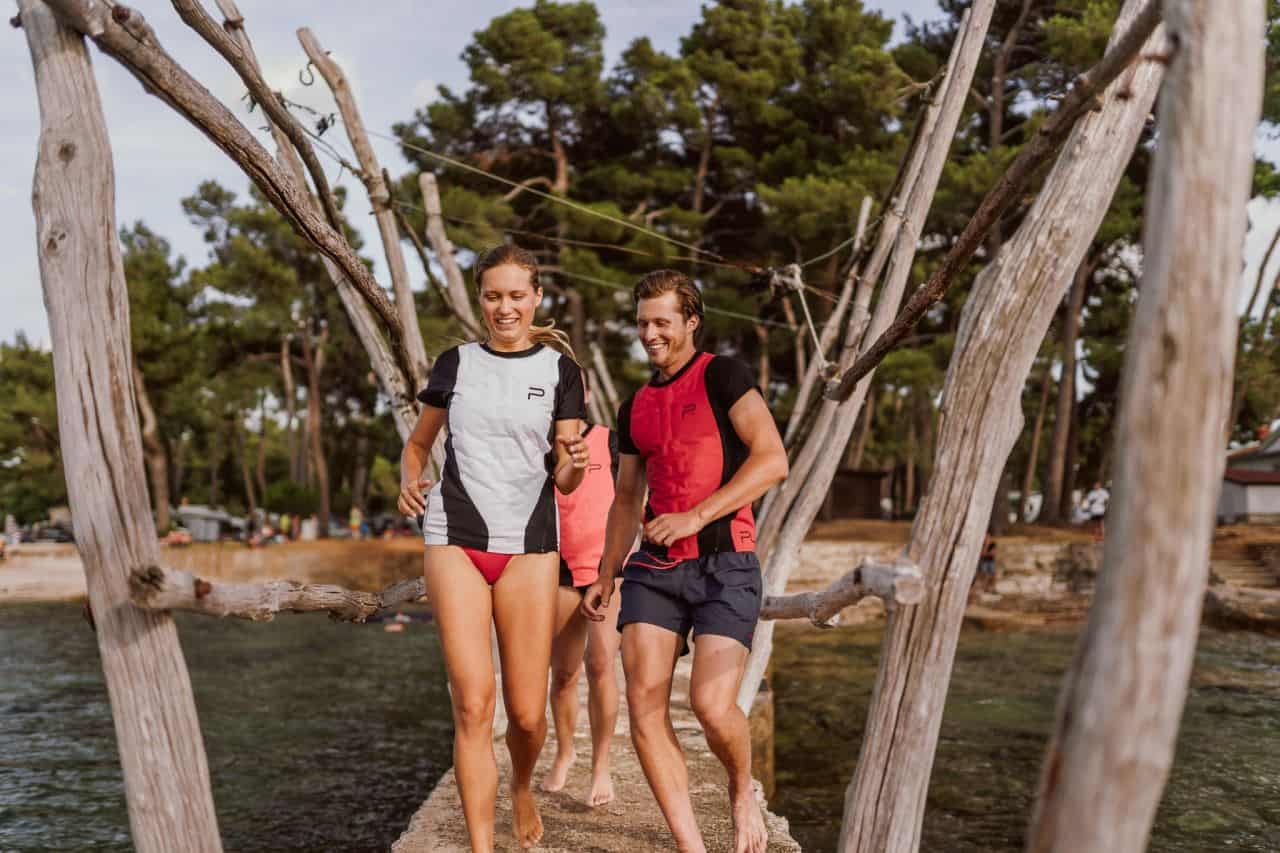 The Puffers are made from Lycra which makes it fast drying, breathable, durable and light. It will protect you from the cold water and the hot sun, and also has UPF 50+ protection. The Puffers is designed to fit snug on your body and it will not raise up while in the water like a regular swim shirt. It stays securely on your body even if a large wave hits.
The Puffers is currently being crowd-funded on kickstarter.com with a delivery date of June 2020. They come in five different colors and are available for $89 for a single Puffers.