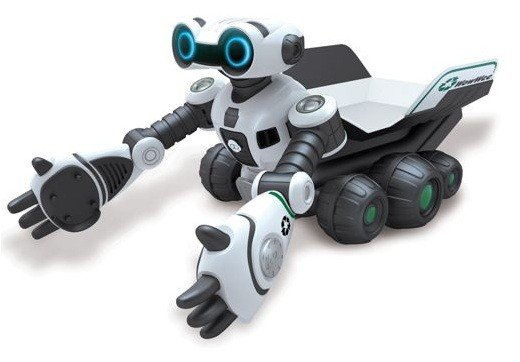 Don't know what to get your fat kid that plays video games all day long and never cleans his/her room?  How about a toy robot that cleans the room for them?
WowWee Toys has created a Wall-E like robot that actually picks stuff off the floor, limited to one ounce weight, and dumps it somewhere else.  The robot can also be switched to remote control mode, so your lazy fat kid doesn't have to leave his/her bed and let the robot do all the work.  The robot not only picks things up but can also smack things around the room, making a clear path for the kids to walk through the messy room to grab more pizza or ding dongs.
The WowWee Roboscooper costs $70 and uses 6 AAA batteries and is available for pre-order at Robots Rule.