If you have ever been on a long outdoor trip and ran out of water, you know the importance of finding clean drinking water. The Lifesaver Liberty water bottle is designed for people who love to go on adventures in the wild and need to stay hydrated. The Lifesaver Liberty bottle is a water filtration system that filters out 99.9999% of bacteria, 99.999% of viruses, and 99.99% of cysts. It's designed to basically save your life when you need water but are unsure of the safety of your water supply. This bottle is also great for when traveling to a different country where the water may cause illnesses.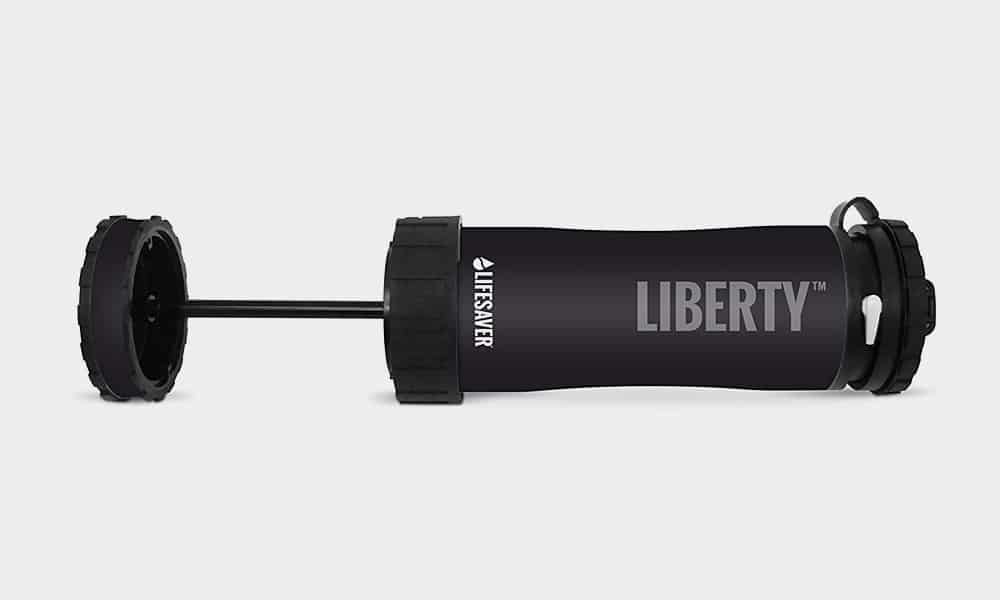 This water bottle can be filled with water from the bottom of the bottle and the pump will push the water through the filter cartridge giving you fresh, bacteria-free water. The bottle has a 400ml capacity and weighs about 425 grams. This bottle also comes with a 5ft scavenger hose, which can draw up water directly from the source. It has a fast flow rate of 1.2L/min. Once this hose is submerged in the water, you can pump into another bottle. This is perfect if you are in a big group of people and everyone needs to re-fill their bottles. The lifesaver bottle can directly screw onto a Nalgine bottle as well, so you are able to store and keep more drinking water on your trip. The cartridge can filter up to 2,000L of water before needing a replacement filter. The Lifesaver Liberty is a perfect companion for longer trips and overseas trips and will keep you safe from any waterborne illnesses.
You can get this bottle for $99.99 from the Lifesaver website or from Amazon, but I'd rather buy it directly from LifeSaver website, because… well, fuck Amazon. The replacement cartridge will cost you $39.99.