They say that you can't teach an old dog new tricks but the boys over at Legacy Classic Trucks would have to disagree as they breathe new life into the Power Wagons from the 1940's. I also disagree because at my current place of work, we have  a 73 year old part-time employee who just purchased an iPod touch and is getting along with it just fine. It's actually pretty entertaining to watch as we teach him how to use some of the features on the device. Anyways, back to Legacy Classic Trucks …
The company is based in Jackson Hole, Wyoming and they specialize in the restoration and customization of the Dodge Power Wagon. Legacy Classic Trucks can provide basic restorations, body on frame restorations, and complete restorations where every nut, bolt, and wire is replaced.
Legacy Power Wagon Showing Off
I always appreciated the design of the Power Wagons but didn't realize just how beautiful they are until I saw the completely restored Power Wagons by Legacy Classic Trucks. These trucks may be old but they have something modern trucks do not – character, heart, and soul. I mean, just look at beautiful the truck is!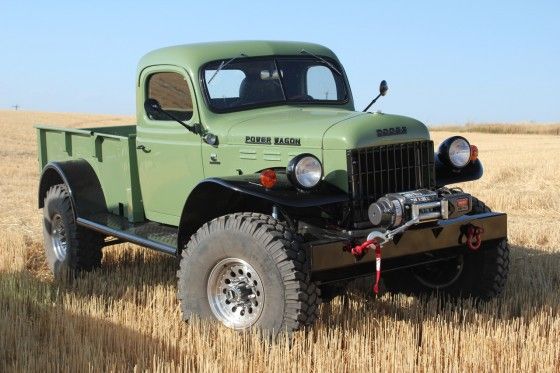 Besides complete bodywork, the small luxury auto shop adds modern features these old school trucks such as leather heated seats, power steering, air conditioning, 4-Wheel disc brakes, modern suspension system, custom dash and control panel among many other features.
Although they specialize in Power Wagons, the company works on all types of off-road vehicles. If you want a Power Wagon to restore but don't actually own one, these guys will also help you track one down!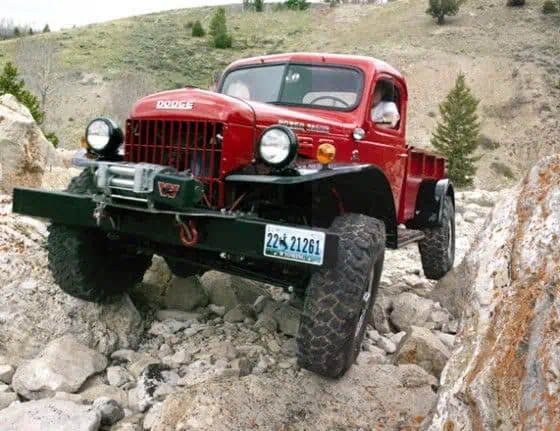 Like all nice things, it comes with a hefty price tag. Something like a completely restored 2-Door Legacy Power Wagons will set you back approximately $120,000 while a 4-Door version will cost around $170,000. Set a budget, and these guys could probably work around it. Checkout Legacy Classic Trucks for their awesome Power Wagons and the other available vehicles.
Legacy Classic Trucks Gallery