Earlier this year we introduced you to the ultra-exclusive Lamborghini Veneno supercar, a car that only three lucky people got to buy.  Now Lamborghini is releasing a new version of the car, the Veneno Roadster.  9 of these cars will be produced, which, in my mind takes a bit away from the exclusivity of the original.
The Lamborghini Veneno Roadster is a permanent open-top; it doesn't come with any covers to put on in case of rain.  Other than the missing roof, the roadster is identical to the Veneno coupe and is also based on the Aventador supercar; the roadster features the same over-the-top styling of the coupe.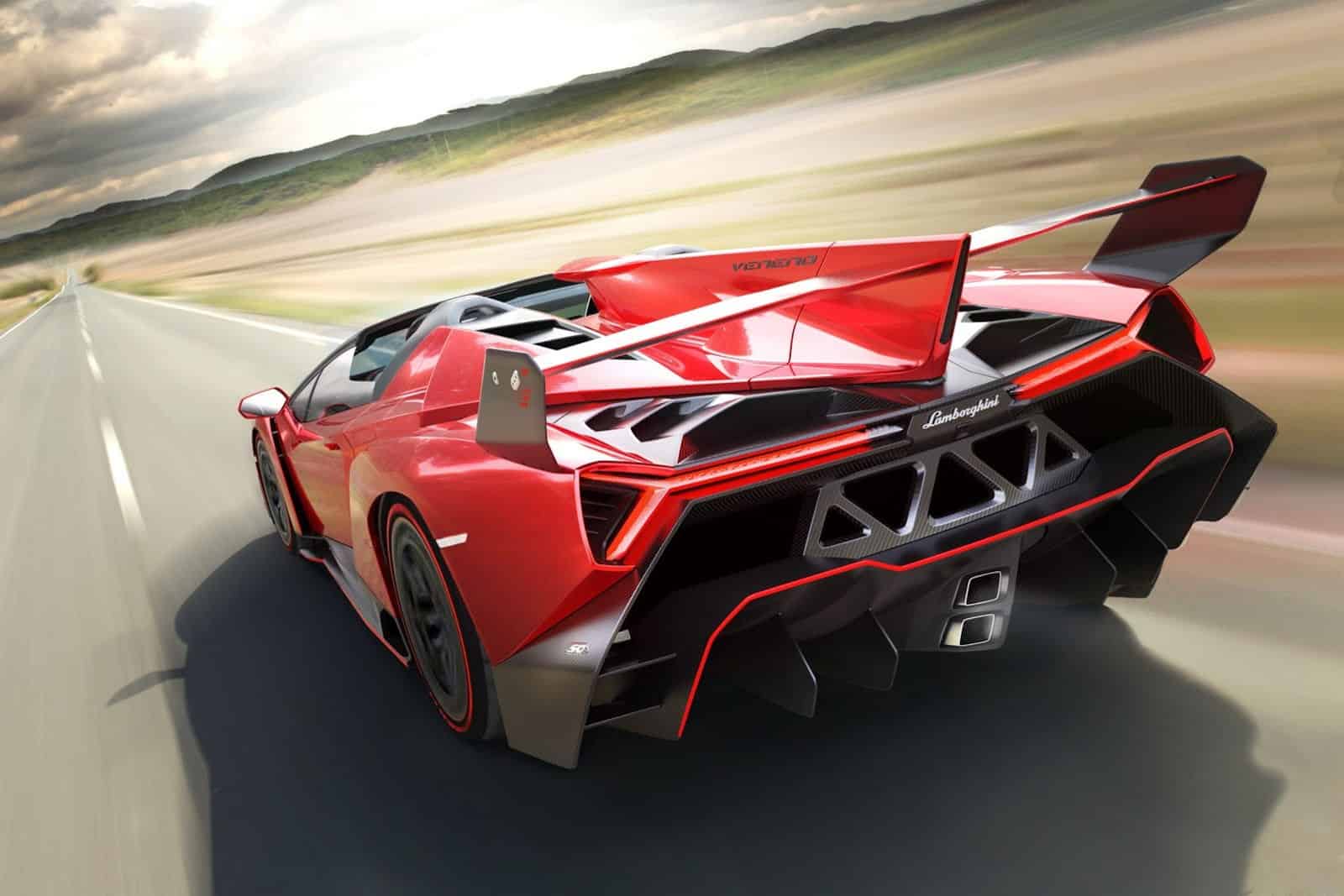 The Veneno Roadster features a carbon fiber reinforced plastic (CFRP) monocoque and body panels, making it a pretty lightweight car.  The roadster is powered by the same 6.5 liter V12 engine found in the Aventador but it has been tuned to produce 750 horsepower, the engine is mated to a 7-speed ISR transmission.  The Veneno Roadster tips the scale at 3,278 pounds, which helps it do the 0 – 62 mph (0 – 100 km/h) sprint in 2.9 seconds with a top speed of 221 mph (355 km/h).
The car shown in the images here is the "Rosso Veneno", the lucky 9 customers that will be able to buy this car can choose whatever color they like.  How lucky/rich do you have to be to buy one of these exotic cars?  Well, you'll need at least €3,300,000 (or about $4.5 million US), before tax, to buy one.  The roadster is about $600,000 more than the coupe and about 10 times the price of the Lamborghini Aventador.  Via: Lamborghini
Lamborghini Veneno Roadster Photo Gallery