No surprises here, the Koreans (Kia) just keep stepping up to the plate year after year. The vehicle you see here is the Kia Provo and is a design study for a sporty three-door hatchback which the automaker wants to market as a "racy new urban concept" vehicle. Not a whole lot of details are available at the moment but it sure does look sexier than the Hyundai Veloster.
It would be a fun little ride if it featured one of Kia's 2.0-liter turbo motors producing 260 horsepower. If that was the case, Kia would definitely be stepping on some toes. I love the curves on the Kia Provo and it's muscular fenders and stance. To me, the front fascia reminds me of some design elements from new Ford vehicles but maybe I'm just seeing things.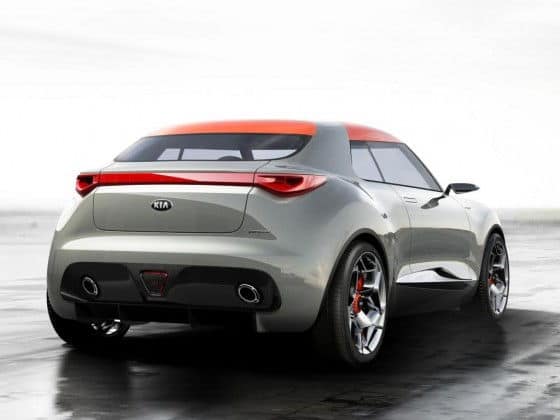 The wheels on the Kia Provo are pretty wild looking and would never make it to production. The interior of the vehicle looks pretty spacious in the front featuring a flat bottom steering wheel wrapped in leather and unique driver and passenger seating arrangement which is almost like a bench seat. Based on this design, the Kia Provo should seat four people although head room in the rear looks minimal.
Kia will be releasing more details soon. If they can even take 80 percent of the exterior design to production stage, it would be a very cool little pocket rocket. Check out a few images of the Kia Provo below.
Kia Provo Concept Vehicle