If you've been a fan of the adult industry and the entertainment it offers, you've probably noticed a bit of a shift in the last couple of years. Porn sites aren't all the rage nowadays, with many adult entertainers switching to things like cam sites and platforms like OnlyFans.
And while this certainly gives you options, if you want to find and enjoy live sex, it's cam sites you want, but not just any cam sites. You'll need to be specific when you're searching, especially if you want to make the most of it.
That being said, here are a few pointers as to how you can find such streams and enjoy them, so read on!
Find What You Want
When it comes to sex and the adult industry, one of the best things about it is the fact that the industry actually covers every possible aspect of it, from fetishes to desires, and there is definitely something for everyone. The thing is, not everyone knows what they want until they try it.
To this end, we would suggest that you explore a number of live sex streams that show different things. Maybe it's a different setting or a different type of sex. Maybe you're into BDSM but didn't know it until you saw someone enjoying it. Maybe there's another fetish that you'll enjoy.
After a bit of exploration, you'll have a good idea of what you want from the live sex stream you're looking for, which goes a long way towards enjoying it a lot more.
Find The Right Platform
When it comes to live sex and camming platforms in general, not all of them are the same. There are a few differences that may make or break your experience, so let's get into them.
The first thing to keep in mind is the type of platform you're looking at. There are three main types: tokens, pay-per-minute, and combined. With tokens, you buy tokens when you start the stream and then spend those tokens on the live sex shows you like. They're a way of tipping the performers, and when you tip them, there's a big chance they'll do something you like (if you ask for it in the chat). Pay-per-minute is rather self-explanatory – you put your credit card when you're signing on, and you pay for each minute you watch. A thing to note is that it can get very expensive, very quickly, so make sure you know what you're doing. And then there's the combined solution, where you pay by the minute, but you can also tip with tokens if you have any particular desires.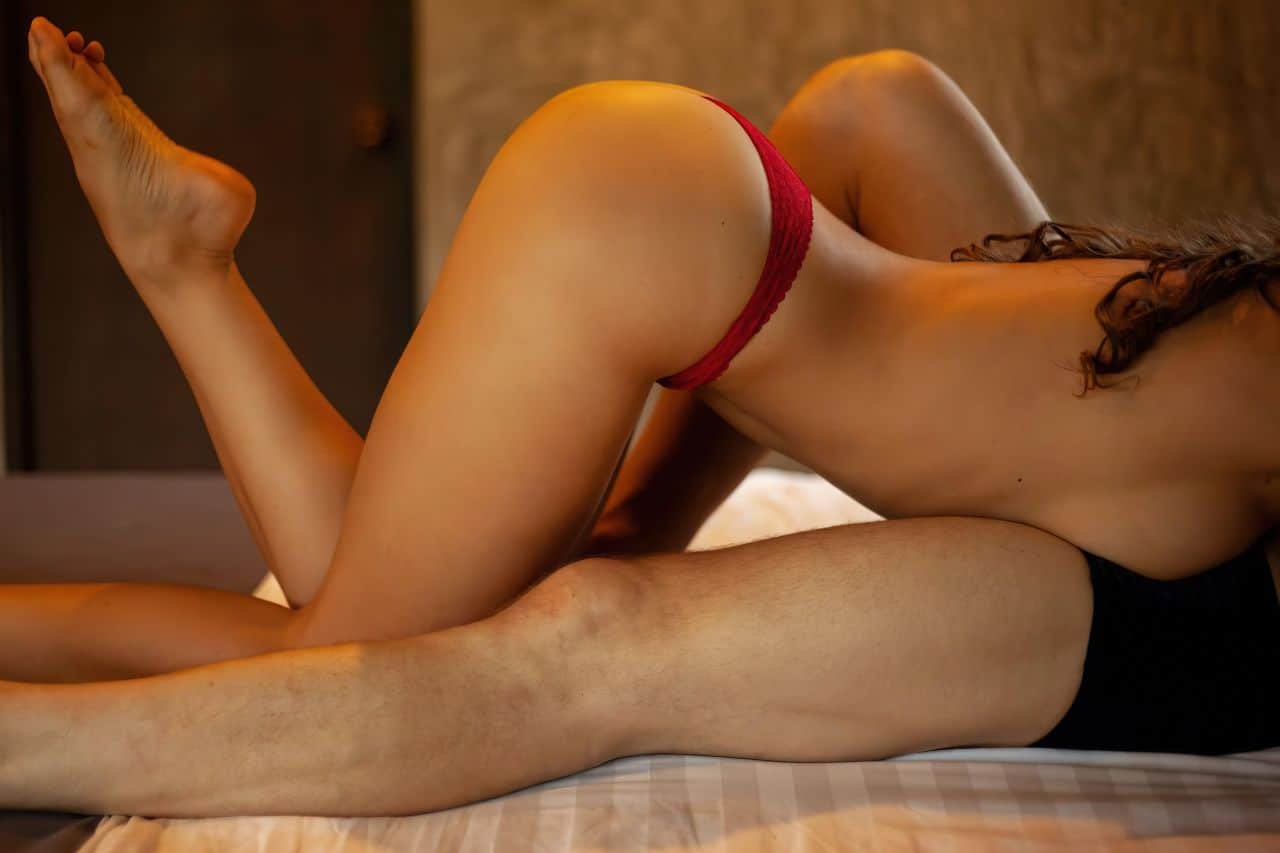 Then there's the actual type of performers you'll come across. Some websites limit themselves to European models, for example, while others are Asian only. You will also come across platforms that only offer BDSM live sex, which makes them perfect for people who like it rough.
Last but not least, you should consider the number of performers that are live on each platform. Having more performers to choose from means that if your favorite couple isn't online, you can just pick another to enjoy, and you can enjoy the performance. If there aren't too many performers, though, you might find yourself not being able to find a suitable alternative, which will very likely ruin your fun.
Set Your Budget
Live sex is, regardless of the type of platform you come across, an expensive hobby. It's definitely worth it, as it gives you unparalleled pleasure in front of your screen, but it can get costly.
To prevent things from getting out of hand, you should set a budget for yourself. Whether it's a per-stream budget or a "monthly allowance" that you're willing to spend on live sex, make sure you make it reasonable and stick to it.
Of course, the type of platform you're going for will have a massive impact on how much live sex costs you. If you opt for a tokens-only platform, you'll be able to enjoy live sex without spending any money, but good luck trying to get the performers to do something you'd like without a tip. It's just not going to happen. On the other hand, opting for a pay-per-minute platform means that everything you watch is going to cost you, regardless of whether you like it and whether or not it's your thing.
Is Live Sex Worth It?
Absolutely. When you've found a stream you like and enjoy, and you've found performers that do all the things you've ever dreamt of watching, you'll find that live sex is very much worth it. It's a way of enjoying the act of sexual performance as experienced by people who are as comfortable with it as possible, and that's a thing that you just have to appreciate at some point.