For some reason most, if not all, men love weapons. Be it grenades, guns, swords, tanks, or whatever, we just love them. Maybe we love these weapons because they are used to blow things up, which makes us feel like manly men?
Doesn't matter what the reasons are, below is a list of some very cool household items that are designed to mimic weapons.  The list is fairy long and should be enough to satisfy all your weapons desires.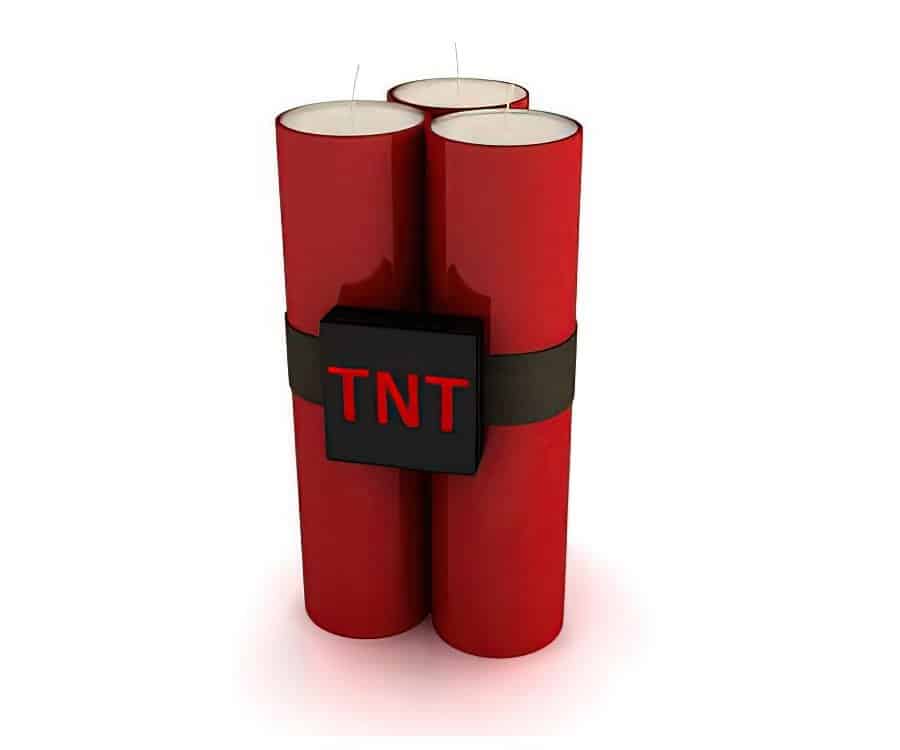 TNT Candle & Incense Holder (Meninos – $N/A) – Nothing says "I Love You" like a TNT-lit dinner with that special someone.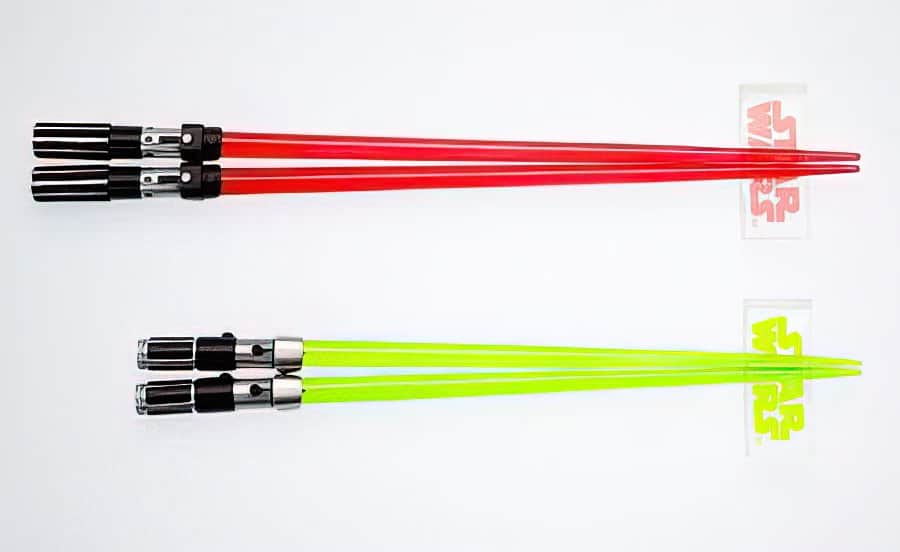 Star Wars Light Saber Chopsticks (Kotobukiya – $19.99 for a set of Yoda/Luke Skywalker or Yoda/Darth Vader) – Use the force to eat all your Chinese food.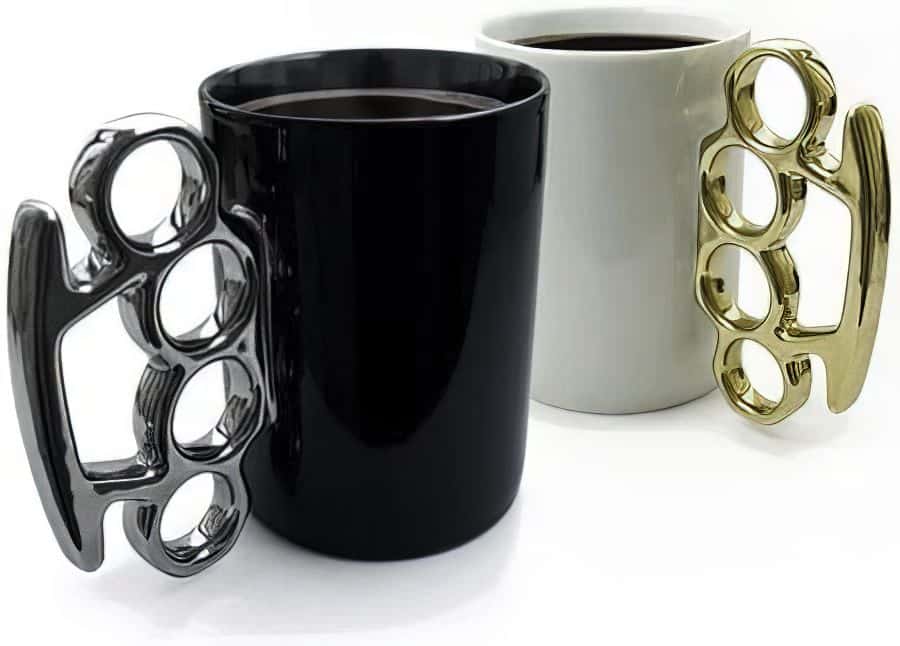 Brass Knuckle Coffee Mug (Thabto – $15.00) – Drink your coffee in style and as a bonus, none of your co-workers would dare to bother you while you're having your coffee.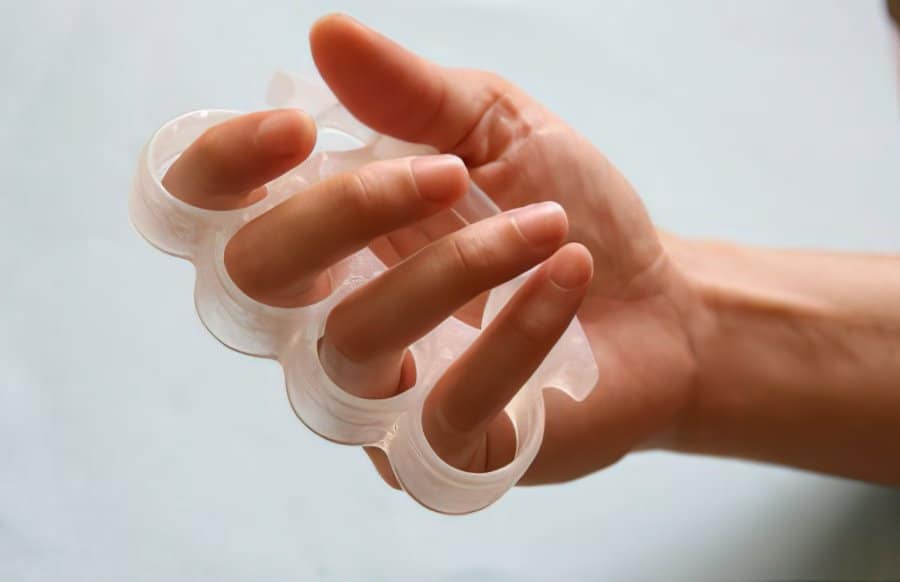 Soapy Knuckles (Spye – $15.00 ) – Perfect for prison, no fear of dropping your soap and the other inmates will stay away thinking it's a real weapon.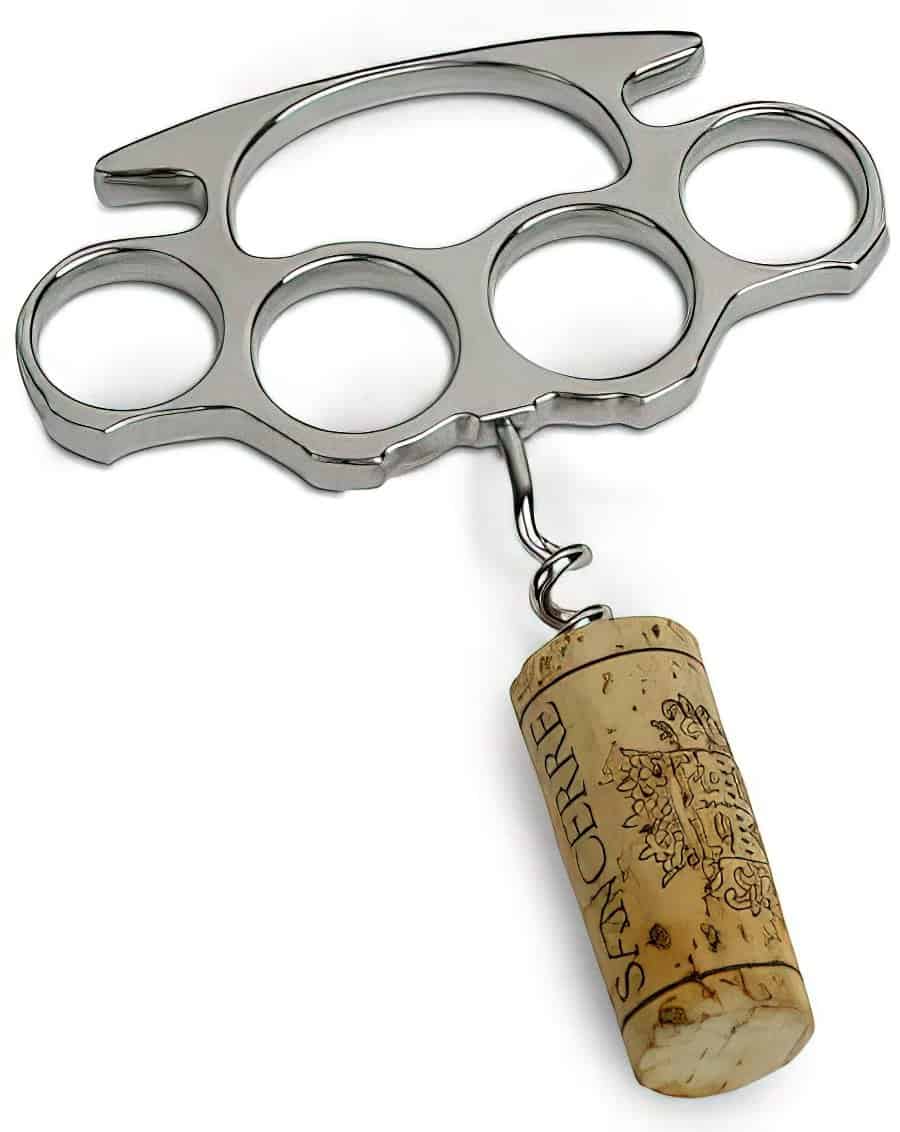 Knuckle Duster Corkscrew (Think Geek – $12.99) – Perfect for opening that bottle of champagne and also very function for punching.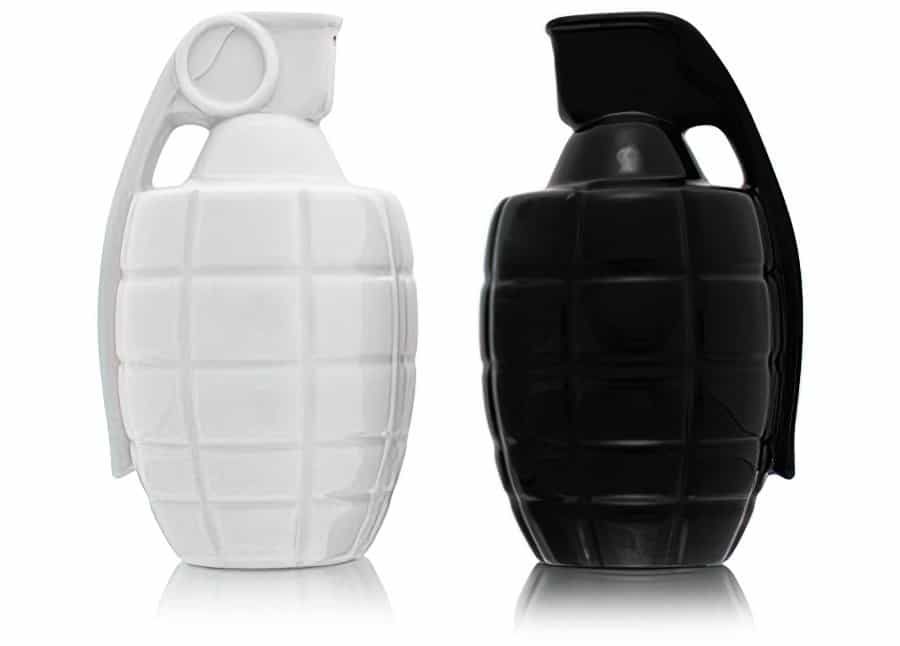 Grenade Salt & Pepper Shakers (Thabto – $15.00) – Spice up your dinner, Rambo style.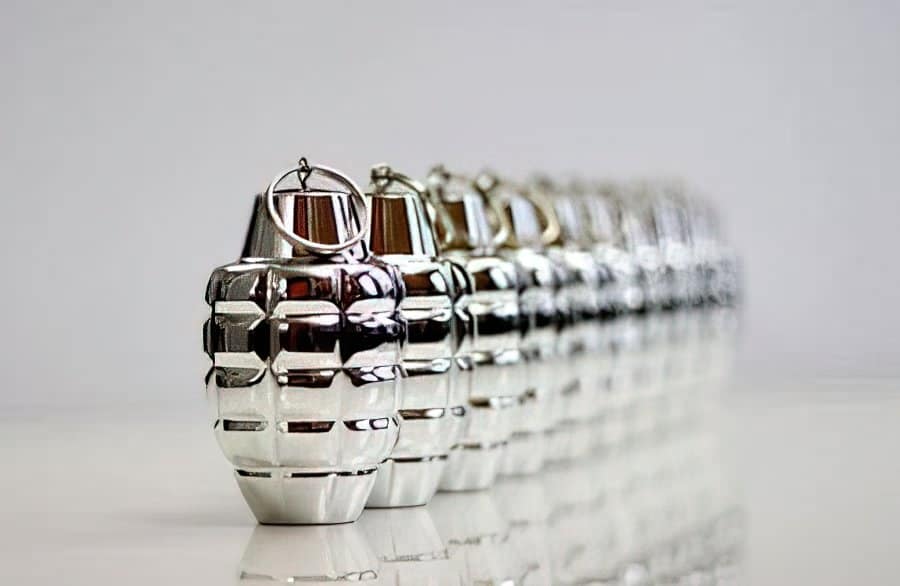 Grenade Christmas Tree Ornaments (Suck UK – $30.00 for a set of 6) – Very classy Christmas decorations, brings that feeling of love and peace to any Christmas tree.
Knight, Pirate, & Samurai Sword Umbrellas (Kikkerland – $36.00 each) – An umbrella that looks like a sword, you can have sword fights with your buddies when it's not raining.  Who says umbrellas are not cool?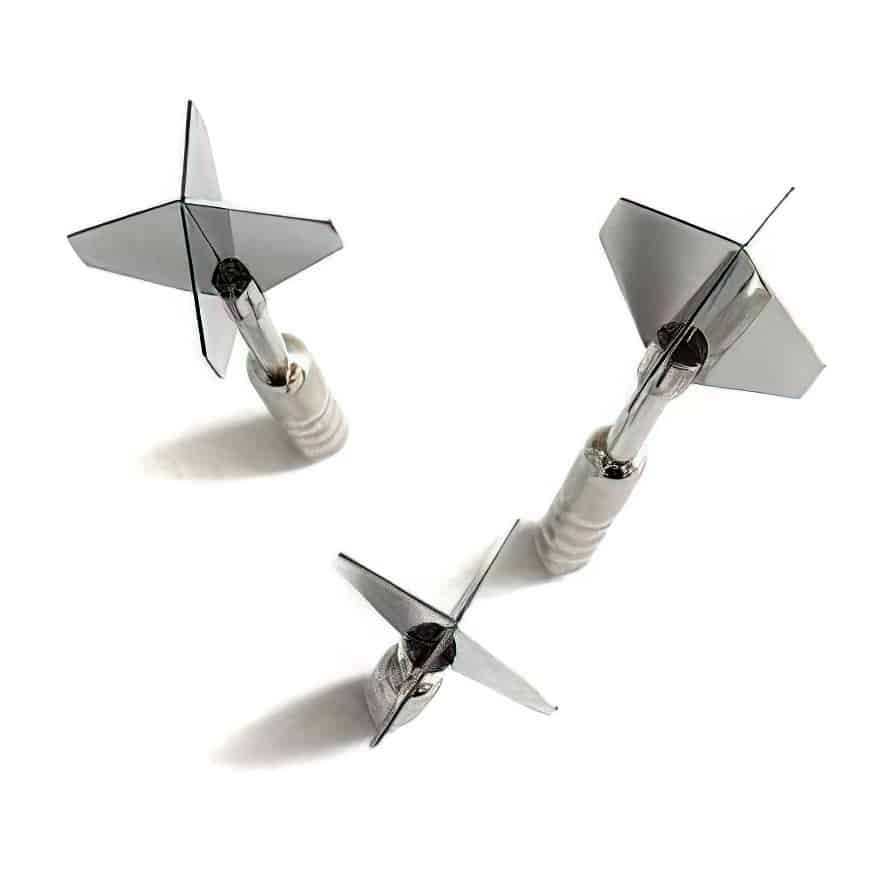 Dart Coat Hangers (Suck UK – $30.00 for a set of 3) – Cool and funky way to hang your coats.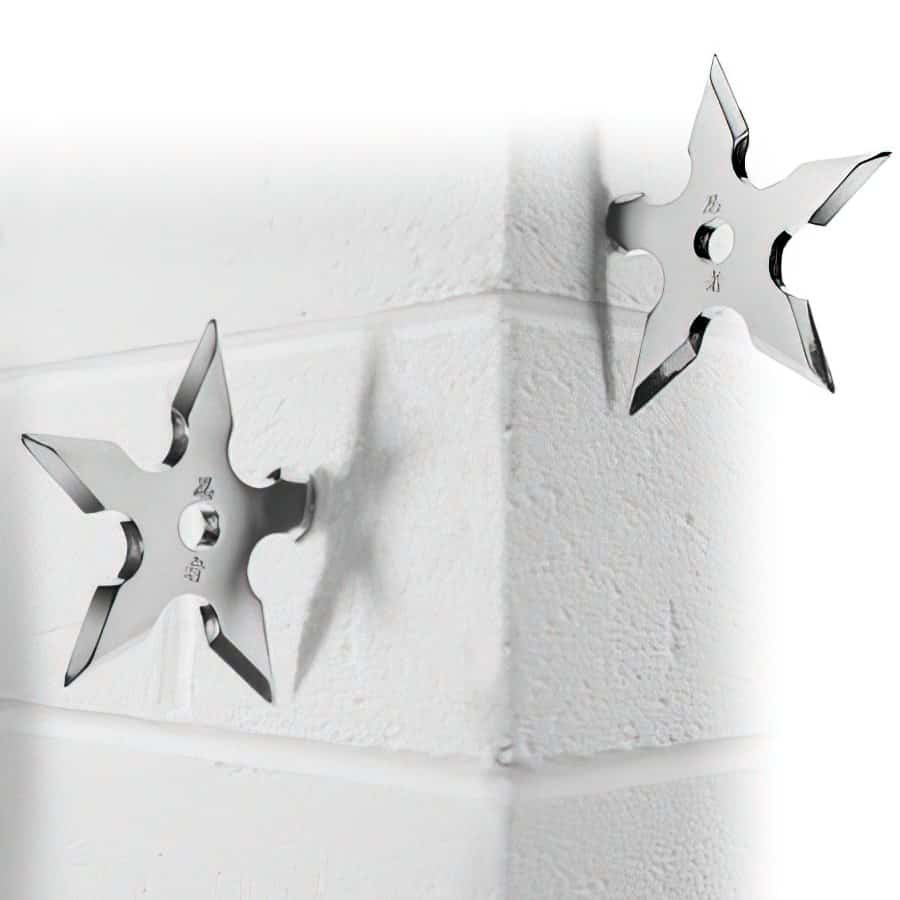 Ninja Star Coat Hanger (Spinning Hat – $12.00) – Another cool coat hanger, just don't cut your fingers or your coats with the sharp edges.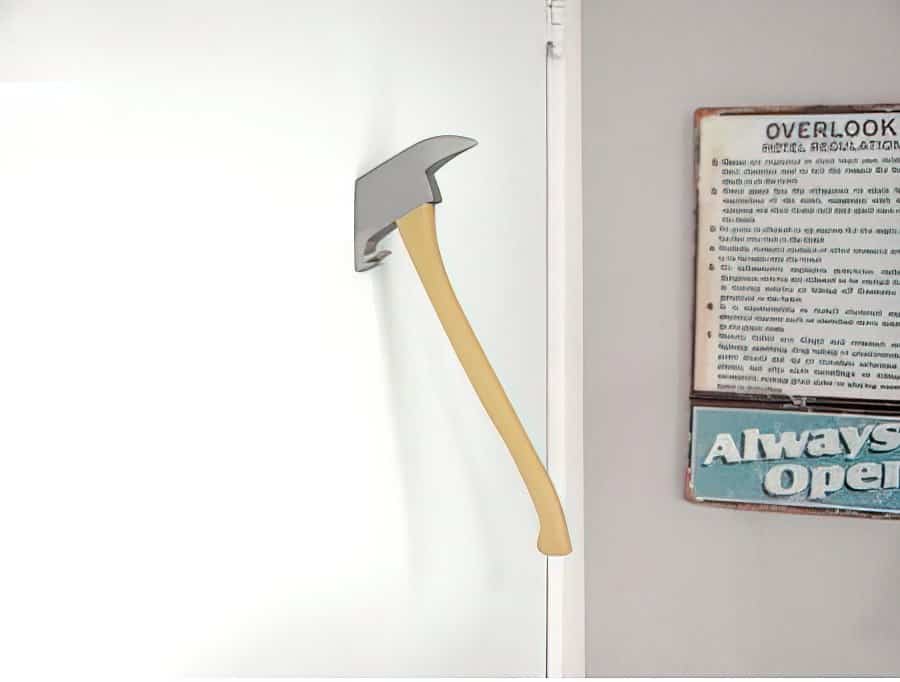 Axe Coat Hanger (Meninos – $19.99) – Not as cool as the other two coat hangers but wins in the psycho and scary department.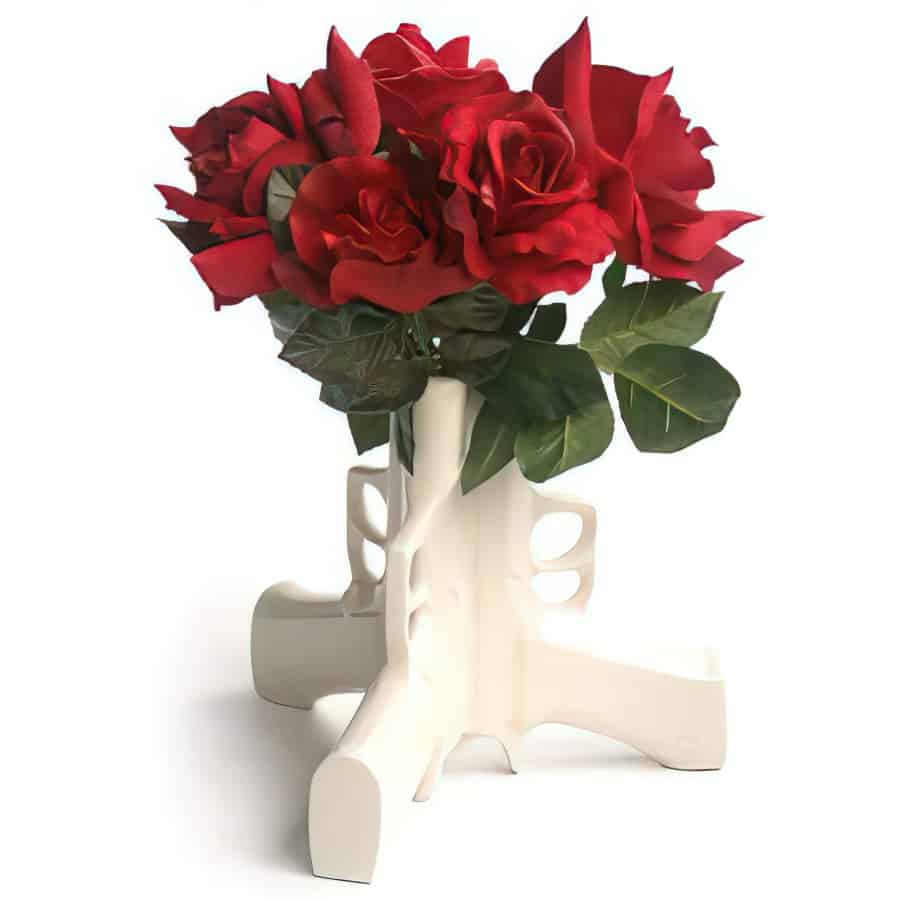 Guns Table Vase (Suck UK – $50.00) – This gives a whole new meaning to "Guns 'N Roses"
Flower Grenade (Suck UK – $20.00) – Throw and Grow, baby!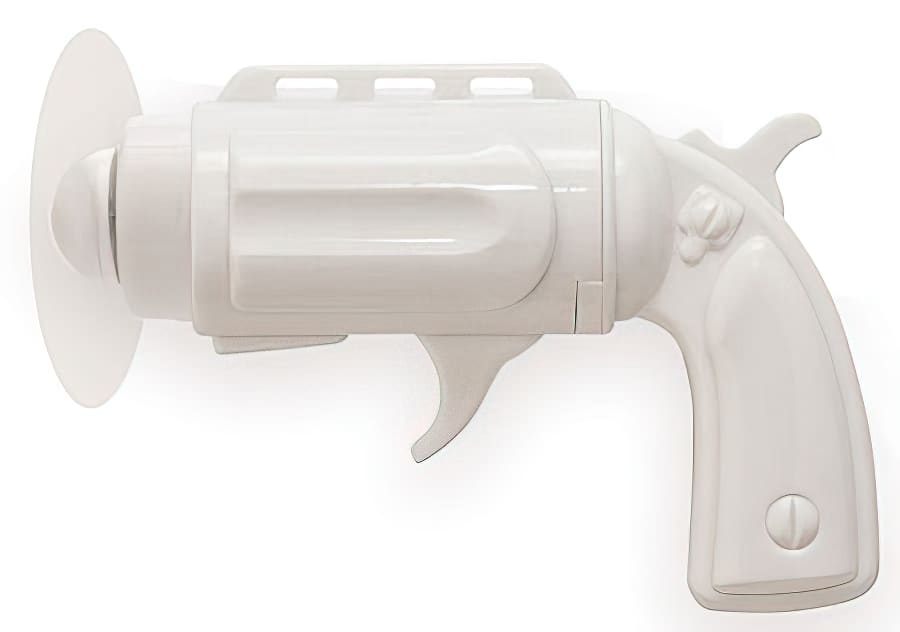 Gun Fan (Kikkerland – $5.00) – A fan to keep your head cool on hot summer days without the fear of blowing your brains out.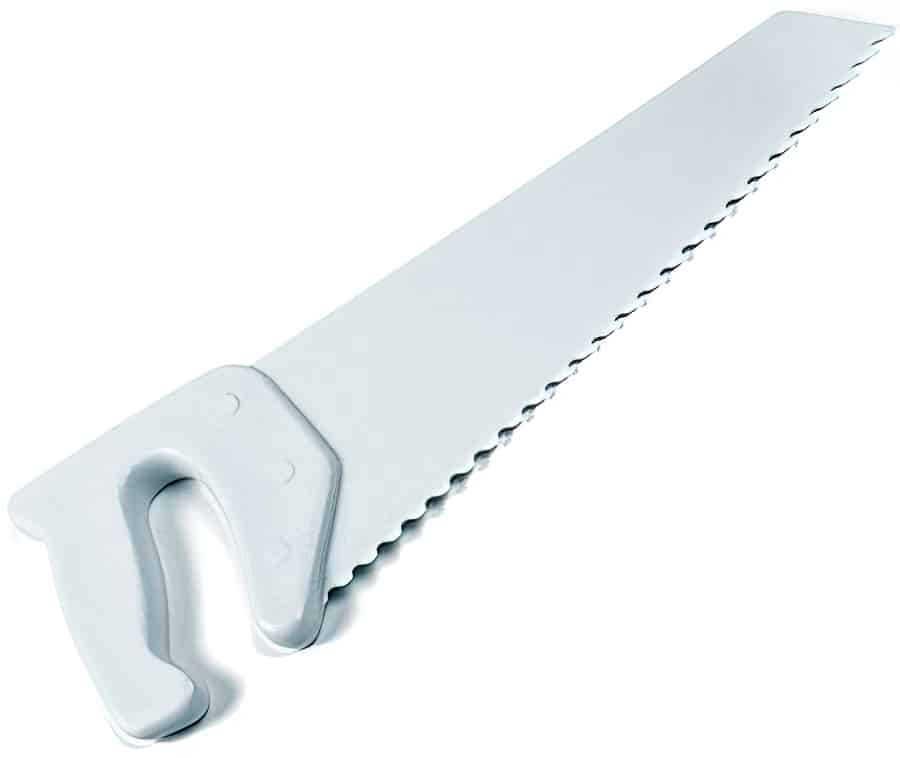 Table Saw Cake Cutter (Fredflare – $9.00) – Hard time cutting that Dairy Queen ice cream cake?  Not anymore!