We love gadgets and technology, that goes without saying. It is a man prerogative to buy and have all the up to date gadgets but there are some that go way beyond just recreational toys. Some can be hugely beneficial for a number of reasons, including safety, security and enhancing life both at home and on the road. Technology is advancing at an alarming rate and being up to speed with it all is going to serve you well.
2020 has already seen a huge change in technologies across the world in many methods and areas. Even in the business sectors. In 2020, emotion recognition and computer vision will scale and AI will have a breakout moment in manufacturing and plans are already underway. This comes at a time that is hugely beneficial for us during the Covid 19 crisis, as many areas of business have been taken over by technology and the desire to use ecommerce and certain gadgets have become prevalent. Artificial intelligence (AI), Extended reality (including virtual and augmented reality), and Quantum computing have all contributed and so this affects people working within business securities right down to the other end of the spectrum with cool virtual reality games. The options are endless and there are lots to choose from. 
An up to date mobile and tablet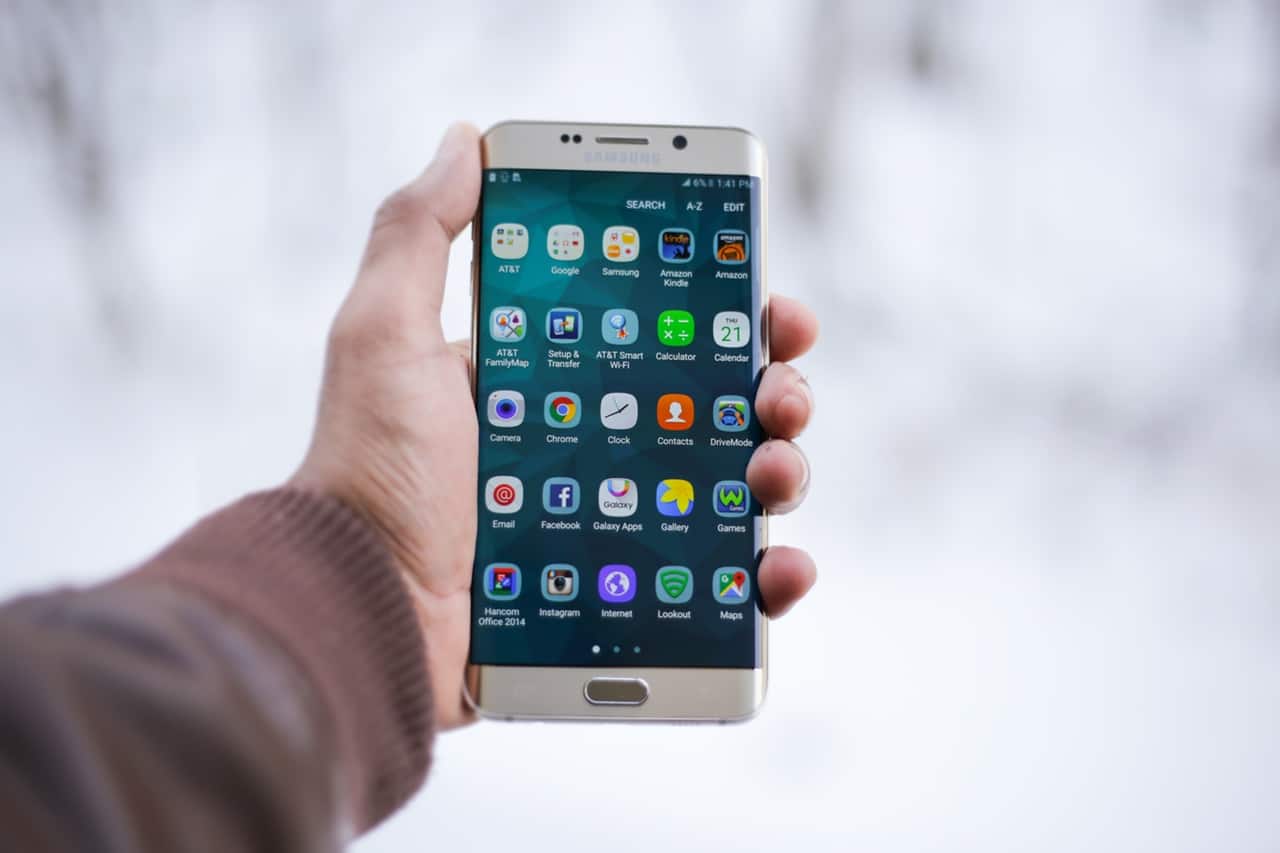 Whatever you do, you need your mobile and tablet with you for your holibobs. Not only are they good for safety reasons (you can contact someone if you are lost, or even use the GPS service), but they are also ideal for entertainment purposes. After all, if there isn't much to do at the resort, you want to be able to surf the net, and even watch some movies while you are away. And MovieBox is the best app out there for this purpose as it has a collection of films which you can download and use offline. That way, you don't have to rely on the hotel's weak Wi-Fi to watch a flick. Just make sure you pack chargers for your tech, so you don't run out of battery!
If you are looking for a phone that does it all, then the SE 2020 and the iPhone 11 are the one that's on everyone's lips. It's possible you already own one but if not, then this phone is going to be the phone that gives you a multitude of new gadgets and apps that will make life much easier. The iPhone 11 costs $300 more than the iPhone SE. The iPhone 11 boasts a bigger screen (6.1 inches versus 4.7, measured diagonally). The camera is also a brilliant one of those who love content creating, whether that is photography or videography.  It packs better camera specs too, (a second wide-angle lens and a better selfie camera, for starters). So for those who enjoy the creation of multimedia, the iPhone 11 is going to be great for both your home life and for your travels. It's lightweight and has nifty security features including facial recognition. 
Drones and kit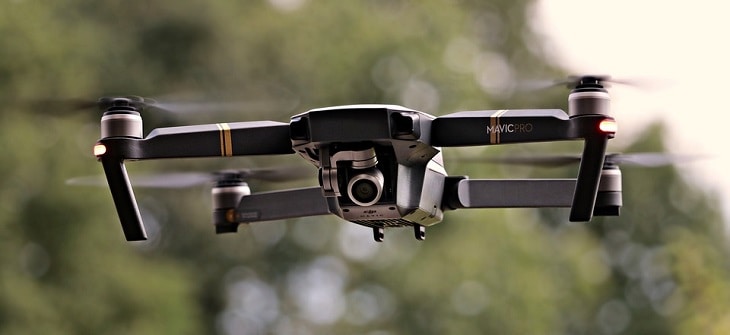 For any type of video content or advancements in security, drones have played a major part. But an often overlooked way that drones save lives is their use during dangerous tasks. Inspecting infrastructure, such as bridges and cell towers, can be risky business and so it provides additional security, so this could prove a beneficial investment if you own a business. They can analyse factors such as wind, waves, weather, and radiation which can all lead to accidents or even death. Drones can easily access difficult-to-reach areas so they provide insights that humans can't, and quickly too.
Drones are also used for travel, so for those who like to explore the world, the drone is going to be your best friend. It's a cool gadget that will get into different nooks and crannies as well as giving overviews of places in the world, such as tourist sites, seeing them at angles that you would never have the opportunity of seeing. Imagine seeing the intricacies of the ancient Acropolis in Athens or the breaktaking majestic views of The Grand Canyon. How high can you actually fly a drone? There's nothing stopping you from flying a drone above 400 feet. Although air pressure decreases with an increase in altitude, it should be able to keep flying with ease. Can I use them at night? Most consumer drones have lights which are clearly visible at night. Some of the smaller, pocket-sized drones usually don't come with lights but shopping around is key to finding a drone that does everything that you are looking for. You could look at Dr Drone, and look at what drones are available and are best suited to your lifestyle.
Headphones and sound quality
Headphones are so important because they will enhance the quality of the music you're listening to. Good quality headphones are important if you either enjoy music or work within the industry. Add some noise cancelling technology to it and you are looking at the perfect headphone set. Whether it's used at work or whilst you travel, the benefits of a good quality headphone set are huge.
Different atmospherics -headphones allow a much greater immersion, because they can cancel out the outside noise and any similar distractions.
Better Experience – you can appreciate the sound quality as well as the music as it was intended.
The Ability to Focus – you can distract yourself from the outside world, whether that's plane or train noise or noise from other workers, it gives you a better focus.
Easy to Use – often they are wireless too, which allows you to
Don't damage your hearing – Wearing headphones can certainly damage your hearing if you're exposing yourself to loud sounds. It can lead to hearing loss, or even other chronic conditions such as Tinnitus, which is a ringing in the ear. These are unpleasant and can be avoided (if they are caused by loud music/sounds).
Some of the most popular and well love brands are:
Bose Noise Cancelling 700. Best active noise-cancelling headphones.
Jabra Elite Active 75t. Best wireless earbuds.
Apple AirPods Pro. The new king of AirPods.
Sennheiser HD 4.40 BT Headphones.
Beats Powerbeats Pro.
Sony WH-1000XM3.
Bose QuietComfort 35 II.
Sol Republic Jax.
Are headphones expensive? As with any type of product, they vary dramatically in price. If you want a pair of headphones that will be comfortable, with impeccable sound, and that will last for years, you're probably going to want to spend extra, but some of the most expensive headphones can be in the $300-$400 range which may seem overkill. Keep it around average $100-$150 if you are budgeting. You will notice the difference and try them out in store first because you want to know which ones will feel the best on you and which ones give you the best sound quality.
Virtual reality?
Virtual reality games are all the rage and it's not difficult to see why. They're cool and offer a perspective like no other. There are three main types of virtual reality used today and these include, non-immersive, semi-immersive, and fully-immersive simulations. They all offer different things depending on the type of game and the outcome you want. VR games can be experienced or controlled by the movement of the body and so it feels as if you are there in the situation, controlling, the headset will allow you to feel completely immersed. Some of the most popular options for virtual reality games are:
Sony – PlayStation 4 Pro Console – Jet Black.
Microsoft – Xbox One S 1TB NBA 2K20 Bundle – White.
Nintendo – Switch 32GB Lite – Gray.
Nintendo – Switch 32GB Lite – Turquoise.
LEGO Batman 2: DC Super Heroes Standard Edition – Nintendo Wii.
Big Hero 6: Battle in the Bay – Nintendo DS.
The Sims 3 Standard Edition – Nintendo Wii
Is virtual reality the future? Well, the simple answer seems to be no. VR will be a future for gaming, as it will carve a way into a niche in the market but it could never overtake the other areas of gaming. Other types of games will still include traditional forms as well as handheld games such as the Nintendo Switch. If you own a Nintendo Switch then you are certainly going to be on the ball with all the new games they offer. It seems to have been the pandemic go-to and offers plenty of games. If the Animal Crossing game isn't within your niche, then you could look at a range of others, including Fortnite, Minecraft and Final Fantasy. Any games console offers something for someone with any type of likes.
So how many of these gadgets do you have or are looking to get? Jumping on the bandwagon now is going to be important. It will give you a step forward to make your lifestyle a much more enjoyable lifestyle. Whether it's for you or for someone you love, make the most of these modern gadgets and grab the very best that the world of technology has to offer.