A while back, a little known website called Kickstarter hit the scene, and over the months it grew and grew into the monster of crowdfunding it is today. One of the first things I "invested" in was a company called Flinter and Tinder (F+T). Their goal was simple: to design the best damn pair of underwear ever made, and manufacture it entirely in the United States.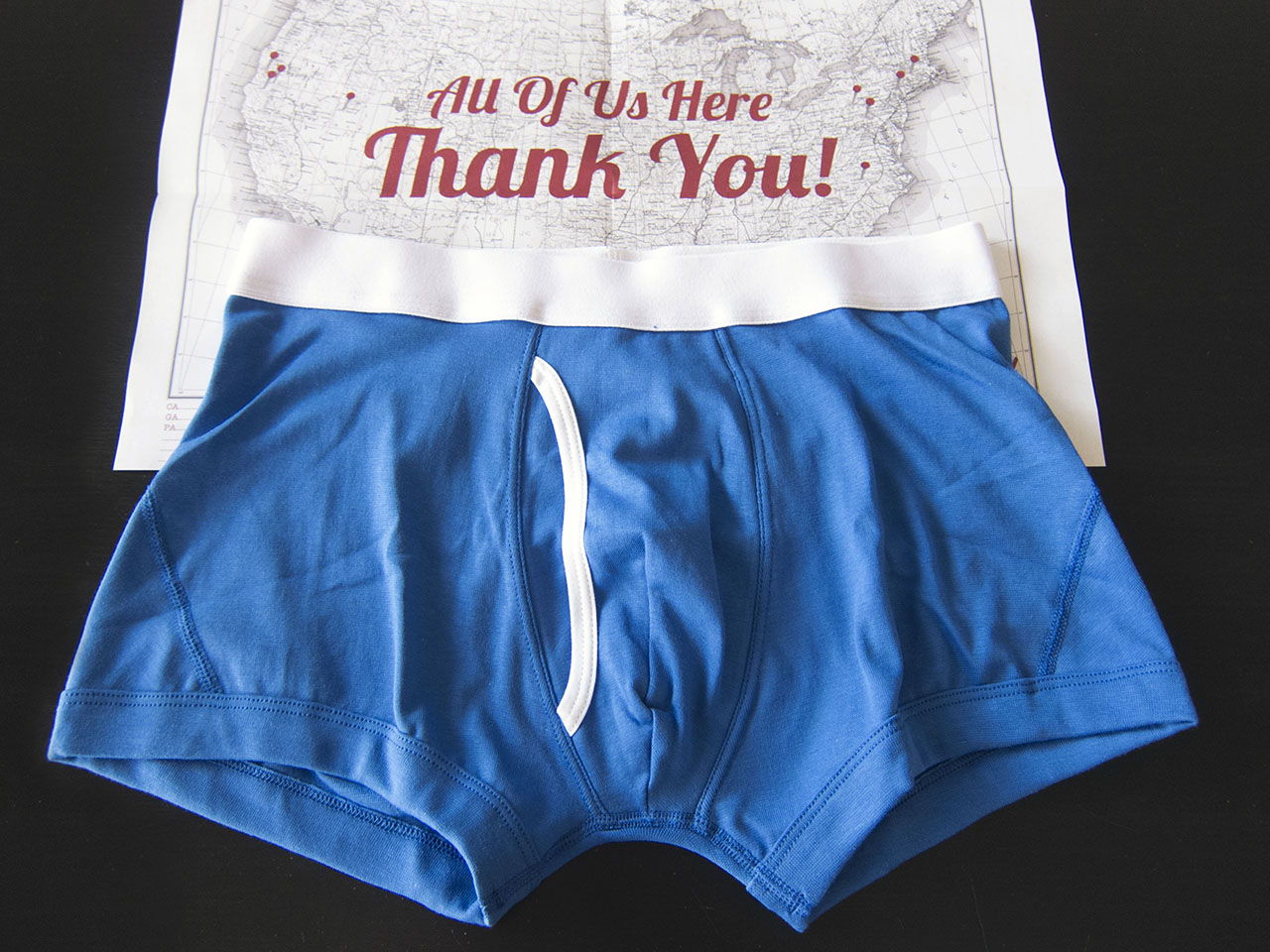 It took them a few months, and what I imagine was a ton of sweat, blood, and tears, but they finally pulled it off. I received three pairs of their boxer briefs in the mail last week, and I'm just going to come out and say it… they really are the absolute best pair of underwear I've ever had the pleasure of wearing. I'm going to explain why, but first I want to offer a minor apology; this will probably be the shortest review I've ever written. They may be great, but they are still just a pair of underwear.
What Makes Flint and Tinder Underwear Better?
There's an overarching theme when it comes to Flint and Tinder underwear, and in my opinion it's this: they look and feel like they were actually made to last. I don't want to say it, but I'm going to say it… I think the fact that they were constructed on North American soil and not, well… that other place, makes a huge difference. I wouldn't say it makes all the difference, but it makes a big one.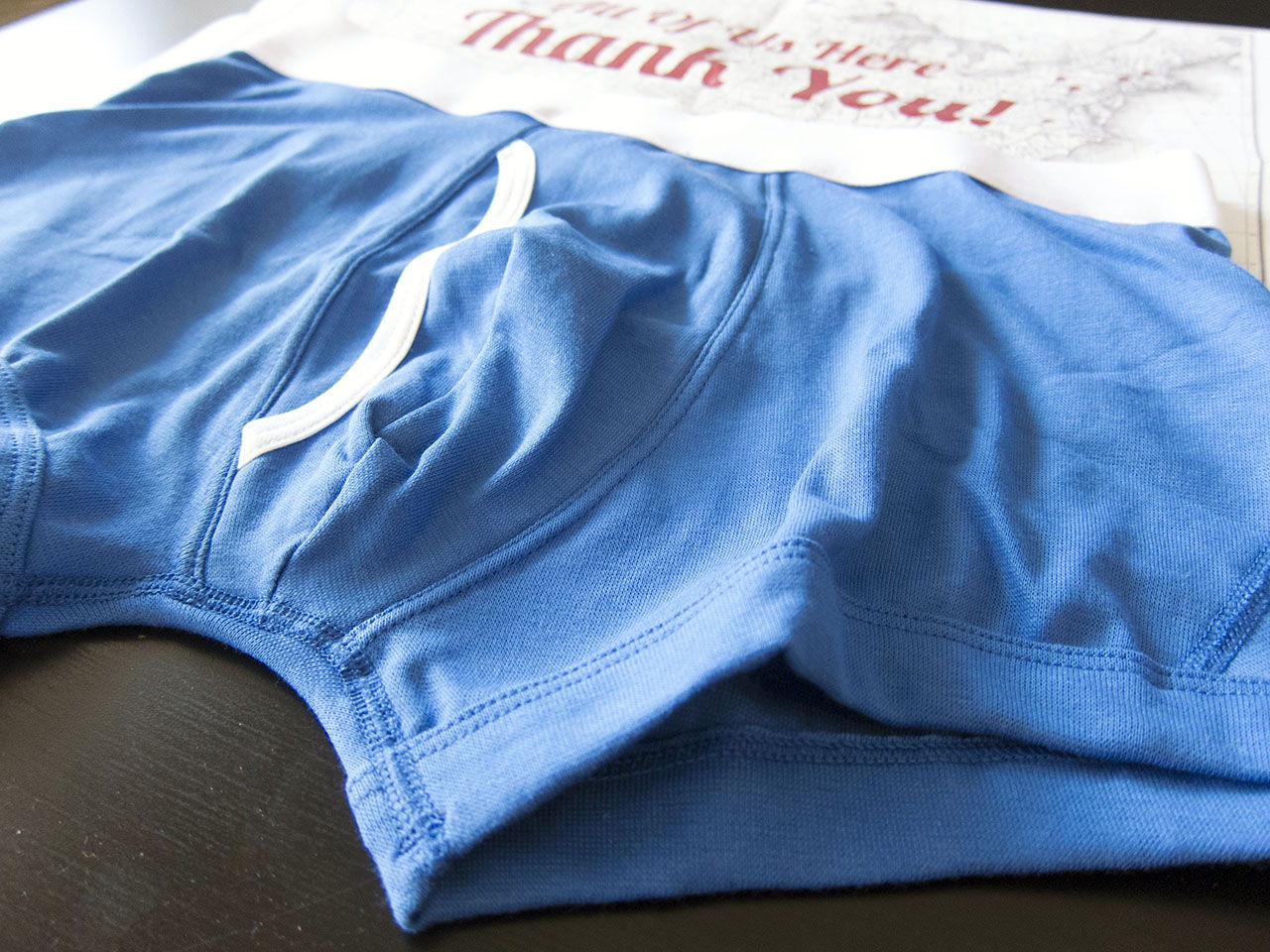 It's obvious from the cuts they offer, to the color choices, to the superior stitching they used to hold their superior fabric (Supima cotton, thank you very much) and comfortable elastic waist band together, that the team that designed this really care about releasing high quality products. They're tough enough to take a bullet (or at least any abuse a man could throw at them), and they're comfortable… you really won't understand until you actually wear a pair. If you think what you're wearing now is great, well… you're in for a real treat when you try Flint and Tinder underwear.
Between the Supima cotton I keep gushing about, and the plush, custom woven waist elastic, I'm positive that once you try on a pair, you'll agree that these are the most comfortable pair of underwear you've owned. It doesn't hurt that they're a flattering cut, and only cost $18.95 a pair. If you flinched at the price, I hear you, but again… I promise, they're worth every penny.
Closing Thoughts & Where to Buy?
If that came off as a bit of a hard sell, then I apologize. It's rare that I find a product (much less a pair of underwear) that really excites me, and when that happens, I like to let everyone know about it. I think good work needs to be both encouraged and rewarded, and I'm happy to see manufacturing returning to North America through projects like this. I really hope that continues, as I'm a stickler for quality and would really like to see more jobs come back to Canada and the USA.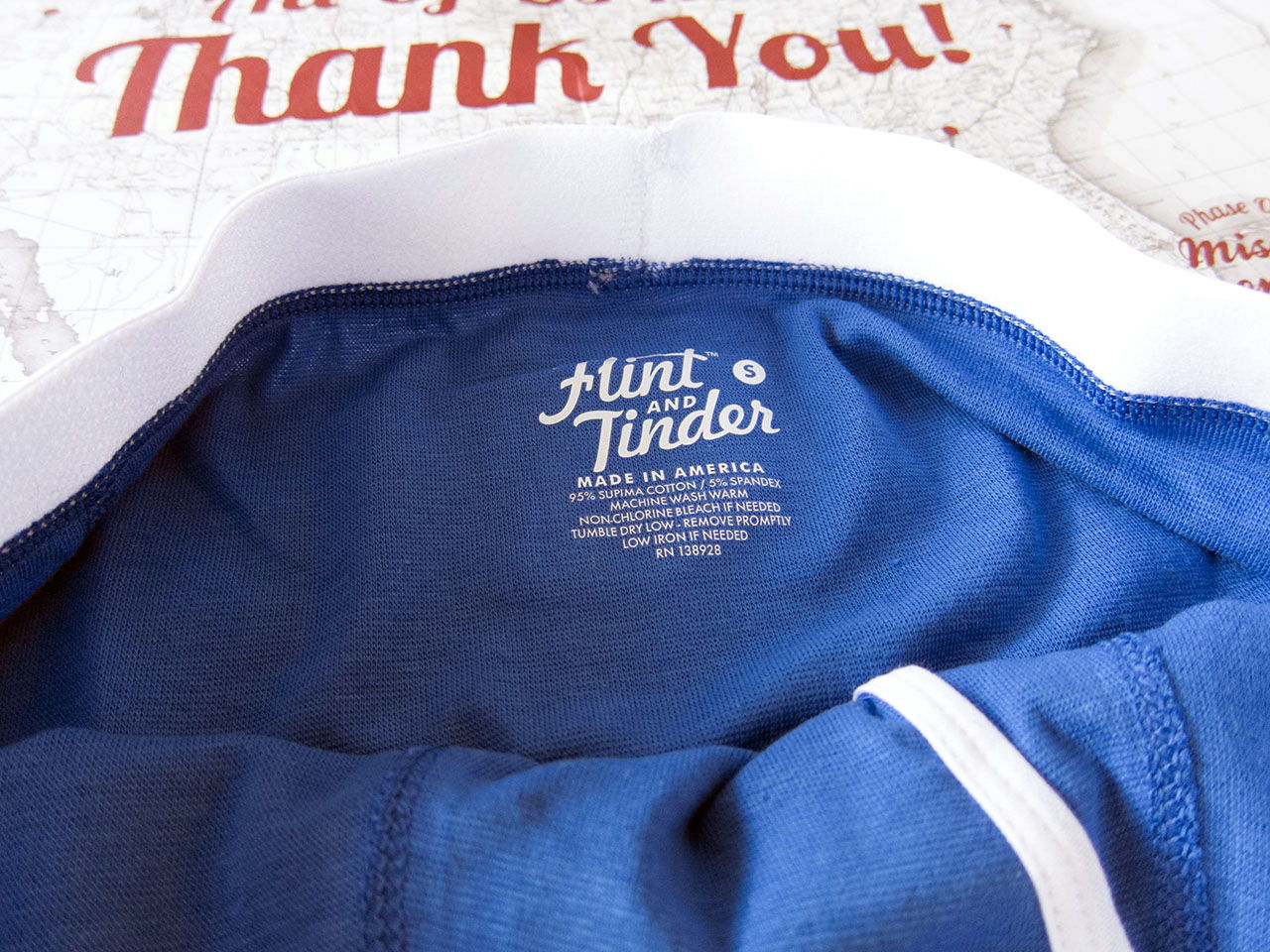 Now, if you're interested in purchasing a pair, then head on over to the official Flint and Tinder website. In addition to underwear, they also sell t-shirts and leather goods, but as I haven't tried them yet, I didn't want to give them much mention. Currently the shirts are only offered in white, but I've heard that once they recovered from the massive initial demand, that they'll offer other colors. When that happens, I'll be all over that.