Most of you guys including myself have never even heard of W Motors, which was founded in Beirut and is now based in the UAE. When we think of Arab money, most people automatically think about exotic sports cars like Lamborghini's, Ferrari's, Porsche's, and Aston Martin's to name a few. Although not very well known, W Motors is the first middle eastern car manufacturer producing luxury supercars.
W Motors Lykan Hypersport is their latest vehicle which was revealed at the 2013 Qatar Motor Show with a jaw-dropping price tag of $3.4 million. This hefty price tag will include a "complimentary" $200,000 special edition Cyrus Klepcy watch. W Motors LykanHypersport will be only limited to seven units and chances of it being sold out before even being seen by its future owners is likely, very likely. W Motors was created by Lebanese entrepreneur, Ralph R Debbas, and partners Magna Steyr of Germany and technicians from RUF.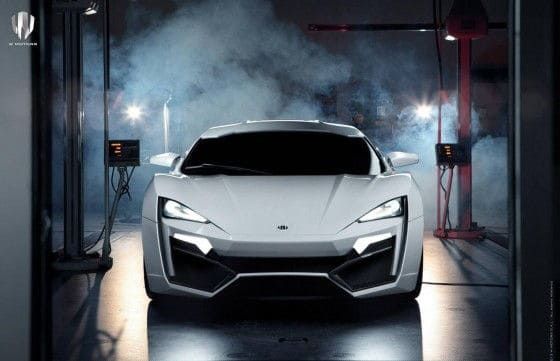 The W Motors Lykan Hypersport is powered by a mid-mounted twin turbocharged flat six-cylinder engine producing an impressive 750 horsepower and has peak torque of 737 lb-ft. With this power, the Lykan Hypersport can do the 0 to 60 mph spring in just 2.7 seconds while reaching speeds as high as 245 mph.
The $3.4 million price sticker seems a bit steep but if it makes you feel any better, the W Motors Lykan Hypersport will feature signature diamond encrusted LED lights. On the interior, the car will feature an ultra cool3D virtual holographic display and ID4Motion Interactive Dashboard. The clients will also have an option of choosing a precious stone to have fitted to the interior of the car. I guess that's cool if you have a thing for stones although it seems like a rather silly "option". Gold is also used for the stitching on its leather seats.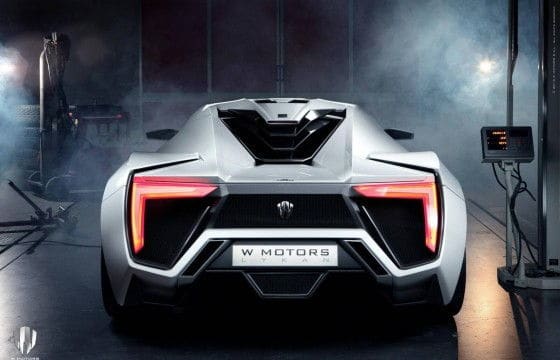 The frame of the Lykan Hypersport will be made of carbon fiber while the hood will be gold plated. The ignition keys will also be available in either gold or platinum.
What do you guys think about the W Motors Lykan Hypersport? Does it remind you of the Aventador?
W Motors Lykan Hypersport Gallery