California is one of the most visited states in the United States, thanks to its beautiful scenery, beautiful weather, and cultural diversity. I've only been to the Golden State once, to the city of San Diego. For my second trip, I was invited to Palm Springs, located in the Coachella Valley, famous for "Coachella" (short of Coachella Valley Music and Arts Festival).
San Diego is a big city, which comes with the usual big city hustle and bustle, while Palm Springs on the other hand is a much smaller city and has a much more relaxed environment. I personally loved Palm Springs, coming from a big city, it was refreshing to enjoy life in the slower lane.
Hotel Paseo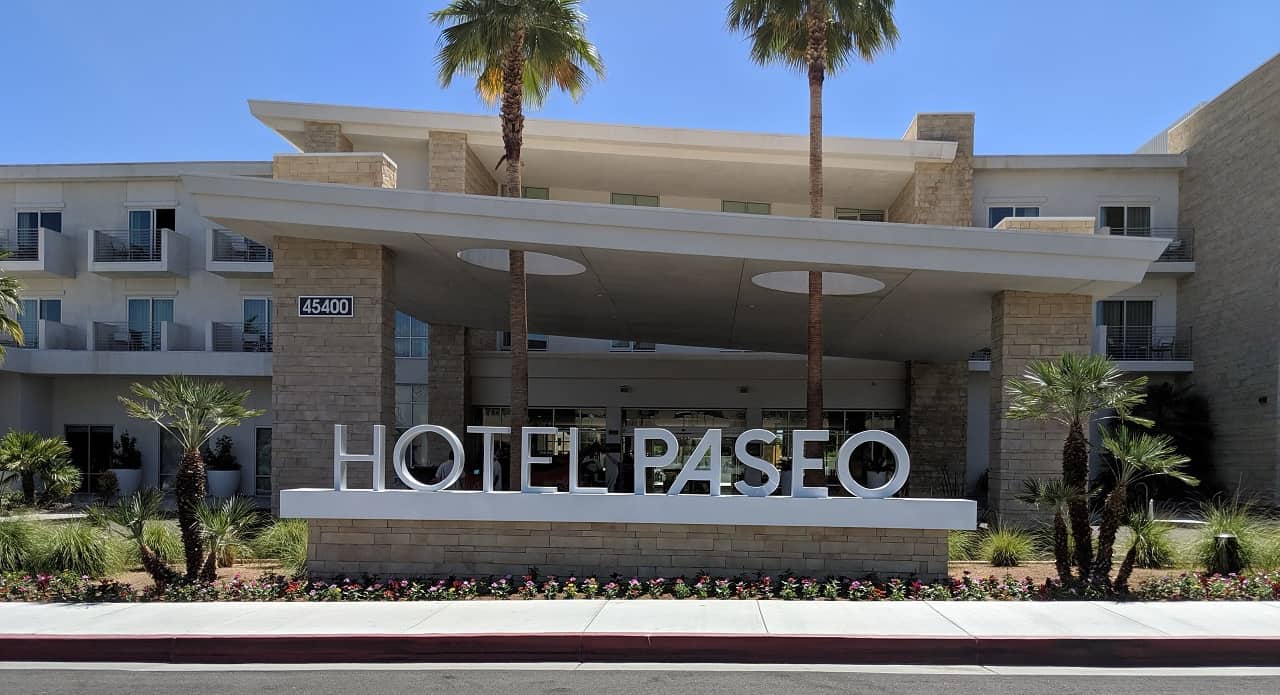 We stayed at Hotel Paseo, one of the newer hotels in the area, which is located next to some very and upscale trendy shopping centers. The hotel has a very modern look from the outside, as you step inside, you're greeting with a luxurious setting that's modern yet still feels warm and inviting. The lobby doesn't have the lifeless feeling of many hotel lobbies. Inside the lobby there's plenty of seating to hang out with friends, as the beautiful California sun shines through the large windows. There's even a shuffle-board type of game placed in the lobby (it could even be shuffle board).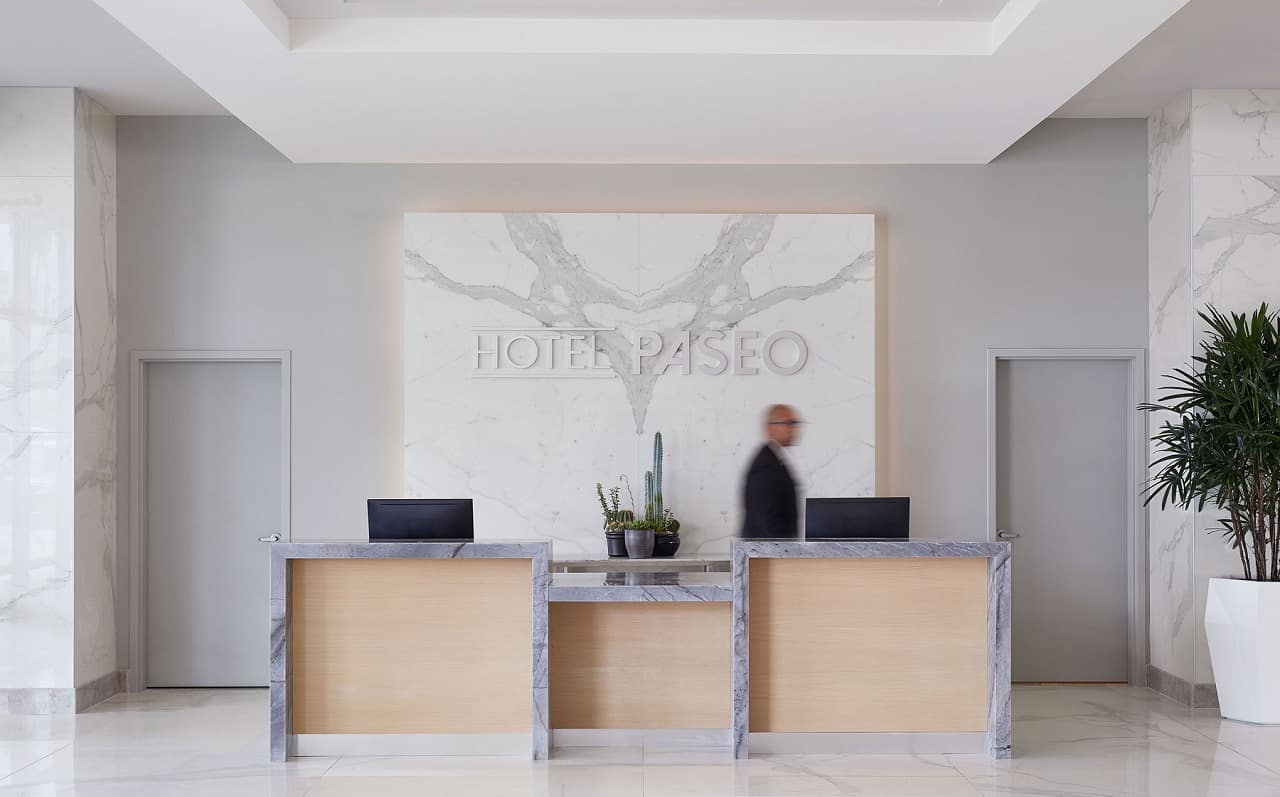 The lobby leads to the back of the hotel, which features an Airstream travel trailer, it doesn't get more California than that. The back of the hotel also has a swimming pool, hot tub, fire pits, and even a pitch and put golf section.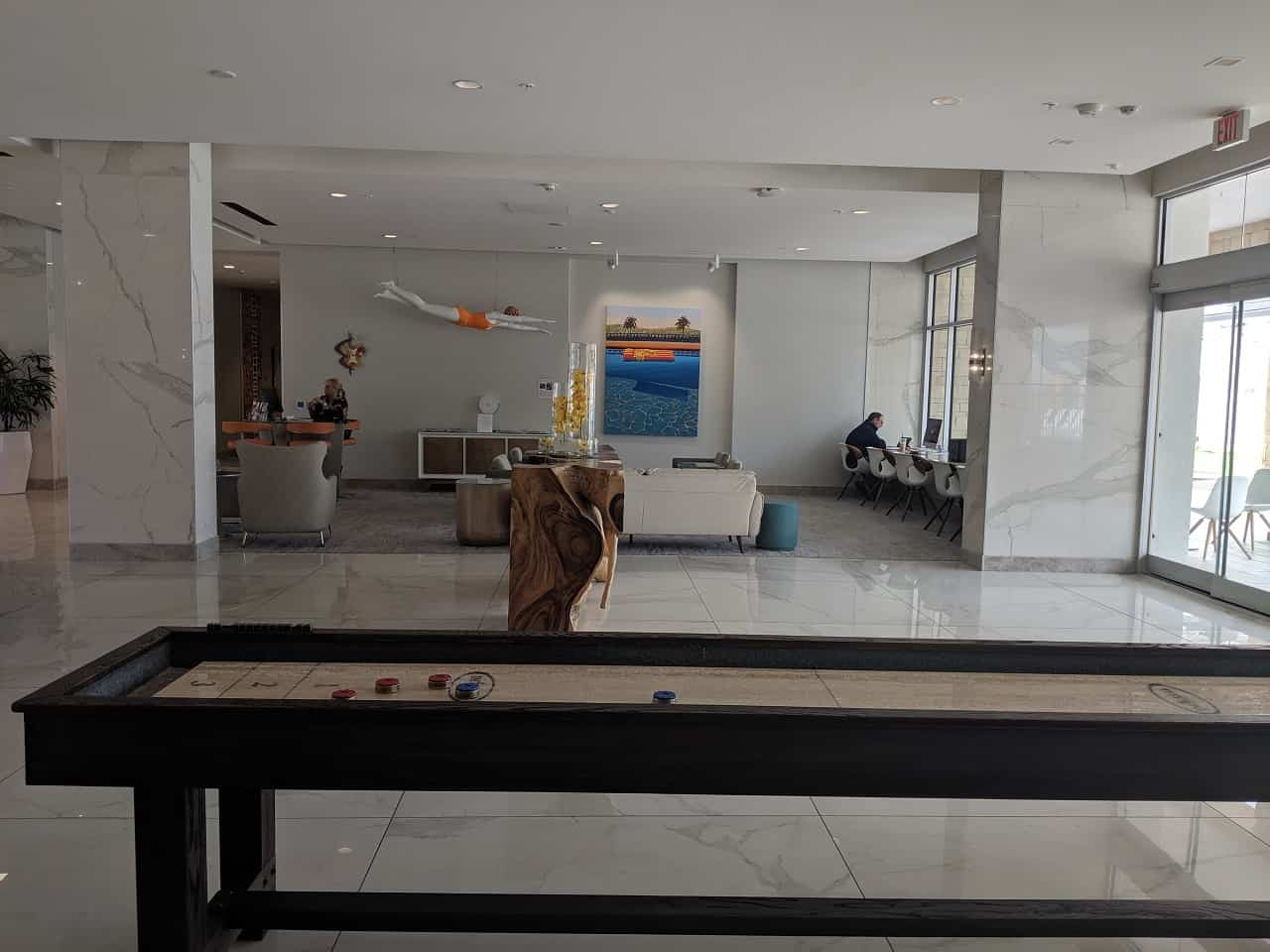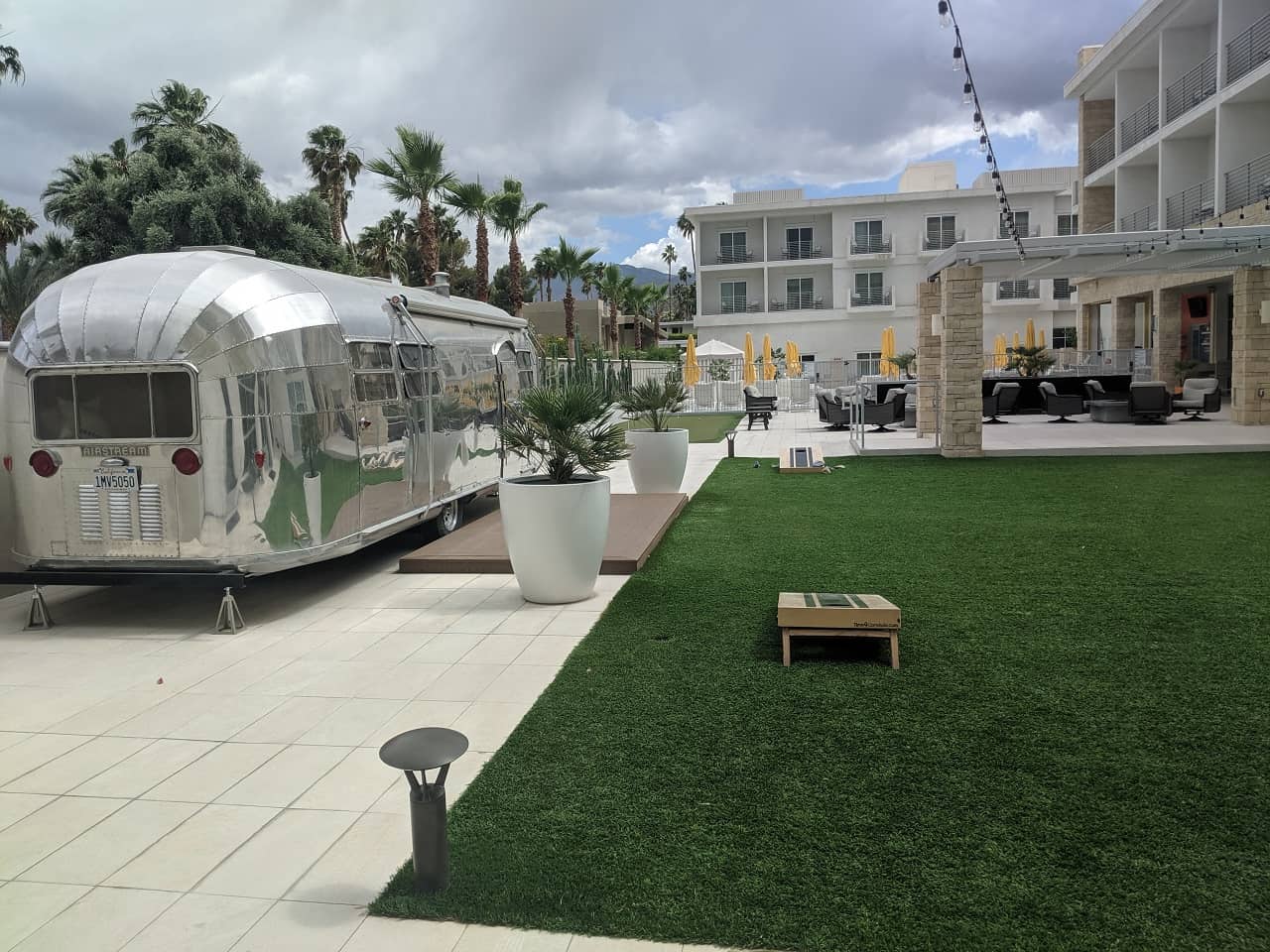 Rooms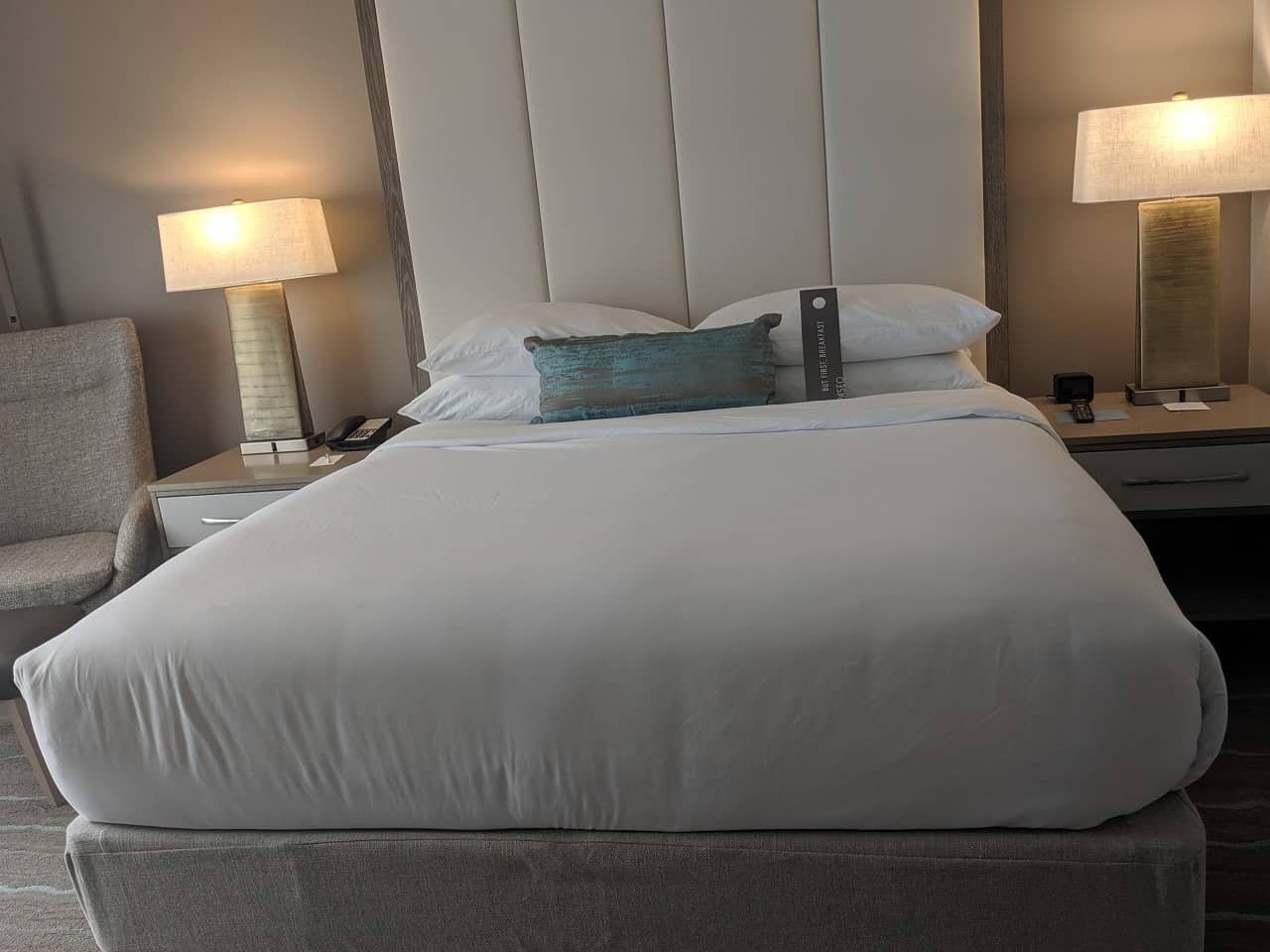 The rooms are large and modern looking, my room featured a king size bed, a desk and a chair and an arm chair. The room had a small terrace, overlooking the luxury shopping mall and the giving me a spectacular view of the mountains in the background. My room had a nice sized bathroom, which came with more than enough towels and it even had its own artwork.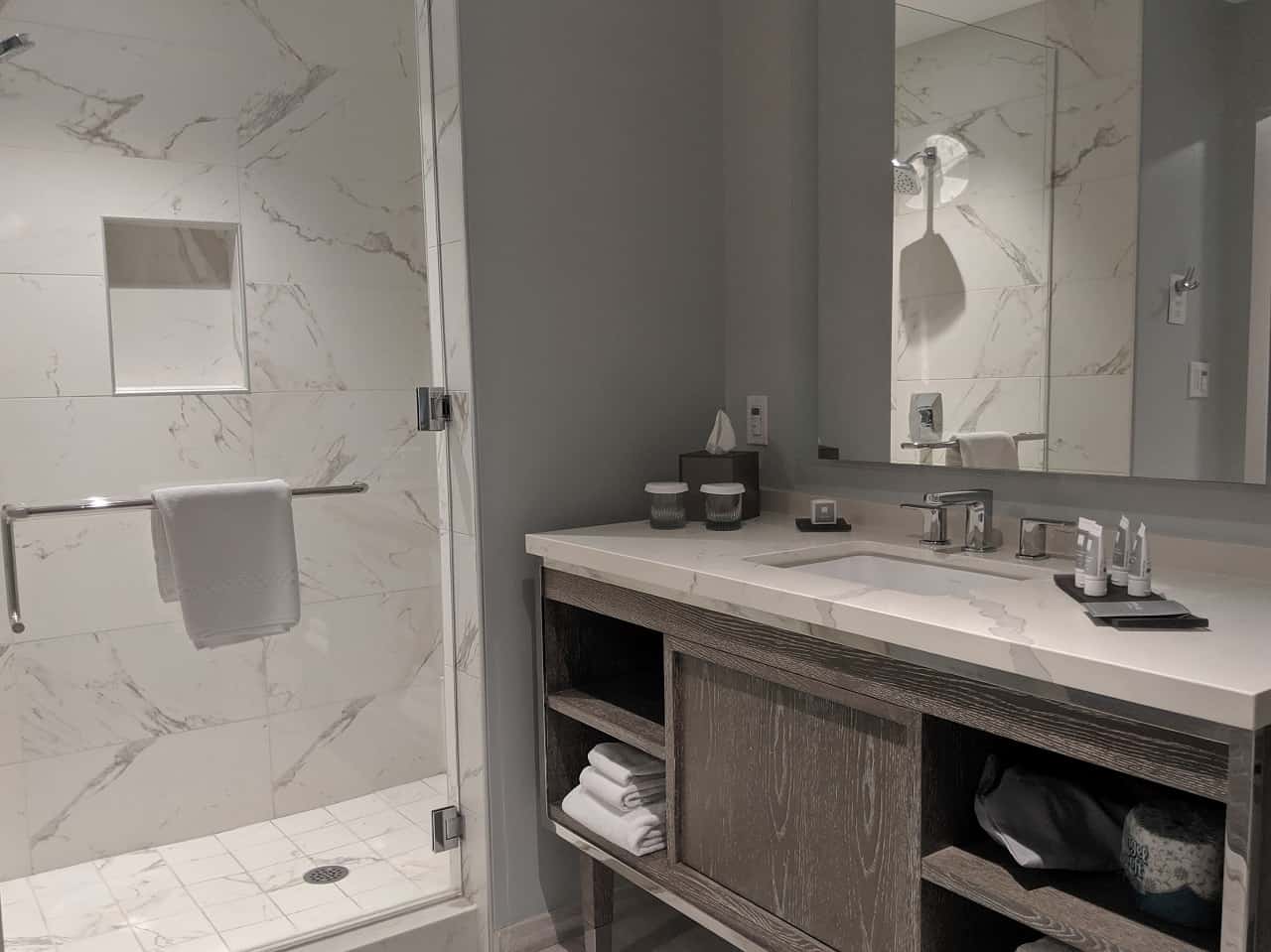 AC3 Restaurant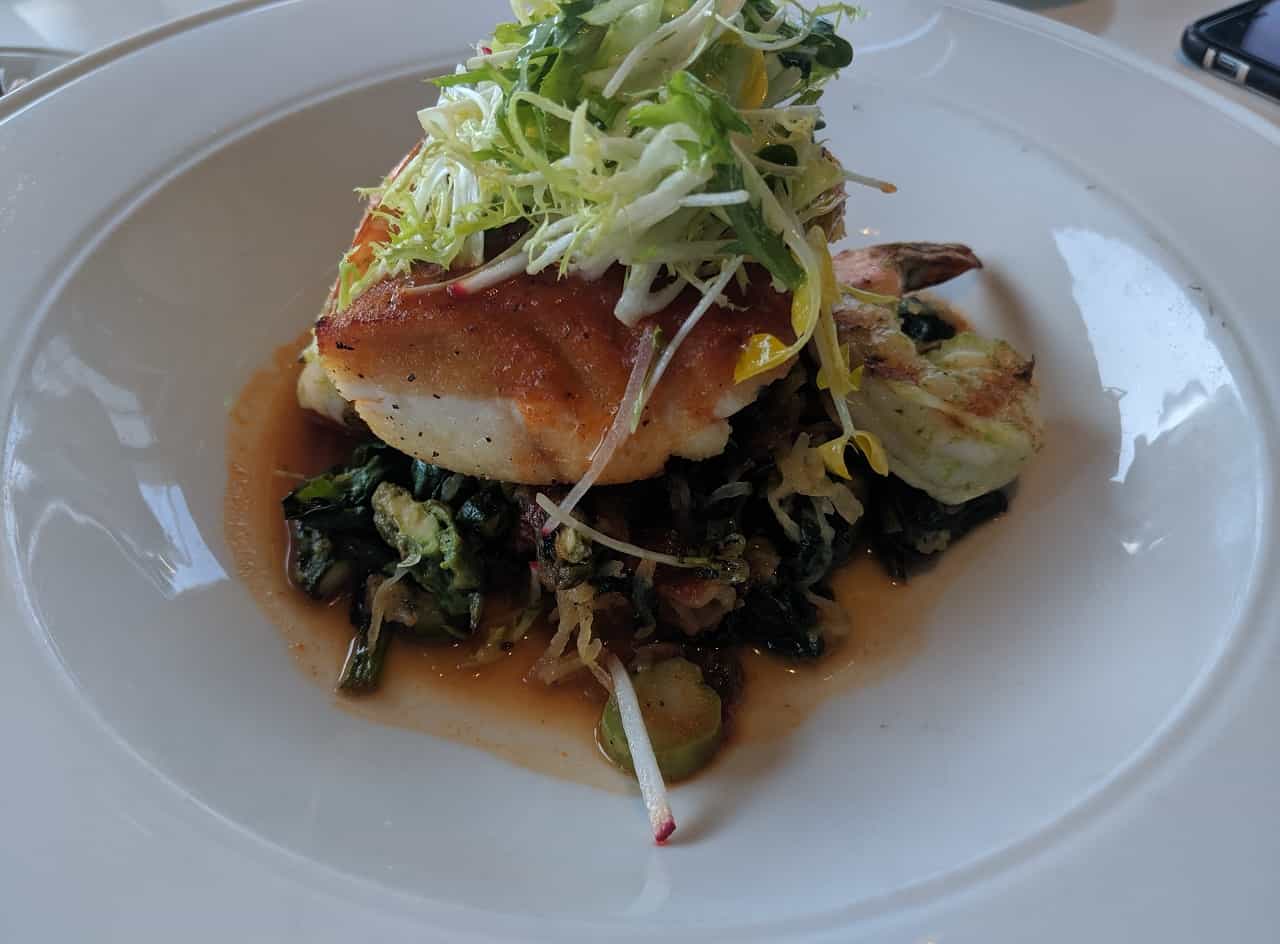 Located on the main floor of Hotel Paseo is the AC3 restaurant and bar, serving a great variety of food and drinks. The restaurant serves food that satisfies tastes of a wide variety of consumers, from meat lovers to vegans and everything in between.
The food portions are a good size, not too big and not too small. The drink menu is quite extensive and should fulfill all your needs. The dessert menu consists of seven items, all of which were ordered by our host Patrick Pharris, see picture below, they all tasted great.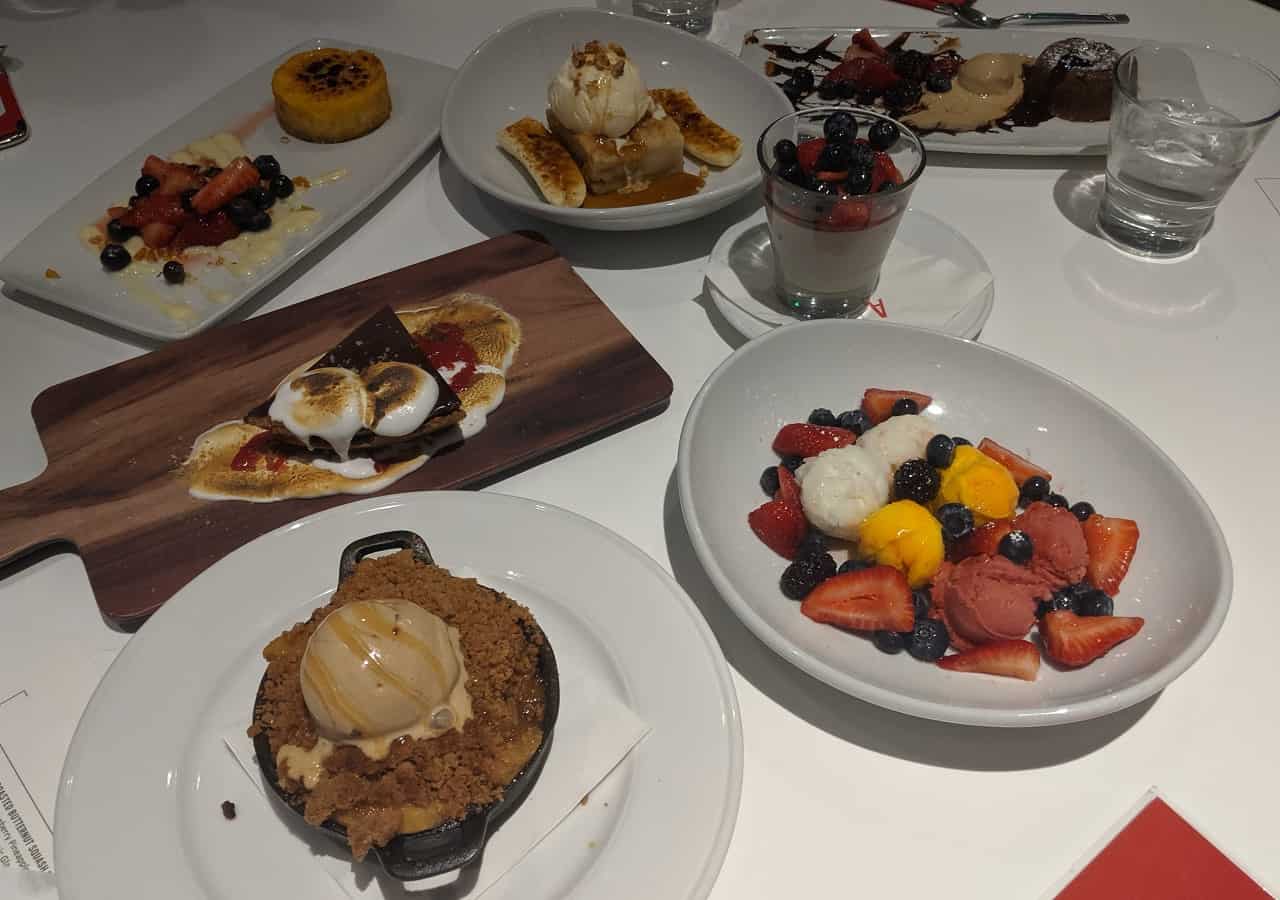 Desert Adventures in a Classic Jeep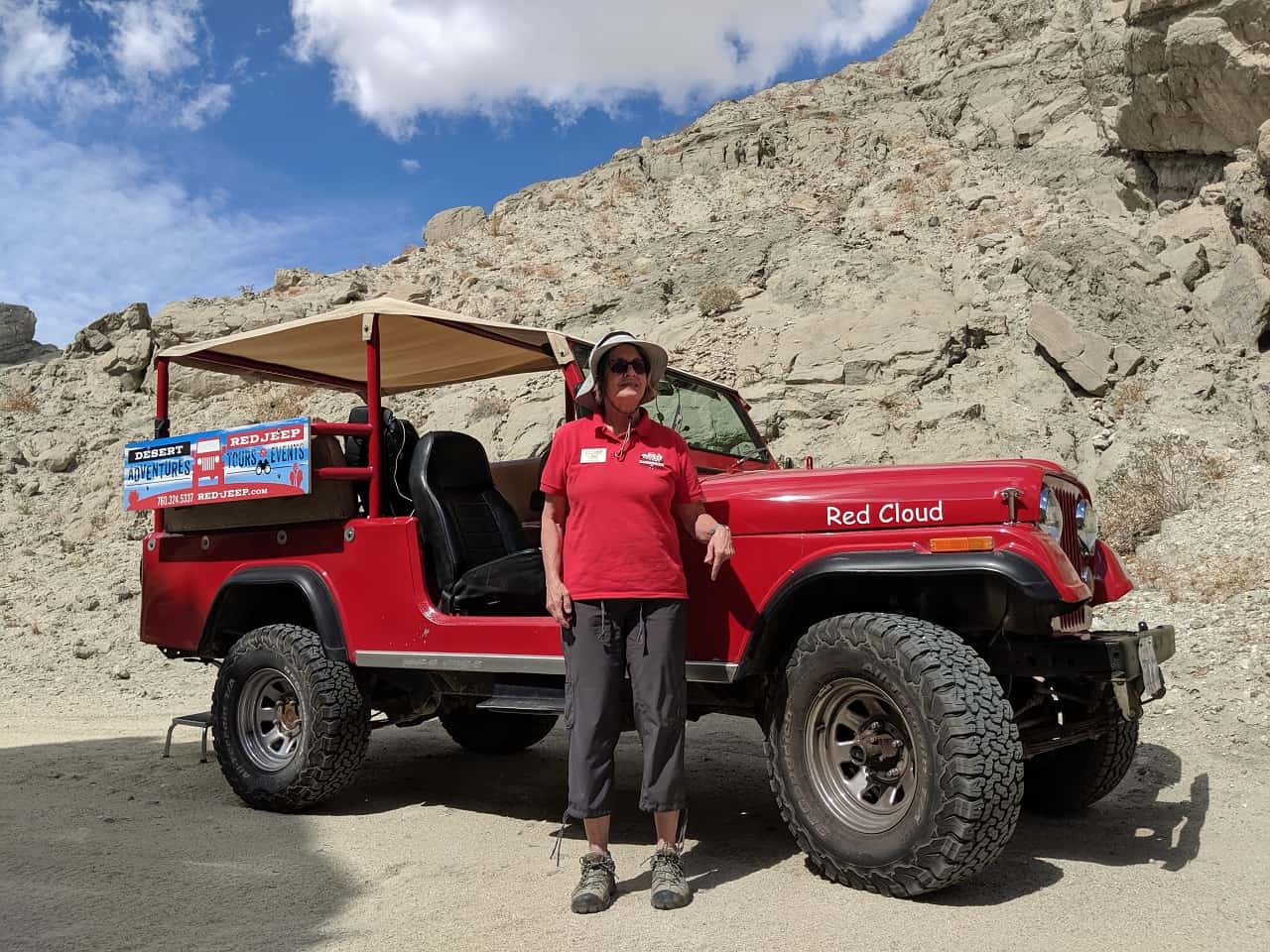 After our day out on the track at the BMW Performance Center, we were treated to a surprise adventure in the mountains around Palm Springs. The tour of the mountains was provided by Desert Adventures Red Jeep Tours & Events. We were taken into one of the off-road trails by our very knowledgeable tour guide Lane, she gave us a good biology/history lesson on the desert, tectonic plates, and mountain ranges surrounding the Coachella valley.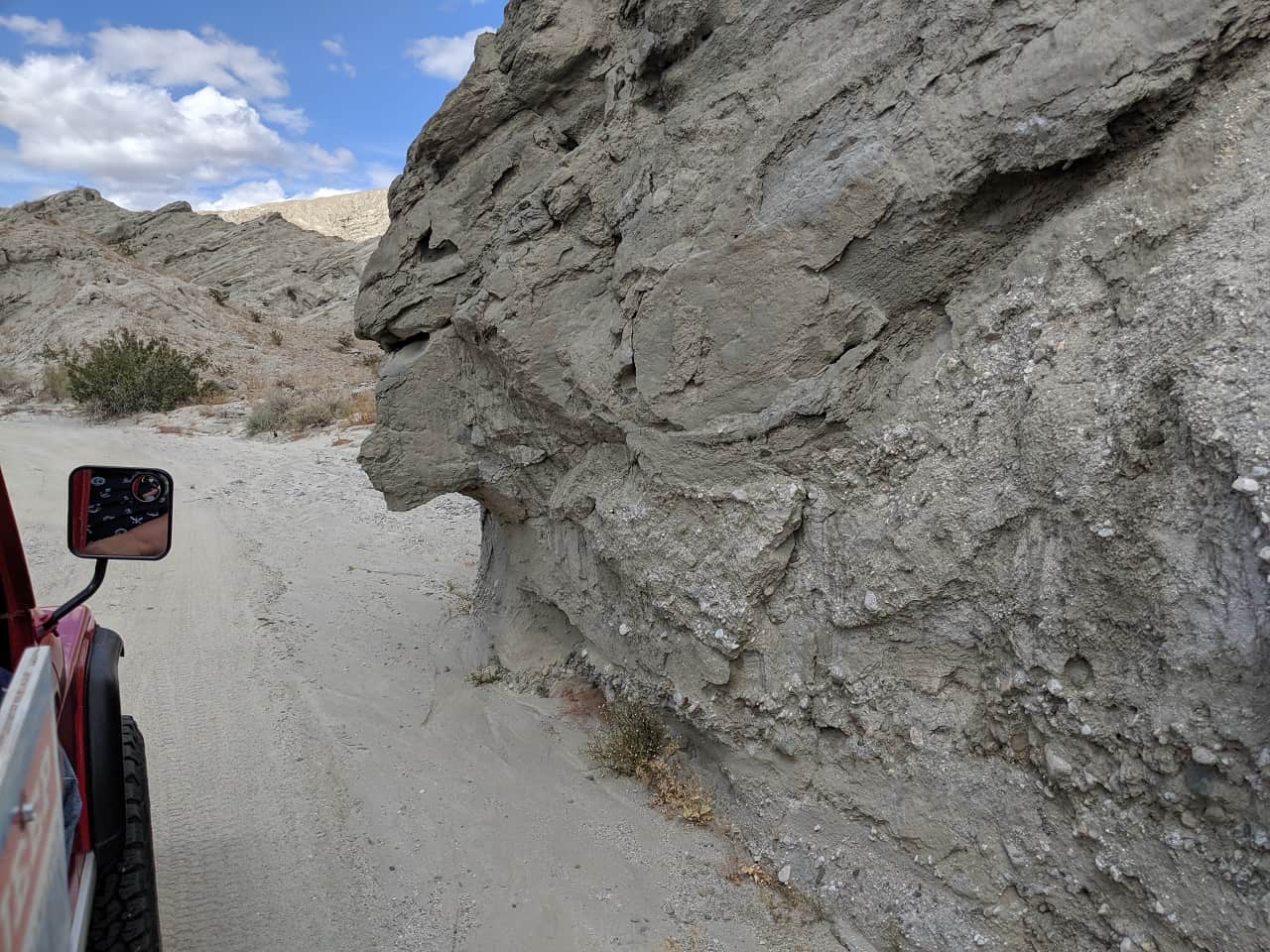 Our tour lasted about 3 hours, due to our limited time, however Red Jeep Tours offers a lot of different tours of the various mountain ranges in the Coachella valley and they provide tours to Joshua Tree National Park.
Dinner at Babe's Bar-B-Que & Brewhouse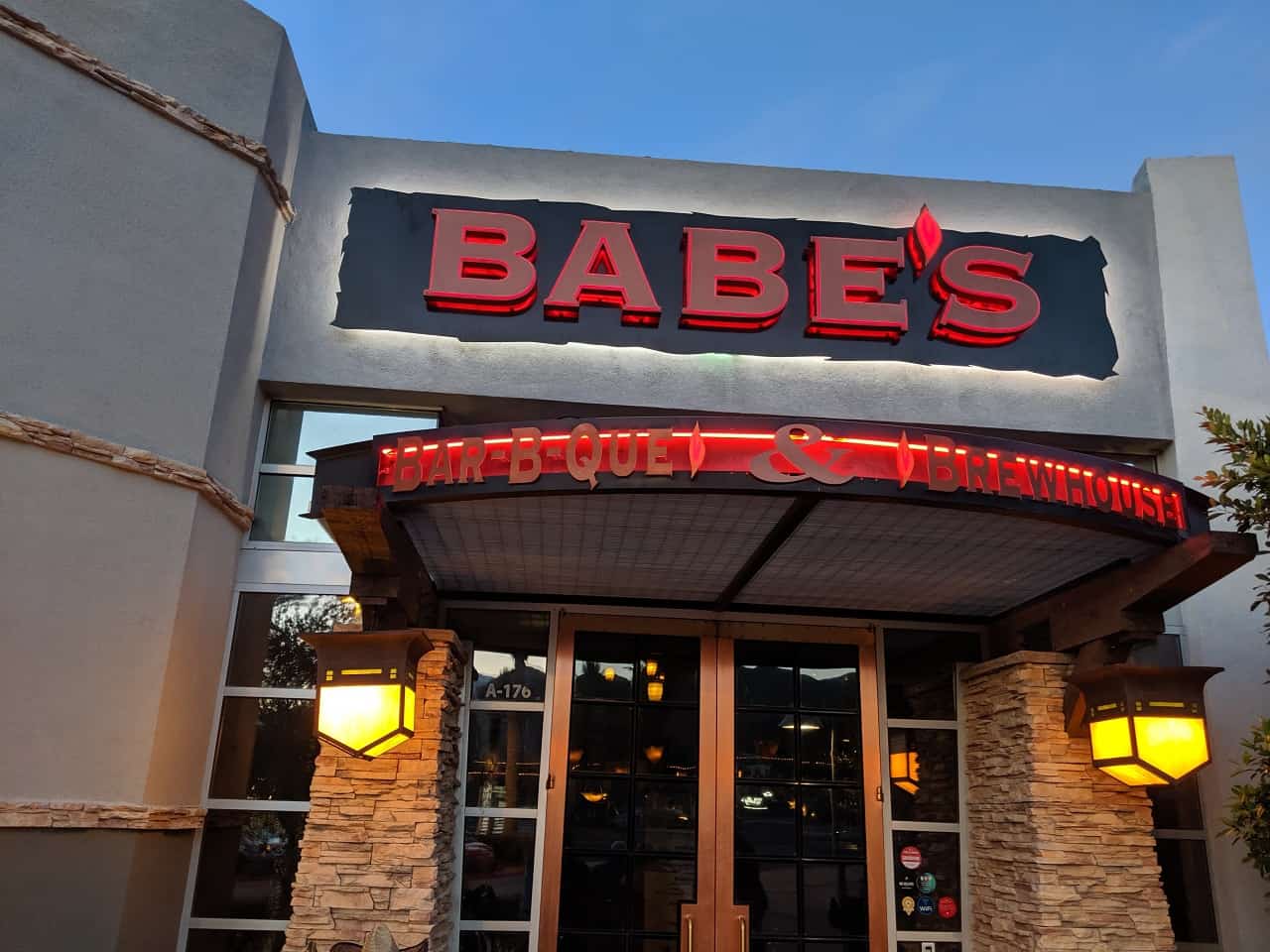 Babe's BBQ and Brewery is dream come true for the meat and beer lover, offering a wide variety of barbecued meats and their own brewed beer. If you don't eat meat, Babe's also offers a salmon meal, which is what I ordered.
I didn't expect a salmon dinner at a place like this to taste great but I was extremely happy with my salmon dinner, I would place it in my top 3 salmon meals I've ever had. The salmon looked steamed but tasted like smoked salmon, a combination I've never had, and I absolutely loved it.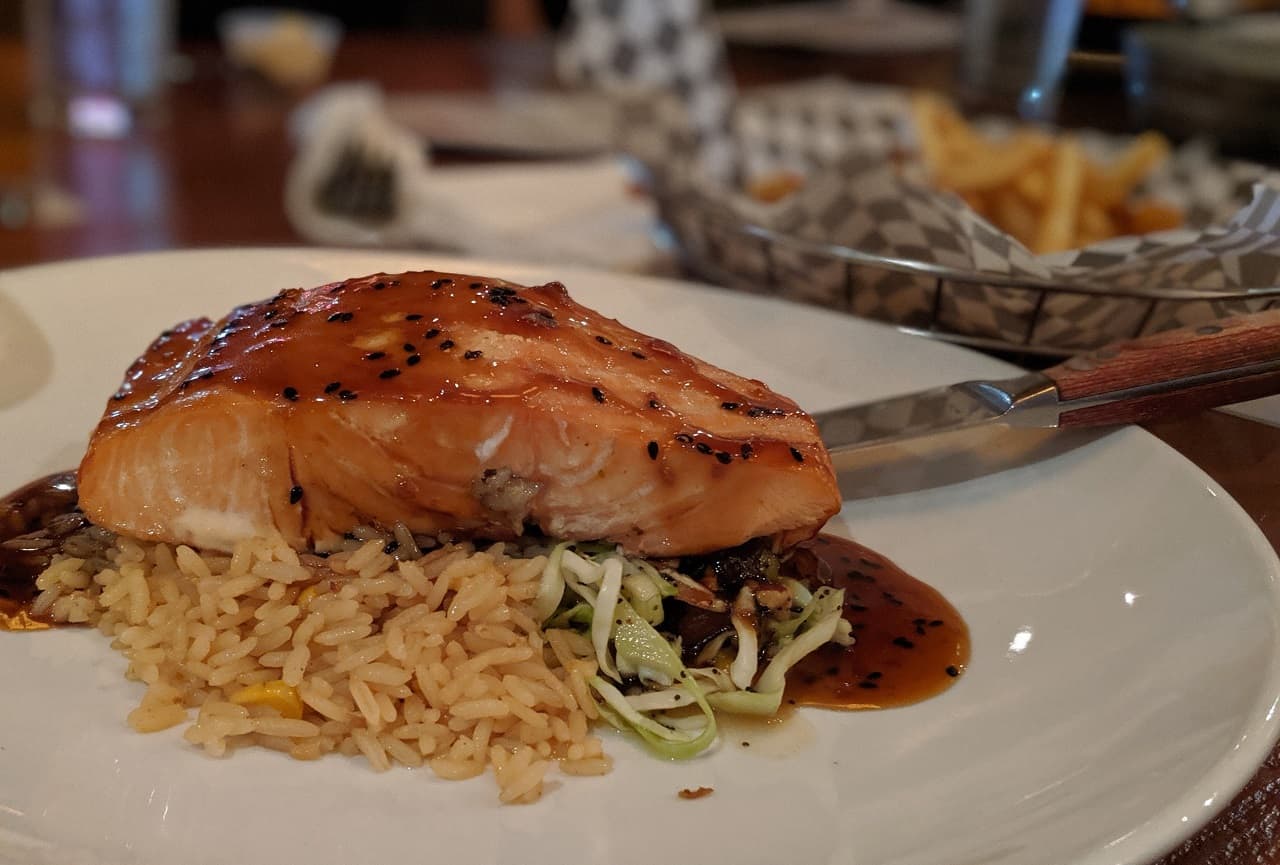 Closing Thoughts on the Trip
I instantly fell in love with Palm Springs, the city and surrounding area, the area has a nice relaxed environment and provided a much needed break from the fast life of living in a major city. I especially loved all the palm trees that can be found everywhere in the area. The weather is beautiful, this area is a desert but it also rains here, which it did on the day I arrived, adding greenery to the tan of the sandy background.
I would like to thank our host hotel, Hotel Paseo, AC3 restaurant, Babe's BBQ & Brewery, Desert Adventures Red Jeep Tours & Events, and the Greater Palm Springs Convention and Visitors Bureau, for setting up a memorable trip. I'll be sure to visit Palm Springs on my future trips.