There's nothing more irritating than the dreaded red battery symbol flashing at you every time you look at your phone screen. Or the constant reminders on your laptop to connect to power when you're mid-flow of editing your latest video.
Many of us have turned to portable charging devices, giving us that extra boost when we need it. Whether in the wilderness, halfway up a mountain, or just out for our lunchtime walk while avoiding the office, having our electrical devices ready to go relieves stress and panic. But how many of these chargers last? And how many of them are broken and forgotten about within a year?
The Dark Energy Poseidon Pro is a portable charger unlike no other.
Suited for adventurers, explorers, office dodgers, and everything in between, the Poseidon Pro is a power bank made to last.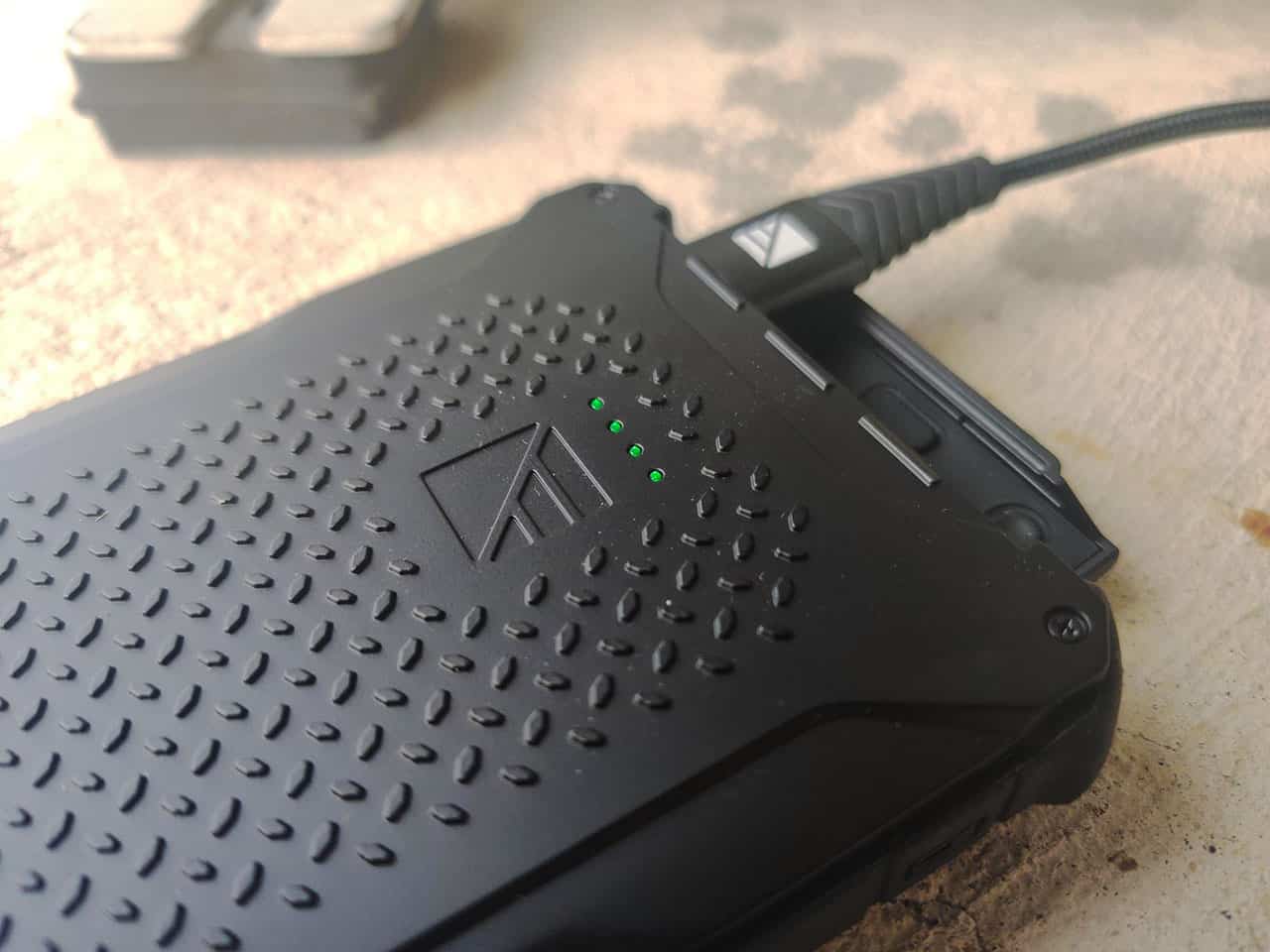 Priding itself as the most indestructible, rugged, fearless, and robust portable charger on the market, the Dark Energy Poseidon Pro has made a name for itself over the past five years. Not only is it protected by a solid outer layer of armor, but the charger is proven to be waterproof, shockproof, drop-proof, and pretty much life-proof. It would probably still be around with the cockroaches after a nuclear blast.
With a 10,200 mAh internal battery, the Dark Energy Poseidon Pro can charge at least 2.5 times faster than your average power bank or wall charger. Adding a minimum of 36 hours to your smartphone, 38 hours to your mobile GPS, or 5+ to your laptop, it's the ideal companion when facing unknown locations and uncertain adventures.
Tech experts have certified the Dark Energy Poseidon Pro IP68 for sand, dust, and shock resistance. This is the highest water and dustproof rating available, meaning the portable charger can be submerged underwater for 45+ minutes. It takes the pressure off a bit when there's a snowstorm.
And that's not all. This life-changing-death-defying portable isn't take up any extra space or add additional weight to your already overpacked bags. It's as small as your smartphone and is designed so that you'll barely even notice it's there (until you need it, which, being the go-getter you are, will be pretty often).
"A solid battery pack," Chad Glauser, whilst climbing Everest.
The all-important functional parts of the Poseidon Pro can be found under the impressive waterproof housing. It will have your back in complete darkness with two USB-C charging ports for dual charging, a Micro USB input port, and an LED/SOS flashlight.
Are you worried about the lifetime of your new charger? It's understandable, seeing as most on the market promise the world, sell us a dream of never-ending battery juice and then die on us just a few months later.
With the Dark Poseiden Pro, a dedicated team of researchers and engineers have conducted multiple tests to ensure your charger will last a minimum of 5 years. A recent trial resulted in the tested power banks retaining at least 60% of their life after five years.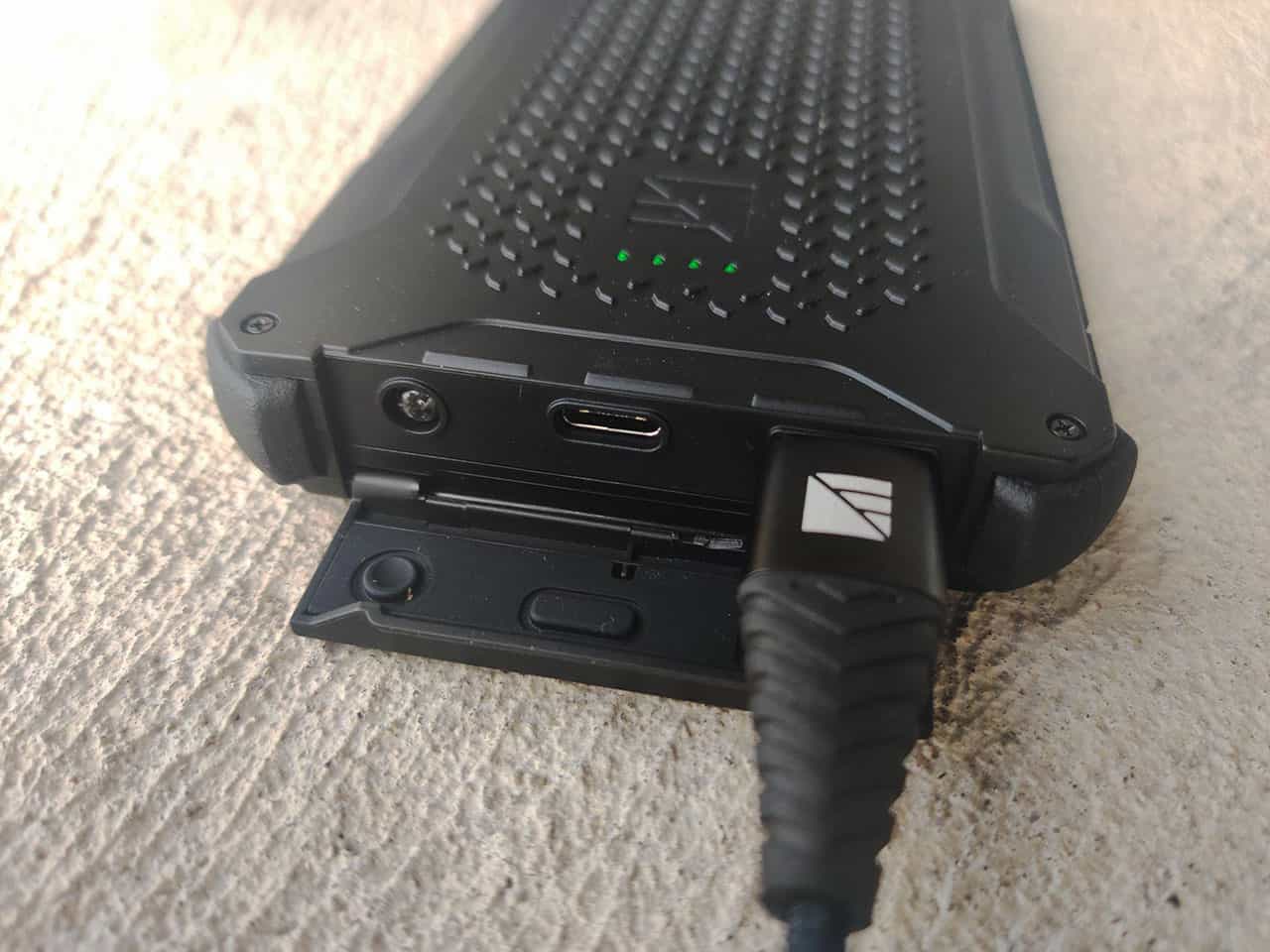 And the magic doesn't stop there. Not only are you receiving the most durable power bank on the planet, but the Dark Energy team has been working tirelessly to ensure your charger comes with all the necessary gear. With a 3ft ballistic fiber-reinforced USB-C cable and a durable cable managing strap, the team has thought about every angle when storing and keeping your device safe.
Not forgetting the ultimate power bank companion; the 5-in-1 carabiner pro. This piece of equipment not only acts as a standard carabiner but works five times as hard to be a sharp cutting edge, a bottle opener, a glass breaker, and a dual-head screwdriver. Even without the charging, it's a tool you won't want to leave at home!
"The best for hostile conditions." – Men's Journal
Ultimately, the Dark Poseidon Pro is more than just a charger. It's a tool that can take a blast from a shotgun and cope with the pressure of a 1000+ lb crushing force, all while ensuring you can take the all-important photo when you're reaching your final summit.
Dark Energy products have been used, tested, and praised by professionals and consumers worldwide. Frequently being described as 'an absolute must-have' in online reviews, it's pretty clear that the Dark Energy Poseidon Pro is an absolute must-have.
No other charger has proven itself like Poseidon.