If you're one of our long time readers, you may remember an article we put together about a year ago called Nootropics – The Facts About "Smart Drugs". Though we didn't cover the CILTeP stack at the time, we covered many other nootropics and smart drugs.
If you haven't read the article (or have no idea what smart drugs are,) then I highly recommend giving it a read; it's a pretty good introduction to the wonderful world of intelligence and memory boosting drugs and supplements.
After you're done, come back and let's have a chat about a new supplement called CILTEP that I've been experimenting with for the past few days year.
Edit: Updates and additions at the end. 9/25/2015
What the heck is a CILTEP stack?
CILTEP stands for Chemically Induced Long Term Potentiation, and in a nutshell, it basically means taking a substance that will help your brain store more in long term memory. I first learned about CILTEP on Reddit and decided to do a deep dive.
At this point, any further explanation delves deep into the realm of hard science, and for that I defer to Abelard Lindsay, the creator of the CILTEP stack. If you listen to this interview he did with SmartDrugSmarts, you'll learn all about the potent PDE4 inhibiting effects of Artichoke extract, and the cAMP increasing qualities of Forskolin – the two main components of the CILTEP stack. He'll explain why they work so well together, and what inspired him to combine them. It's interesting stuff, I promise!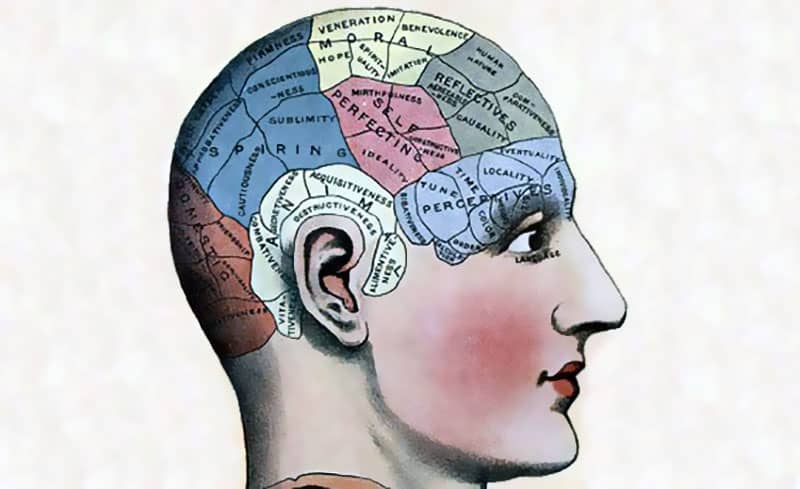 But enough of that. I'm guessing what you really want to hear is: does CILTEP work? Does it dramatically increase memory, recall, and motivation?
3 Days of CILTEP
Before I outline my experiences, I want to point out a few things up front. They may not make sense immediately, but you'll understand by the time you finish reading this article.
I haven't had a cup of coffee in over a decade, and avoid caffeinated drinks.
I've tried just about every nootropic substance under the sun, including all the popular racetams such as Piracetam, Aniracetam, and Pramiracetam. However, I stopped taking them over a month ago to give myself a clean slate after discovering CILTeP on Reddit.
This CILTEP and "Smart Caffeine" was provided, free of charge, by Natural Stacks for me to experiment with. I asked them for it, not the other way around.
Now, with that out of the way, here is what happened the first day I took CILTEP without caffeine. You may notice I've mentioned caffeine a few times, and the reason for that is about to become clear.
Day #1
To start things off, I took 3 x CILTEP capsules, and 0 x Smart Caffeine
Lack of brain chatter. The constant flow of voices in my head were quieted.
I felt like I was living in a memory.
Intense calm and focus.
My face felt slightly warm, and I felt slightly off.
I definitely felt something that day, but I also felt a little strange… almost spaced out. Enough to deter me from trying it again, though? Not a chance.
Day #2
I took 2 x CILTEP capsules, and 1 x Smart Caffeine. Also worth mentioning is that Smart Caffeine is Caffeine + L-Theanine, the substance found in Green Tea.
Deep desire to learn. I actually spent hours practicing French, a language that I loathe, and usually devote only 20 minutes a day to studying, tops.
My mind felt like a sponge. I was easily able to remember new vocabulary from French, as well as a wide range of terms and scientific concepts from the various Futurology articles I spend part of my day poring over.
I felt balanced, and happier than usual, without feeling manic.
Doing tasks, even ones I had been avoiding, felt effortless. I had none of the annoying "start up cost" I usually feel.
As you can see, day two went a lot better. I suspect there are a few reasons for this. For one thing, I seem to be especially susceptible to smart drugs. As an example, even half the usual dose of Noopept would be completely overwhelming for me. When I lowered my dosage of CILTEP, my experience was markedly improved.
Lastly, on my second day I took Smart Caffeine, and here is where I explain why I'm making such a big deal out of caffeine. As you may know, caffeine increases levels of dopamine in the brain. If you listened to Abelard's interview, you'll know that Dopamine increase is an important factor in the CILTEP stack. Given that I've had so little exposure to caffeine over the years, well… I have a feeling that I feel the effects a lot more than someone who drinks 4 cups of coffee a day.
So the question is, is it simply the caffeine making me feel this way, or does the CILTEP stack just work better with the Caffeine + L-Theanine combo? I'm betting it's the latter.
Day #3… Kind of.
I'm going to cheat a little here. You see, I've actually been using the CILTEP stack for more than 3 days, experimenting with different dosages, and going with and without the Smart Caffeine. Instead of boring you with my daily accounts, I'll tell you my overall findings in one sentence: CILTEP consistently works better for me when taken in conjunction with Smart Caffeine, ie: Caffeine + L-Theanine. In fact, it works so well, that I'm comfortable giving CILTEP + Smart Caffeine a big thumbs up.
So… Does CILTEP Work?
Despite my off day while I figured out my ideal dosage, CILTEP has been by far the most impressive nootropic I've ever tried, period. If you've never tried nootropics before, or have, and noticed meager results, then CILTEP might be worth a try. Unlike most racetams, the effects are rapid and extremely noticeable.
You can order the CILTEP + Smart Caffeine combo for $53.90 USD.
If you have any questions about my experience, or the stack in general, I'll do my best to answer them. Just leave me a comment!
Updates – February 2014
I've had quite a few people asking me to do a little update now that I've been on CILTeP for a few months. Since I'm about to add something new to the mix (resistant starches), I figured that now would be the time. Here goes…
The question I'm hearing the most is, does the Reddit CILTeP stack still work? I can answer that one quite easily: yes it does!
After discovering CILTeP on Reddit, I've used it consistently.
I'm no longer feel the intense focus I had when I started, and I'm fine with that. Instead what I'm left with is excellent, effortless memory. I can still remember the name and address of a new bar I tried out weeks ago. Website urls and article details? Not a problem. As someone that previously had terrible memory, this has been pretty damn great.
Yes, overall I'm still pretty damn happy with CILTeP, and I'm looking forward to seeing what Abelard Lindsay comes up with next.