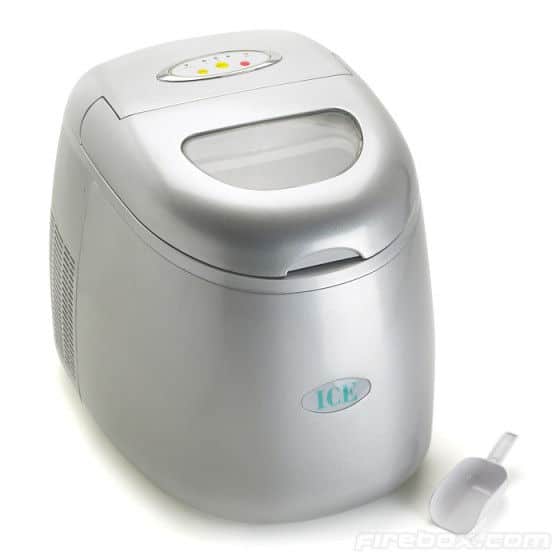 Ice is a basic necessity for any good party yet it's one of those things that gets overlooked or is usually the first thing to run out. There just never seems to be enough ice to go around and waiting for the ice trays in the freezer takes what seems like years.
This is where the Countertop Ice Maker comes to the rescue and turns out ice real fast. How fast? In as little as 10 minutes. The portable Ice Maker has a reservoir that can hold 2 liters of water and is capable of producing 12 large ice cubes every 10 minutes. The Ice Maker has options where you can choose the size of the ice cubes including small, medium, and large.
The Ice maker will keep churning out ice cubes until the storage compartment is full or the water reservoir runs out. At this stage, the Ice Maker will go into sleep mode and make a beeping noise to notify you of what's up. But is having ice on demand worth the $235 sticker price for this Ice Maker? I guess it all depends on how many parties you host.