This is a Sponsored post written by me on behalf of CBS Sports for SocialSpark. All opinions are 100% mine.
My first fantasy football experience was through my dad's office. As a fifth-grader, I knew jack about football strategy but memorized way too many player statistics courtesy of football trading cards and video game franchise mode. I could not remember multiplication tables but could recite how many receiving yards certain players earned the past season or the league leader in sacks.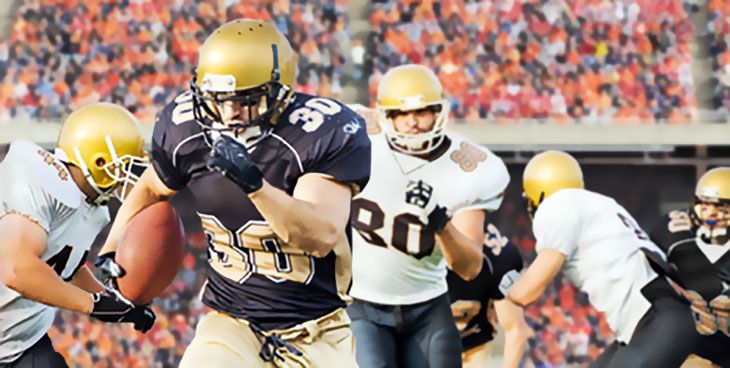 Each year in September, I begged my Dad to let me help him draft his team alongside his coworkers. Although we never placed first at the end of the season, the pizza and wings during the draft made multiple losing seasons worth it.
Years later, I joined leagues with my friends starting in high school. Three simultaneous leagues, to be exact. During those seasons, I put more thought into my bench than Algebra and attempted to sweeten one trade with Twinkies during lunch in the cafeteria.
These days as I have grown up into a 20-something professional, I'm back in the office with other coworkers just as I had done with my Dad years ago. And each year, the whole office looks forward to football season. Now it is finally here.
Football season means giving up all notions of being productive on Sundays and accepting that the coming weekends will include at least one day devoted to wings, beer, yelling at the TV, and talking trash to your friends. Of course, talking trash to your friends doesn't have to be limited to one day out of seven. Thanks to CBS Sports Ultimate Fantasy Football Game, you can create a league and mock your friends' drafting strategy, try to trick them in trades, and make sure that heated football banter continues all week.
CBS Sports Fantasy Football is a cut above the other available fantasy football platforms. It's the #1 Most Awarded Fantasy Football game on the net and is the preferred choice for most independent fantasy football experts. It's also the most customizable fantasy football game, with over 1000 ways to customize your league and your draft.
Sick of hearing about how long touchdowns should be worth more points? Are you tired of hearing complaints about sacks cutting into quarterback point totals? Customize your league's scoring, so your friends don't have any excuses. Use CBS Sports Fantasy Football to create the perfect league in no time, and then enjoy access to insider information and a free fantasy football draft kit only available from CBS Sports.
Football season is here, and there's no reason to keep it relegated to Sundays (or Mondays). Spread football joy (and trash talk) throughout the week with CBS Sports' 2014 Fantasy Football Special Offer.