In the 11th grade, all the students in my Tourism course had to create a one-week holiday vacation package with a detailed itinerary. The entire point of the project was to see which package would get the most "buyers".
Before the students even started talking among themselves, I knew 93% of them were going to create a Mexican All-Inclusive package, because that's just how most high school students think. I was tempted to do the same but ended up following my gut feeling. The package I came up with was a trip to Turkey and Greece. Surprisingly, my vacation package was the second most "purchased" deal. Of course, a Mexico trip ended up getting the most votes which came as no surprise to me. It has been a dream of mine to go visit Turkey and Greece and it was probably one of the few times I actually enjoyed my homework during high school.
Well, almost 10 years after high school and I still have not gone on this dream trip. I still have plenty of time and I know for a fact, it will happen in the next six to seven years. And while I wait for that trip come together, I am going to show you guys Top 10 Hotels in Turkey and perhaps I'll be lucky enough to visit a few of the places mentioned here.
Delphin Imperial Hotel
I won't go in any particular order as it would be difficult to decide. To kick things off, we'll look at the Delphin Imperial Hotel which is considered a new kid on the block. The Delphin Diva and Delphin Palace already get great reviews, and this new all-inclusive resort is sure to please. On TripAdvisor, the Delphin Imperial is already a Travelers Choice for 2013. I love the architecture of the building and waterpark which both adults and kids can enjoy. The Delphin Imperial Hotel offers nine bars, seven a la carte restaurants, a snack bar, and a patisserie. And because it's a new hotel, you can expect everything to be in excellent condition.
 Crystal Sunrise Queen Luxury Resort & Spa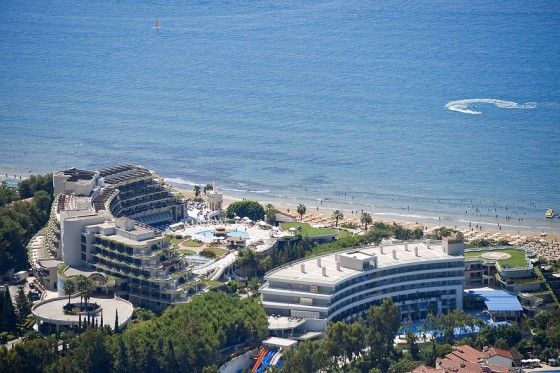 The Crystal Sunrise Queen Luxury Resort & Spa is super close to the beach and offers great views of the sea. This luxury resort was voted as "Best Hotels 2012" by the folks over at TripAdvisor. This place also offers world famous Turkish baths. If you're a tennis fan, then you're in for a treat as this hotel has eight tennis courts. And of course, there are plenty of restaurants, bars, and snack bars to choose from.
Barut Hemera Resort & Spa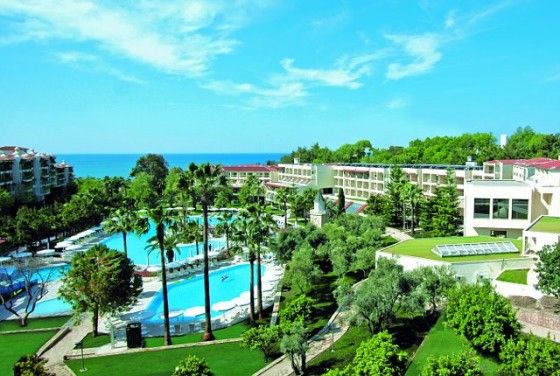 From what I've heard, Barut Hemera Resort & Spa is an ideal place to go for a vacation with your family. Nothing crazy and wild but still a great time with your close friends and family. There are lots of terraces available for sun bathers and variety of restaurants and shopping near by. There is also a satellite TV room so go grab a drink and watch sports from around the world.
Bodrum Holiday Resort & Spa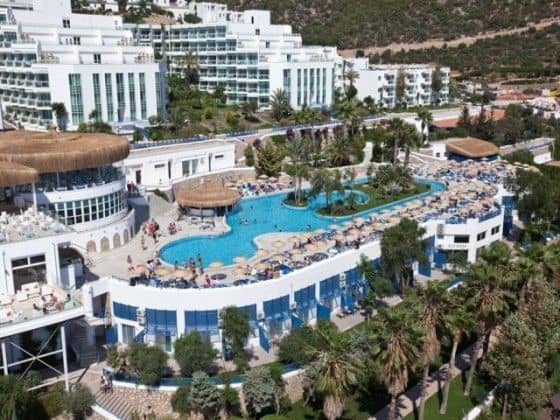 This great family vacation spot is situated in a hilly area of the Aegean coast. This hotel offers great all-inclusive facilities but one of my favorite things about the Bodrum Holiday Resort & Spa is the scenery of the surrounding area. The desert like mountains with greenery is something that really appeals to me. I also like the fact this resort has a dive center, another thing I've always wanted to experience. If you go towards the end of the busy season, you can usually find some really good deals at this resort & spa.
Lykia World – Oludeniz
Where nature and you become one. Lykia World Oludeniz is surrounded by beautiful mountains on one side and the sea on the other. They call it heaven on earth and I can see why. This all-inclusive resort is massive and they have activities to keep people of all ages happy. There is a great fun park just for kids while grown ups can enjoy adult only pools. All in all, a great place to check out and probably one of my favorites so far on this list.
Blue Bay Platinum Hotel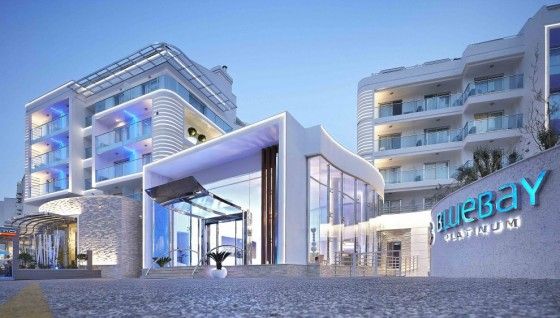 The first thing that catches my attention about Blue Bay Platinum is the awesome design of the building and how modern it looks. I am a big fan of the architecture here even though the hotel itself is not as big as the others mentioned here so far. There are a total of 283 rooms divided between three blocks. Four swimming pools can be found here along with a buffet restaurant and an a la carte restaurant. This hotel offers all-inclusive packages with reasonable pricing.
Kemer Resort Hotel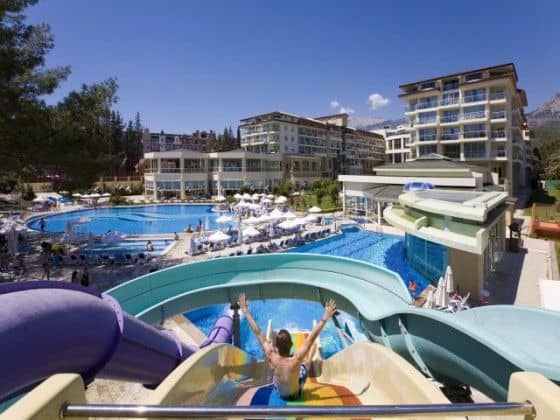 The Japanese and Italian a la carte restaurants are the ones to check out at the Kemer Resort Hotel. This facility features three out door pools, one indoor pool, and an adult only pool. The pool and beach bars are definitely worth a look and of course the games room. A private sandy beach can be reached via a shuttle service offered by the resort and outside bars, restaurants, and night life activities are all very close by. I have also heard good things about the entertainment staff and the shows they put on.
My Meric Hotel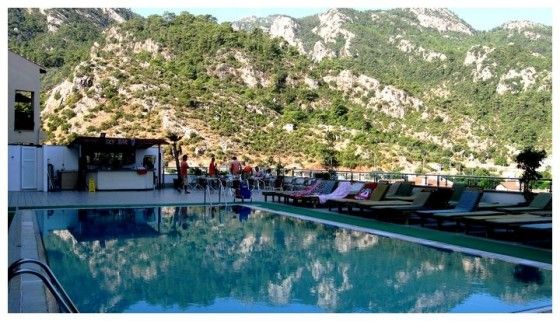 My Meric Hotel is rated at 4 Stars and is a perfect spot for a getaway with your significant other or even a family vacation. The rooms offer modern amenities and you can experience fine dining at their restaurants on-site. There are lots of activities to keep you busy including water sports as well as local tours in the area. Transportation is also available to take you into the famous Marmaris centre.
Hotels Near Completion
So our list of Top 10 Hotels in Turkey continues. While there are lots of great hotels in Turkey, there are also some really nice ones that are near completion and expected to open during the summer of 2013. Below are two examples of them.
Marcan Resort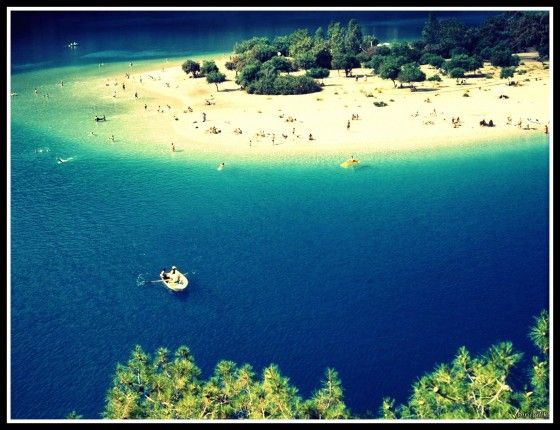 The Marcan Resort is expected to open in May of 2013 and the facility will be offer contemporary design and modern rooms. The focus of Marcan Resort will be more customer service oriented providing a more welcoming atmosphere for its guests. With only a 130 available rooms, that should be a lot easier to achieve compared to other resorts which are massive. Some things to expect include Turkish baths, a sauna, pool table, darts, and even bingo. Food will include local Turkish cuisine as well as world cuisine (both being buffet style).
Vogue Hotel Bodrum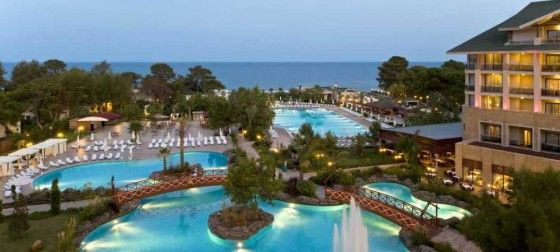 Just like the Marcan Resort, the Vogue Hotel is expected to open sometime in the summer of 2013. A bigger hotel with 304 rooms, that means you can expect a lot more activities and reduce the chances of you getting bored. There are lots of great things planned and currently being worked on such as a 700 meter stretch of sandy beach, four swimming pools which include a lazy pool, 13 bars…yes 13 bars! And that doesn't even include the beach bar and lobby bar. For the health freaks, a vitamin/portein bar will also be available. Some great restaurants are in the works right now which will offer Mediterranean food, Lebanese dishes, and other fine world cuisines. Keep an eye out for this hotel, sounds like a pretty awesome spot.
So, that was our list of Top 10 Hotels in Turkey. Maybe one day, I can may my own Top 10 Hotels in Turkey based on personal experience by visiting a whole bunch of them. Unlikely but a happy thought for me.