"I take ridiculous pleasure in what I eat and drink."
– James Bond, from the novel Casino Royale.
James Bond is an icon of masculinity. He's handsome, deadly, and there's pretty much nothing he's done that isn't debonair and suave. He could order a drink and make everyone remember it.
Most of us will never have Bond's fast cars, his tools… his license to kill, but we can certainly enjoy one of his many classic cocktails the next time we're at the bar, or have friends over for a party.
Shaken, Not Stirred: Drinking James Bond Style
Now, I may be the wrong guy to foil an international super-criminal, but I can certainly help you craft a cocktail. Starting with Bond's most iconic drink…
Vodka Martini, Shaken not Stirred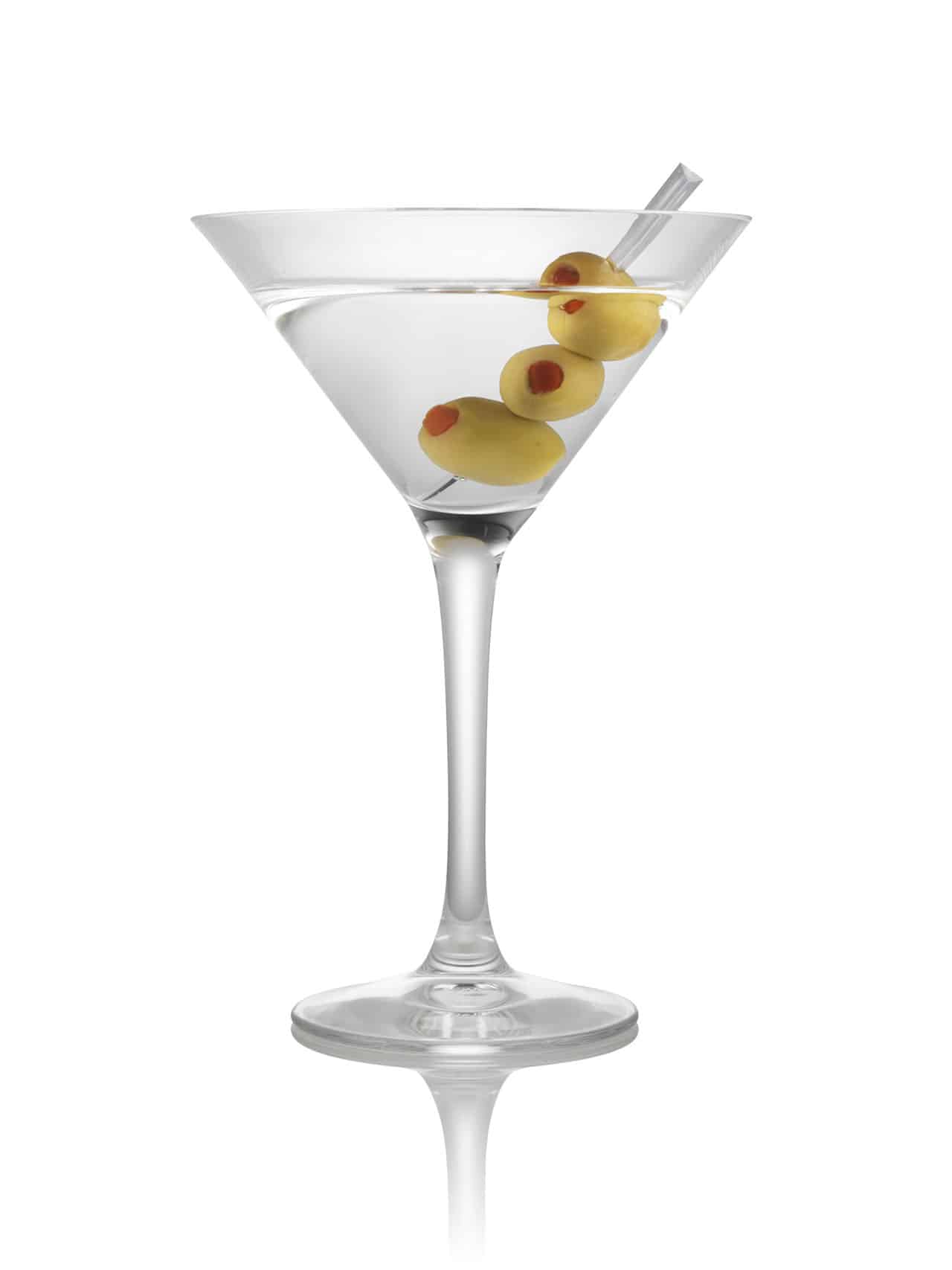 The classic line was first said in film by Dr. No in 1962, and Mr. Bond said it himself in Goldfinger (1964). The technique of the famous Bond Martini flies in the face of connoisseurs who claim shaking "bruises" the liquor, but you can drink it how you like.
Chill a martini glass in the freezer. Fill a pint glass with ice and then add:
3 ounces vodka
1 dash dry vermouth
Fit a shaker onto the glass. Agitate over your shoulder until it freezes to your fingers. Hit the shaker with the heel of your hand to free the metal from the glass. Parting the glass and shaker slightly, pour the cocktail while holding all the ice behind. Show off your frozen palm-print.
Which vodka? Smirnoff was the original choice of the Bond movies until Stolichnaya took over in 1985's A View to a Kill. In Die Another Day (2002) Finlandia steals the spotlight. Product placement, whether Mercedes or Heineken, is huge in every Bond film.
Vesper Martini
The Vesper is a true Bond original, named after Vesper Lynd from Casino Royale. The drink appears in the book (1953) and the movie (2006). Bond describes it as:
"Three measures of Gordon's. One of vodka. Half a measure of Kina Lillet. Shake it over ice and add a thin slice of lemon peel."
You won't find Kina Lillet anymore, but dip deep enough and you can score a bottle of Lillet Blanc. Good dry vermouth will do as well.
For a proper lemon peel, you need a channel knife. Not too shallow and not too deep, cut a v-shaped ribbon of lemon into the glass. Note the spray of oil which holds the flavor and aroma. Always cut so the spray mists the drink.
Mojito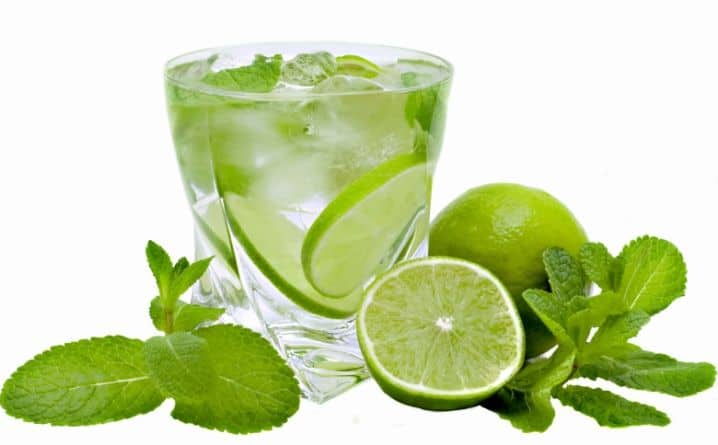 Never mentioned in the books, the Cuban standard appears in the film Die Another Day (2002) before it was common in America. Now no decent bar could be without fresh mint.
I've seen the mojito done many ways, but this is the fastest and best method:
2 ½ ounces good white rum
1 sugar cube
3 lime slices
4 sprigs of mint
club soda
In the bottom of a pint drop the mint, lime and sugar. Crush with a muddler. Pour rum over the muddler to rinse off the tasty bits. Add ice and shake. Serve in the same pint glass. Top with soda.
These are made best when the mint is still screaming fresh. Grow it yourself and snip right before you mix.
Mint Julep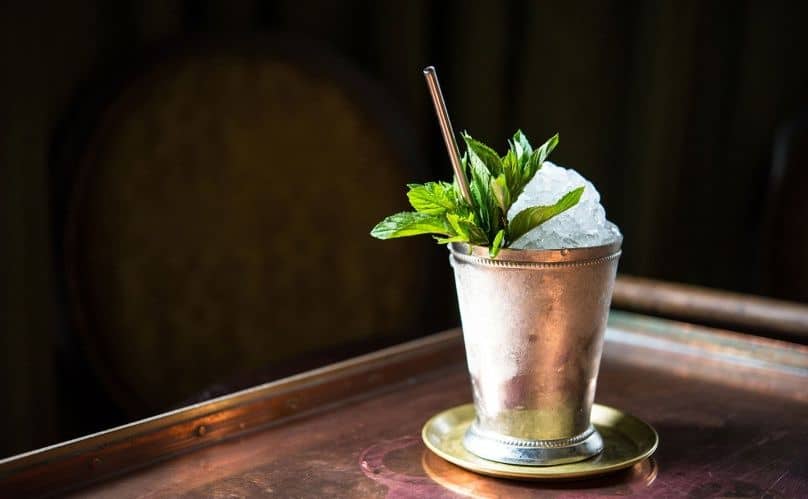 While we're talking mint, Bond had a julep at Goldfinger's Kentucky ranch.
Put ten mint leaves and a sugar cube in the bottom of a bucket glass. Grind it like the mojito and pour some good bourbon over the muddler. Add ice and pour back-and-forth into another glass a few times to incorporate the mint and sugar. Top with a splash of soda.
Sazerac
Bond is prevented from enjoying this New Orleans classic in Live and Let Die (1973) when he is captured by Mr. Big. The original recipe calls for ingredients nearly impossible to find. This is my more practical list:
1 ½ ounces rye whiskey
1 splash Pernod
3 dashes bitters
1 sugar cube
Chill one bucket glass. In a second glass, crush the sugar and bitters together. Add the whiskey. Rinse the first glass with Pernod. Add the whiskey mixture. Garnish with a lemon twist.
Ladies Will Love You, Your Enemies Respect You
A gentleman must be able to make a good cocktail. There's no gentleman like Bond. Using high quality ingredients, tools and practice, you can have a drop of that James Bond savoir faire.