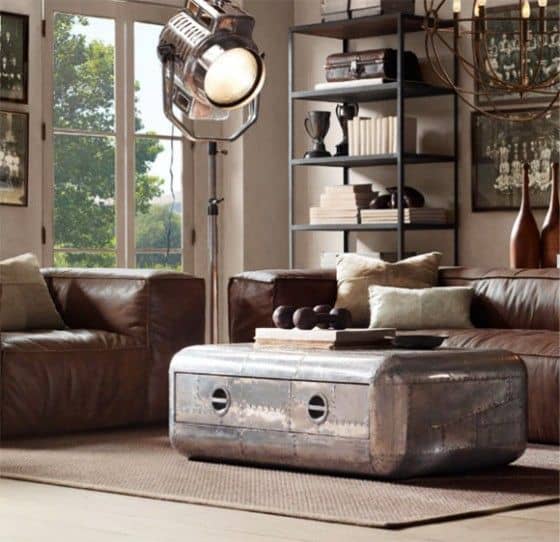 Here's a cool looking table that you can proudly display in your man cave; the Blackhawk Large Coffee Table takes its design inspirations from aircrafts from the mid-20th century.  It really looks like the materials used on the table came from fuselages of crashed or retired airplanes.
The table is made out of polished aluminum with exposed steel screws to give it the aircraft look and features rounded corners so you don't end up in the hospital by bumping into it.  The table is hand-made and features a solid hardwood frame and even comes with a drawer (to store your remote controls, video game controllers etc.) which is lined with black canvas.  Because each table is hand-made and out of aluminum, they each have their own unique personality with dings and dents that can't be found on another Blackhawk table.
The ultra-manly Blackhawk Large Coffee Table can be yours for $995.