Why is it so difficult to find hot photos of Billie Eilish? There's a good reason for that, but before we dig in, let's talk a little about Billie the artist, her upbringing, and her work.
About Billie Eilish
Billie Eilish Pirate Baird O'Connell, born December 18th, 2001, is an American singer-songwriter. In 2015, she and her brother Finneas O'Connell uploaded the song 'Ocean Eyes' to SoundCloud which gained a large traction overnight. The single was subsequently released by the Interscope Records subsidiary Darkroom.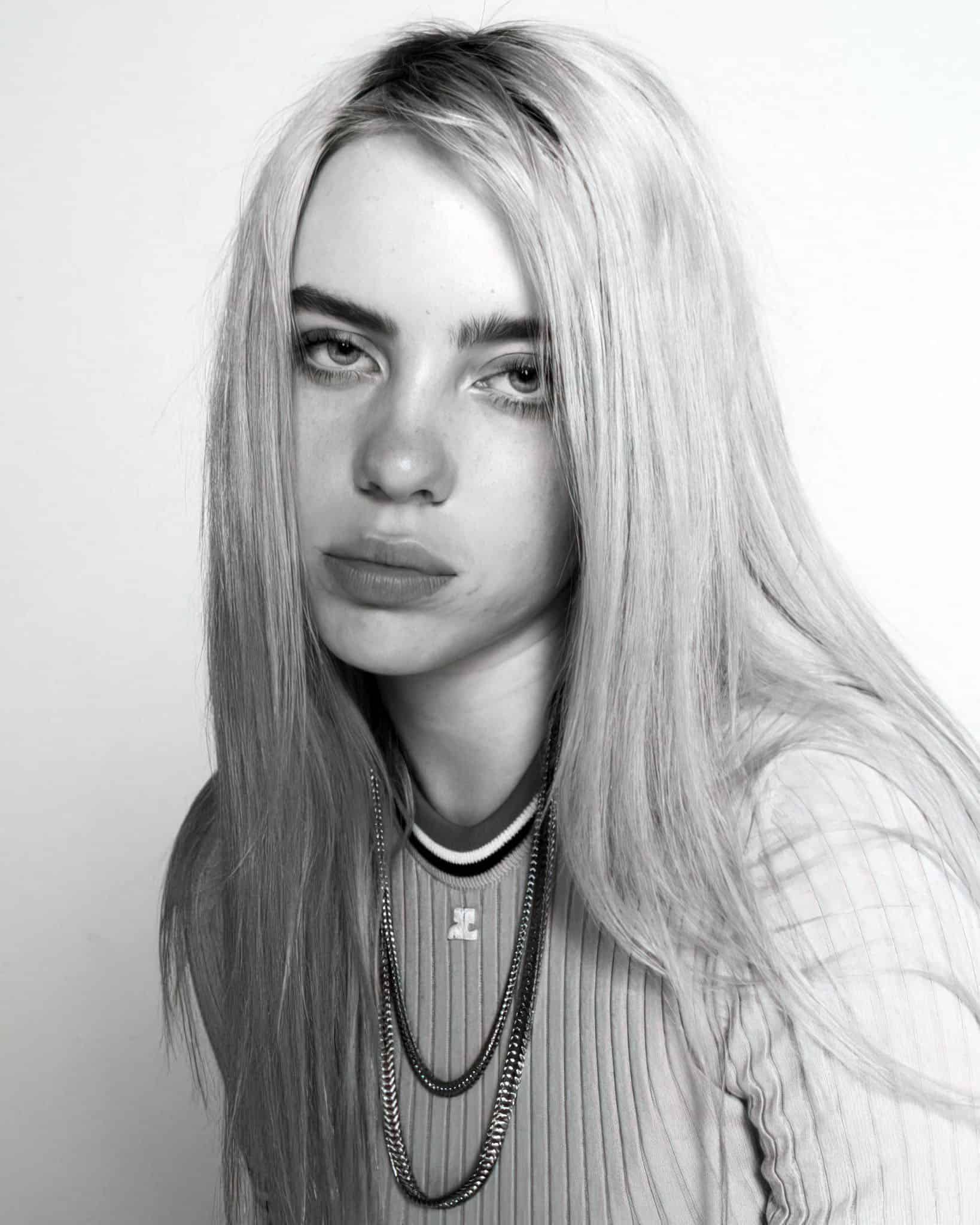 Eilish went on to release her debut EP, Don't Smile at Me in 2017 which became a sleeper hit, and reached the top 15 in the UK, US, Australia and Canada. As of 2021, Billie Eilish is 19 years old, however being a young woman who gained attention from the public eye, she began to be sexualized despite being underage for the majority of her career thus far.
Don't Smile at Me
In an interview with Billboard in July 2017, Billie spoke to the reasons for the EP's title: "My EP is called Don't Smile at Me for a lot of reasons, but one of them would be when [someone tells you], 'Smile. Why aren't you smiling? It's so much more beautiful when you smile.' Everyone's taught to smile. Girls are like, 'Look happy, look like you're having fun!' I'm not gonna look like anybody except what I am. I want to impress myself."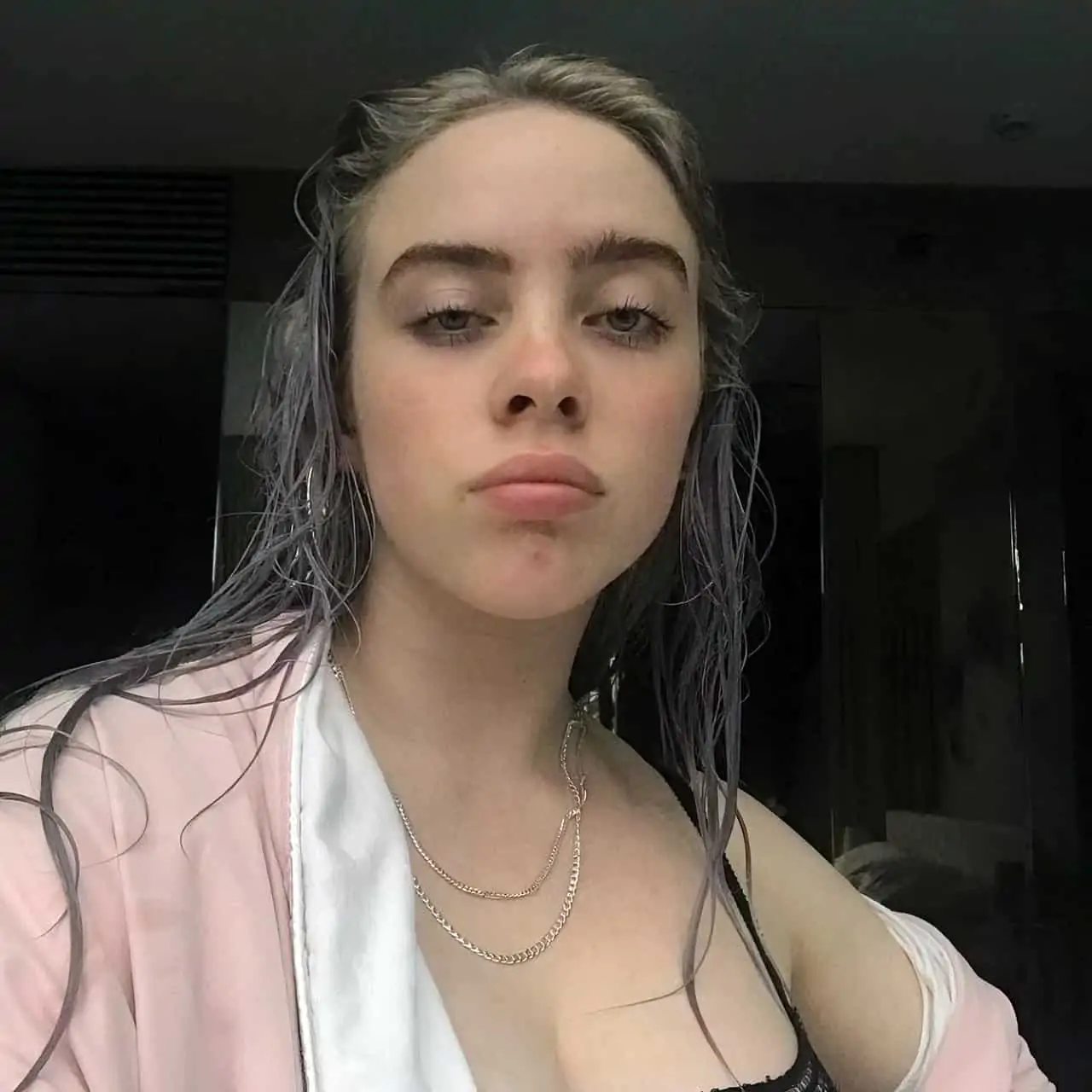 This started the important message from Billie Eilish to her fans that the expectations of others are nothing compared to the expectations you have of yourself. The singer has openly spoken about her personal life and struggles with depression, as well as her critical perception of her own songs. Her down-to-earth nature and honesty brought more adoration from fans who would go on to defend her through the severe amount of online hatred, complaints and death threats that Billie would receive ever since the start of her career.
Not My Responsibility
The short film, written and produced by Billie Eilish herself depicts her undressing to a commentary of her own, which addresses and criticizes the long-lasting public perception of her clothing choices and body. Originally premiering during Billie's Where Do We Go? World Tour in March 2020 as a visual interlude, the YouTube release saw 28 million views within its first five days, and 18 million views on Instagram. Critics and fans both praised the tone and subject matter of the 4-minute-long short film.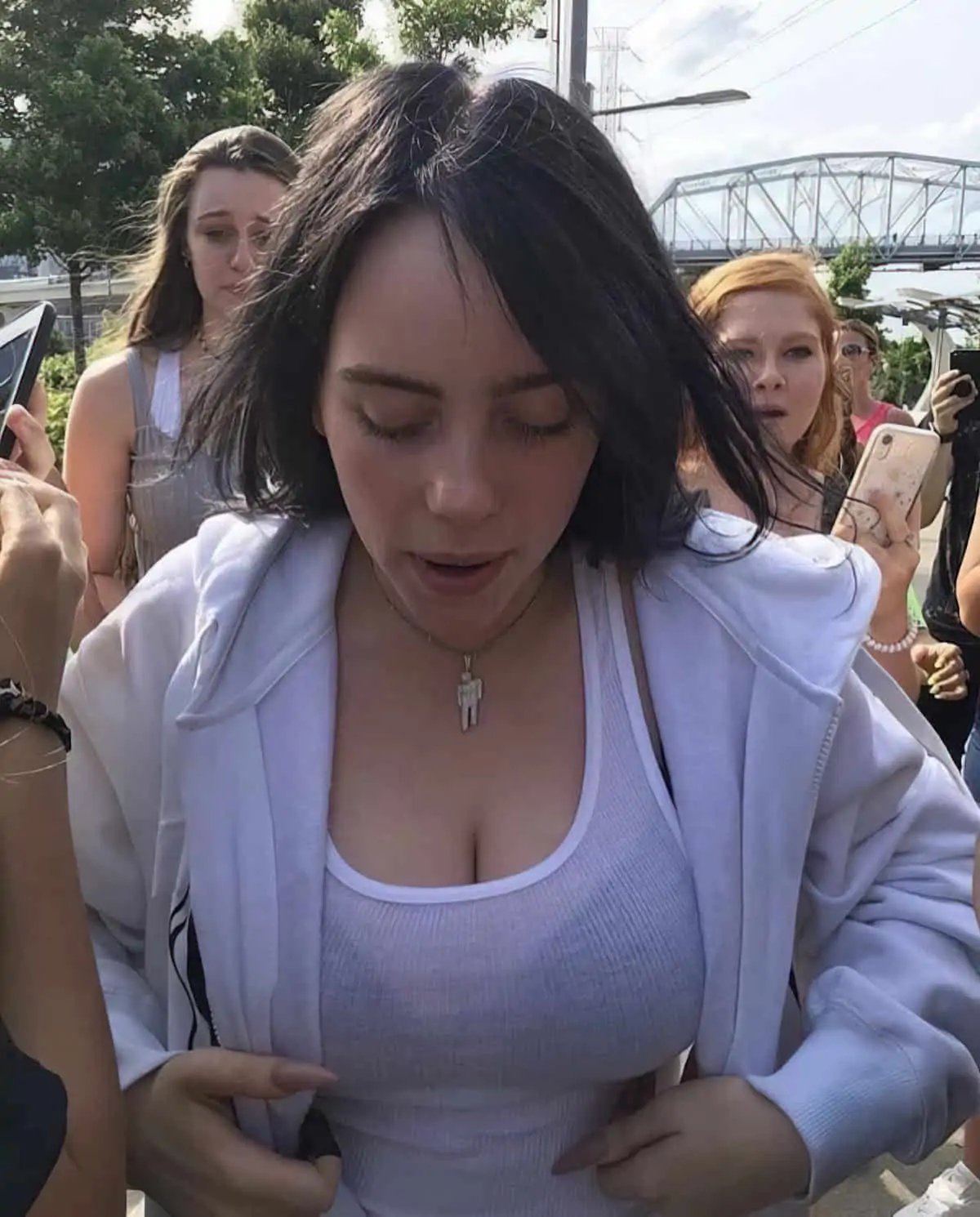 Many Billie Eilish hot photos portray the opposite of the singer's wishes, as her art is in her music, not her image. That's why there's so few in existence, as Billie revealed that her physical insecurities led to her decision to adopt her signature baggy wardrobe. When asked about her loss-fitting clothes decision from the beginning of her career, Eilish said, "The only reason I did it was 'cos I hated my body." Looking desirable is not Billie's message – the messages are in the lyrics. Which brings us back to a quote from the commentary in her short film from May 2020: "If I wear more, if I wear less, who decides what that makes me – what that means? Is my value based only on your perception? Or is your opinion of me Not My Responsibility?"
The World's a Little Blurry
This enlightening – and sometimes uncomfortable – look behind-the-scenes look about Billie Eilish's early rise to fame is an excellent coming of age story, which includes her life on the road during a world tour; the stage life; mixed with family life; all whilst writing, recording and releasing her debut album, WHEN WE ALL FALL ASLEEP, WHERE DO WE GO?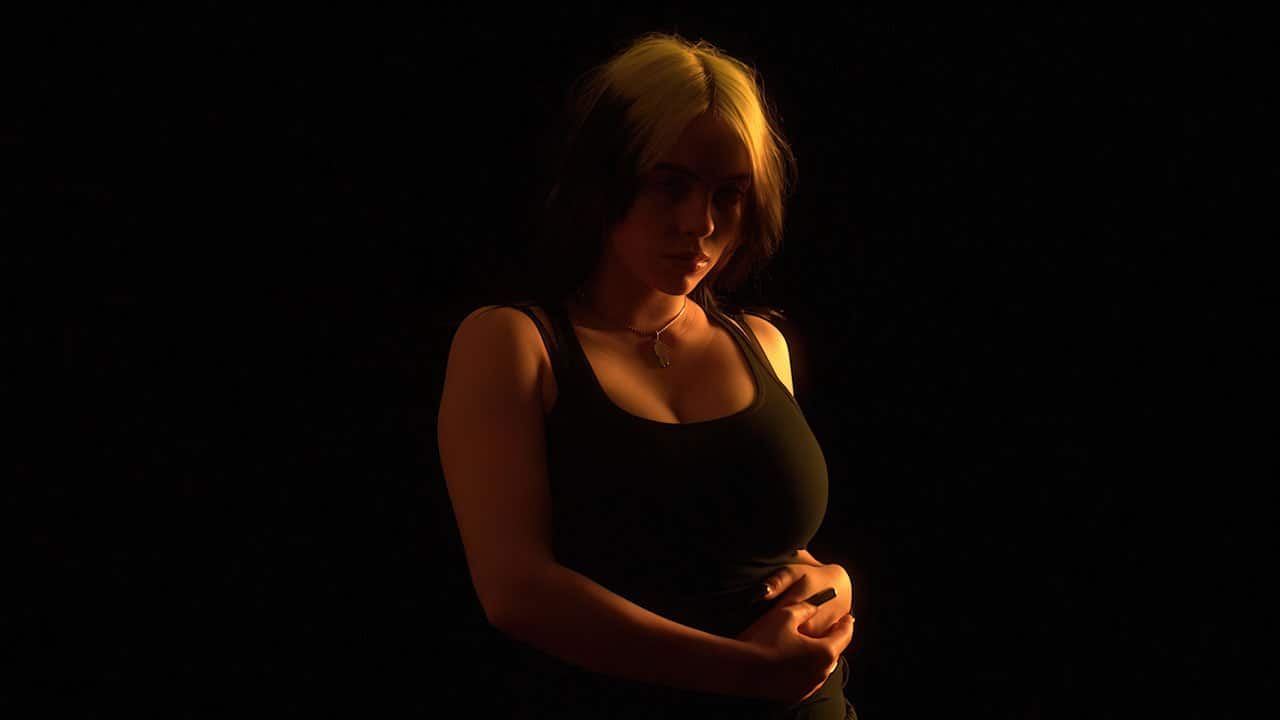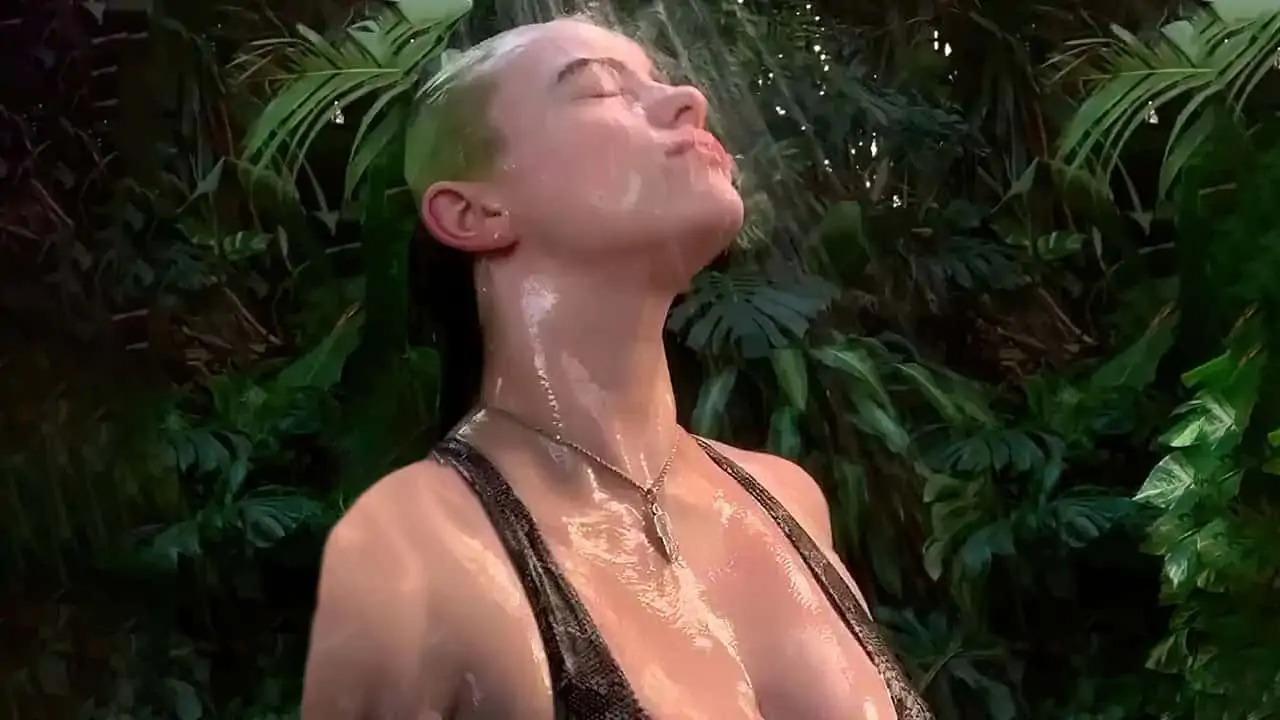 The World's a Little Blurry released on February 26th, 2021 on Apple TV Plus, and its title references a lyric from Billie's song, 'ilomilo'. Ilomilo in itself references two of her previous songs, 'bury a friend' and 'xanny'. See, the art is in the music, the messages and the references. Not in the Billie Eilish hot photos that may be found online. However, now that she's an adult, those aren't so bad to be looking at either.