HBO is churning out some very clever, dynamic, and off the wall comedy shows, each with its own loyal and growing fan-base. Some are making use of ground breaking camera styles and cinema verité styles, making them increasingly interesting to audiences looking for a bit more from their comedy.
I'm a big fan of Game of Thrones, but life can't just be about swords and penetration. So with that in mind, here's our run down of the best comedies you may not have seen:
Veep

HBO comedy drama Veep stars Julia Louis-Dreyfus, formerly of classic US sitcom Seinfeld. Set in the office of Selina Meyer, the fictional Vice President of the US, the show was created by Armando Iannucci and inspired by his political satires , The Thick Of It and In the Loop. After two successful series, a third is due to air in 2014.
It has attracted critical acclaim and has been honoured with eight Emmy Award nominations, two of which were awards for Outstanding Comedy Series. Dreyfus' performance has attracted the attention of the Emmys and also the Golden Globes, receiving two Golden Globe nominations for her role, as well as several awards for the cast.
Veep follows Selina Myers both in her public role and behind the scenes, through the mishaps and cock-ups that she blunders through. Iannucci successfully shows what happens behind the office doors and the mismatch between the public and private persona. Veep shows the farce that plays out in politics when seemingly powerful people – without any real power – try to fulfil the public's expectations with hilarious consequences.
Highly improvised, it feels fresh and dynamic and this gives it a greater reality. Following a competent, accomplished woman in the dysfunctional political capital that is Washington, Veep explores the complexity and irony of being at the heart of power without any real ability to change things. A sure fire hit with anyone who is even remotely interested in the cut and thrust of political life, or just loves to hate any politician.
Girls
Girls is a comedy drama set in New York, which charts the youthful discovery of Hannah, a twenty something budding writer and her equally naïve friends. It plays out the hilarity that ensues when young twenty-somethings set out to navigate the pitfalls of life and end up on a path of discovery in a big city, cut loose from close family and trying to feel their way through new jobs, new relationships, and New York.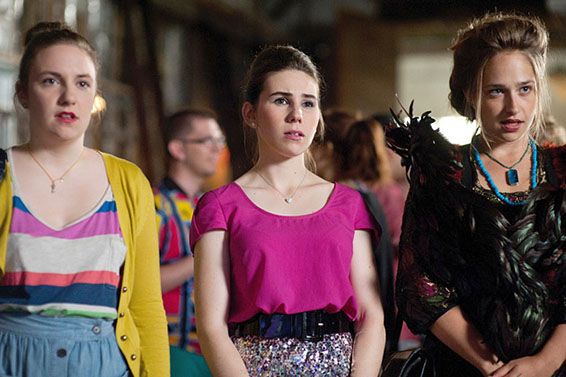 Part of its charm is the very human navel gazing of Hannah and her interminably egocentric friends. Volatile friendships, bound by longevity and common experience, are tested to their absolute limits as budding relationships end as quickly as they began. All the trials and tribulations associated with young adulthood and the mayhem that ensues are played out in this hilarious and biopic comedy. For more reviews check out the Girls website.
Angry Boys
Using a cinema verité, mockumentary style, Chris Lilley plays a multitude of characters including deaf twins Nathan and Daniel Sims, one of whom is 90% deaf, and the famous people they consider legends, some of whom turn up for a farewell party for Nathan when he leaves for deaf school. Other characters include S Mouse, a rapper, and self-styled surfing legend, Blake Oakefield, and his mates who bum around Melbourne's beaches with the misplaced belief that they are superstars, much to the irritated amusement of the locals.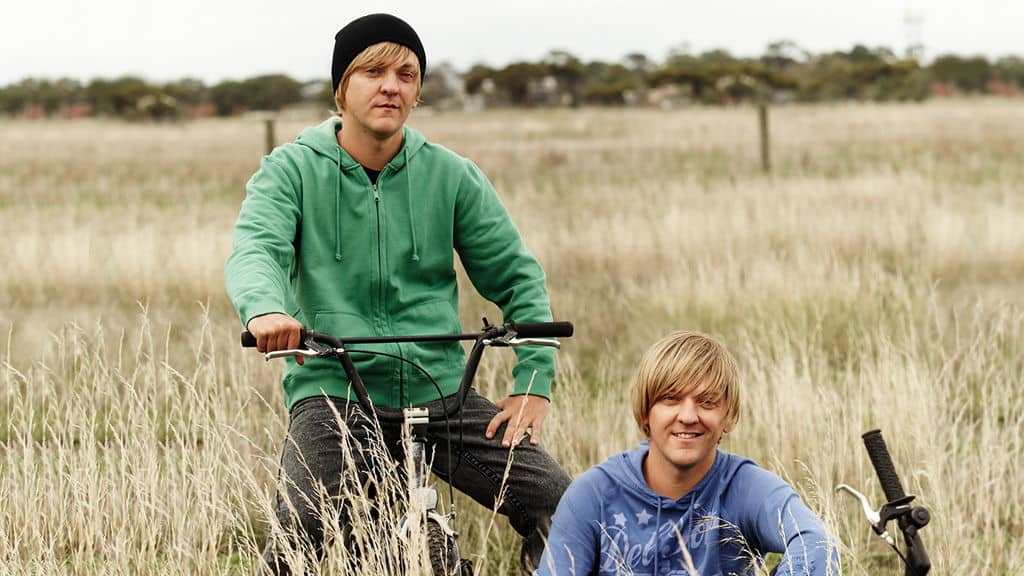 Jen, the Japanese pushy mother, is another fictional character in this hilarious mockumentary, who uses her son's homosexuality to market him as the skateboarding superstar Tim, managing both him and launching his ambitious new project, GayStyle Enterprises.
The straight-faced mockumentary style is its strength as it juxtaposes comedy with real life personalities and debunks all of its heroes before our eyes, allowing us to laugh freely as we see shades of people we've all known and loved.