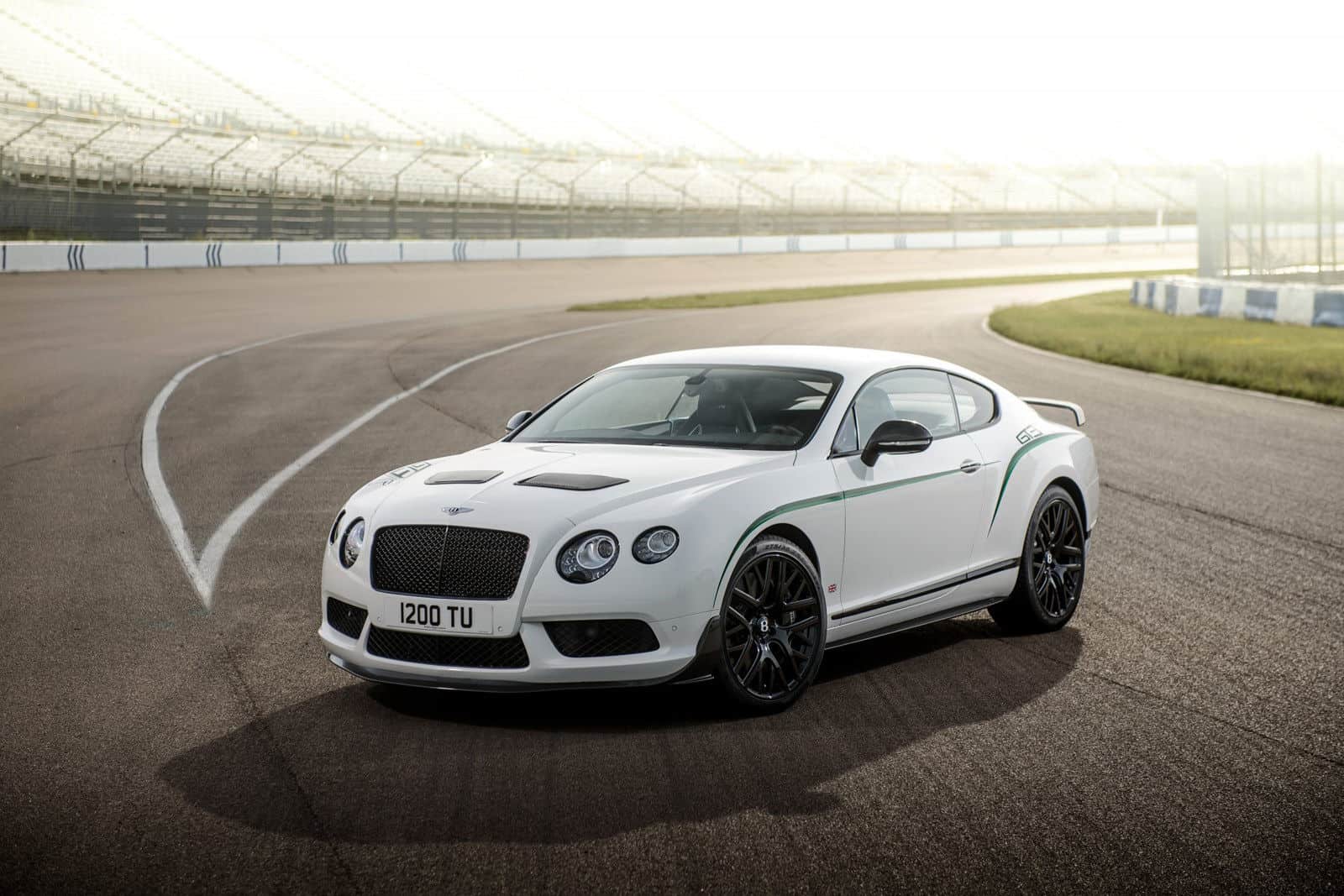 Want the luxury of a Bentley car and the performance of a race car? You're in luck; you can have a luxurious, race-inspired car in the Bentley Continental GT3-R. This car really is a toned down version of the Bentley Continental GT3 race car.
The Continental GT3-R is tuned by Bentley Motorsport and gets the same twin-turbo 4.0 liter V8 engine found on the race car. The V8 puts out 572 horsepower and 516 pound-feet of torque, sent to all four wheels via an 8-speed ZF automatic transmission. The GT3-R has 51 more HP and 14 more lb-ft. of torque than the Continental GT V8 S and weighs 220 pounds less.
With the increased power, reduced weight, and shorter gearing, the Continental GT3-R reaches 60 mph in 3.6 seconds with a top speed of 170 mph (273 km/h); making it the GT3-R the fasted accelerating production Bentley.
The Bentley Continental GT3-R gets minor exterior upgrades with a carbon fiber chin spoiler, twin-hood vents, and a fixed rear spoiler. The car has also been de-chromed with gloss black window surrounds, front grill, and 21" lightweight wheels.
The interior is just as luxurious as ever, the car does however lose the back seat. The seats are covered in luxurious Beluga black leather with diamond-quilted Alcantara centers and green accents. The same green accent is applied throughout the interior. The interior features carbon fiber inserts on the door panels, dashboard, and the center console.
The Bentley Continental GT3-R is limited to 300 cars worldwide and the cars are offered in white exterior with two-tone green stripes on the sides. The car will be unveiled at the Goodwood Festival of Speed and is currently open to orders.
Bentley Continental GT3-R Photo Gallery