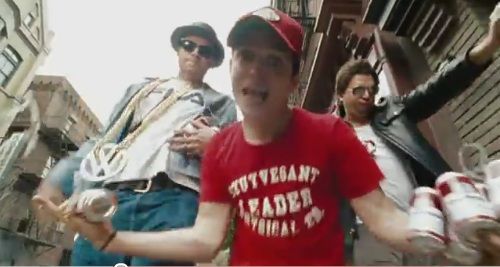 To kick off the promotion for their new album, Hot Sauce Committee Part Two, the Beastie Boys dished out a kick-ass music video for their new track, Make Some Noise. It plays homage to the vintage Beastie Boys who we grew up with (actually 'setting' is just after the original Fight For Your Right' video) and doesn't stop with it's 'pissing match' of a star-studded cast of cameos. This type of nostalgia instantly takes me back to ninth grade when my friend made me a Beastie Boys mixed cassette tape.
Directed by Beastie Boy Adam Yauch, the music video/epic short film stars Danny McBride, Seth Rogen, Elijah Wood, Will Ferrell, John C. Reilly, Jack Black playing the Beastie Boys and also includes Susan Sarandon, Stanley Tucci, Steve Buscemi, Rainn Wilson, Jason Schwartzman, Ted Danson, Catherine Keener, Amy Poehler, Rashida Jones, Chloe Sevigny, Kirsten Dunst, Maya Rudolph, and Will Arnett.
Check out the full 30 min video.
Beastie Boys – Fight For Your Right Revisited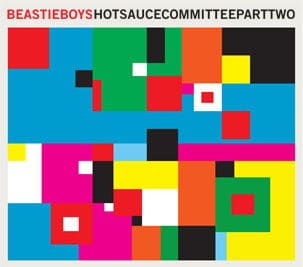 Hot Sauce Committee Part Two drops May 3rd. Preorders packages for the new album range from $10.99 to $74.99, depending on the sweet swag you want to go with it.