It wasn't long ago that Ubisoft announced Assassin's Creed 3, their latest development in the wildly popular Assassin's Creed franchise. Though I wasn't at all surprised to hear of yet another sequel, I was surprised with both their choice of time period and location. Gone are the days of calmly back-stabbing a person in the Middle East with Altair's hidden blade, or stealing away in the European night from a maiden's bedroom as Ezio. No, instead the series now takes another path, one of smooth bore rifles and silly hats.
Assassin's Creed 3 takes place during the American Revolution, and we finally have some crisp in-game screenshots to show us just how different the world looks. Instead of an endless sea of cobblestone and dusty buildings, we now have actual forests thrown into the mix. Forests that our new protagonist Connor can climb around in, and use as cover before diving onto unsuspecting foes. Hell, we even get to control a canoe from the looks of things.
Assassin's Creed 3 Screenshots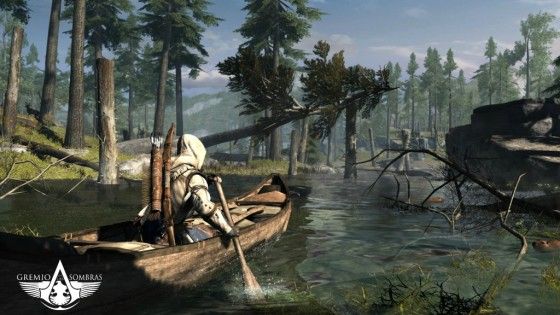 Yes, when he's not busy stabbing people with his hidden blade, or chopping them up with his tomahawk, Connor likes to kick back and float around in his canoe. Perhaps AC3 will feature a fishing mini-game, allowing players to relax after stressful battles.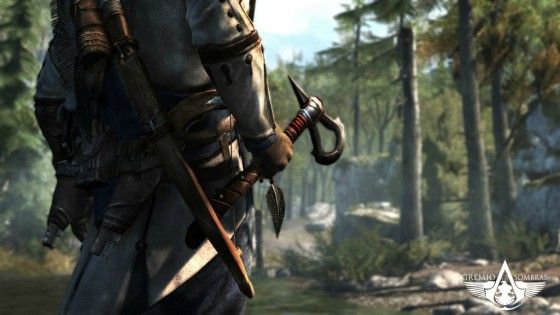 Notice the shape of the tomahawk head? That's certainly one way to leave a message with, or rather in, people. This is one fellow I wouldn't want to mess with.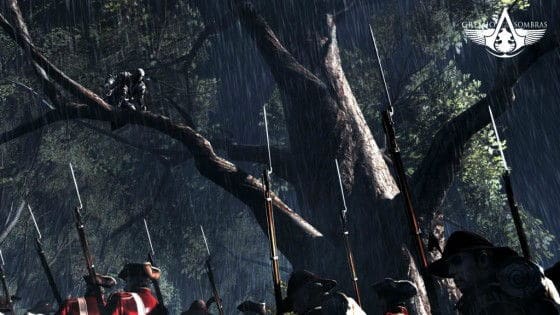 This tactic looks fairly sound, except for the whole "bayonets sticking up in the air" issue. If Connor dives down in true AC fashion, he'll be poked up like a pin cushion. Perhaps his long bow would be the better option here?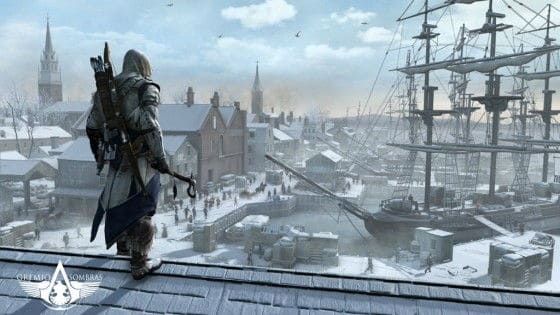 I can't stand snow when I'm the one having to deal with it, but damn does it look good here. The city looks rife with activity, and the snowy landscape looks incredible. It's a great departure from previous titles in the AC series.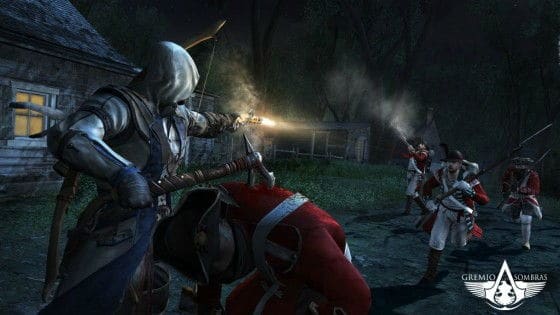 Well, this is certainly one way to make a person stick around. As for the gentleman at the very back of the line, he's either just been shot, or he's a simpleton idiotically shooting at the sky. Nice work there, buddy.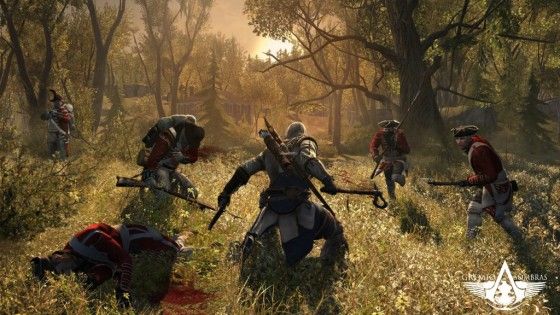 Given how dated the current generation of gaming hardware is, I'm surprised that the game looks so damn good. The team at Ubisoft must have put a lot of effort into sqeezing out every last bit of performance they could from the rapidly ageing tech. For what it's worth, I'm pretty damn excited.
Assassin's Creed 3 arrives later this year for PC, Xbox360, and PS3. You'll find more information about the game at Gremio De Las Sombras, the original source of these screenshots.